Posted: August 22nd, 2012
Posted: August 22nd, 2012
Posted: August 22nd, 2012
Posted: August 22nd, 2012
Published in today's edition of NSFW Corp:
Back in early July, I got an agitated email from a friend of mine from the group Faith No More right after they played a concert in Moscow with Pussy Riot. Bill, the band's bass player, was trying to make sense of the weird experience he'd just had in Moscow:
"I don't know if you heard, but we played in Moscow the day before yesterday, and we had Pussy Riot do a little bit for the encore. It was pretty insane…" (more…)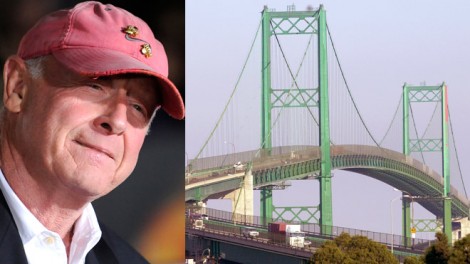 Dear General Public,

I've had to speak to you before about your gruesome reverence for dead celebrities. Every famous person who dies is instantly idolized out of all recognition. The same ugly venal toad of a has-been star or notoriously despicable no-talent hack that you were mocking or simply ignoring on Tuesday becomes a beloved secular saint on Wednesday, the second his or her diseased heart stops beating.

This maudlin nonsense really must cease! Your hypocrisy is rank and stinks to heaven! Try to have a modicum of decent self-restraint!

Yours in contempt,

Eileen J.
Posted: August 21st, 2012