By Pancho Montana
I was talking with a friend the other day, who is much more connected than I am, and we were smoking (yes, we smoke a lot) and talking about what El Canicon's arrest means for my city's plaza. "Not a fucking thing," my buddy said. The sicarios are still patrolling and the tienditas (known as puntos to insiders) are still bustling with business. In short, the narco-economy is still a-bustling: getting money and creating jobs for Mexico.
But that does not mean there will not be a backlash. The governments of both Nuevo Leon and neighboring Coahuila, where El Canicon was captured, are scared shitless of a coming wave of violence in response to his capture. And they're probably worried less about retribution and more about the uptick in Cartel on Cartel competition. La Familia may see this as a sign of weakness from the Gulf Cartel/Zetas and move in harder on their territory. Who knows. At this point, this is just speculation.
But the situation isn't good for the Zetas. Since the El Canicon's capture, the army has been reinforcing their operations in the state of Coahuila; setting up checkpoints, doing aerial surveillance, stepping up urban patrols, and raiding warehouses and residences on information they've been beating out of their new detainees. All this is an effort to distrupt the network he had been laying there.
What this means for the local rivalries is still uncertain, but I look at this as a good development, peronally. At least the Zetas are going to be rotating command, so there'll be another guy coming to take over Monterrey's plaza. And that's good enough for me. There'll be some new faces that don't know the old faces, and don't care about the old rivalries.
***
As a native of Monterrey, Nuevo Leon, located in northern Mexico, Mr. Montana lives in Gulf Cartel territory. That means the streets belong to the Zetas, a paramilitary organization trained by the Yankees and hired by the Gulf Cartel to keep things civilized and business booming. Read his last dispatch: Showdown in Monterrey: La Familia Vs. Los Zetas.
You can reach Pancho at montana@exiledonline.com.
Read more: drug war, El Canicon, gulf cartel, mexico, zetas, Pancho Montana, Dispatch, The Mexican Drug War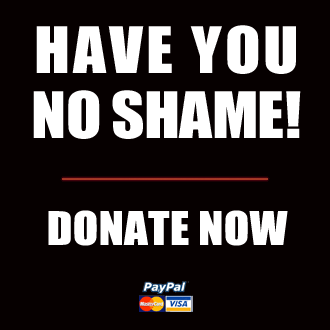 Got something to say to us? Then send us a letter.
Want us to stick around? Donate to The eXiled.
Twitter twerps can follow us at twitter.com/exiledonline