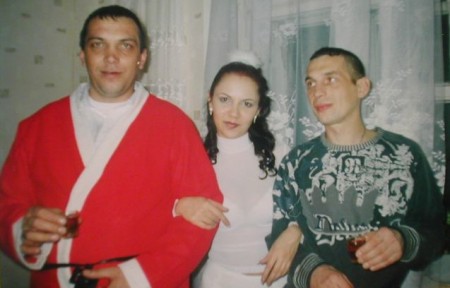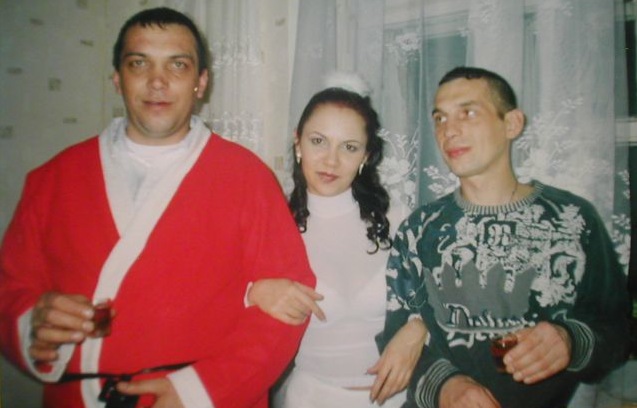 The guy on the left in the Santa suit is responsible for up to fifty murdered sex slaves, including his own daughter.
A version of this article first appeared in the February 2008 issue of Penthouse magazine.
NIZHNY TAGIL — Last March, The eXile reported a story so shocking and so gruesome that it made every other item in the Russian crime catalog seem like a parking violation.
If you read the story, you remember it. A mass grave containing the mutilated remains of more than a dozen teenage sex slaves was unearthed in a forest outside Nizhny Tagil, an industrial city of 400,000 just east of the southern Urals. The young victims were linked to a local prostitution ring that had been kidnapping, enslaving and killing local girls for five years. Even by Russian crime standards, the story jumped out, blacker than pitch and colder than a snow-frosted corpse.
There were remarkably few follow-ups to the discovery, first reported in the Yekaterinburg edition of Komsomolskaya Pravda. While the Bittsevsky Maniac was working on his Chikatilo rerun, earning top billing in the Russian press and beyond when caught, the Sex Slaves of Nizhny Tagil were killed a second time by an uninterested and jaded media. Most Russian papers merely allotted an in-brief blurb to the mass murder. Aside from our short report, the Guardian was the only other English language outlet to mention the crime. Komsomolskaya Pravda was the only Russian daily that delved into the nitty-gritty and asked why it went unsolved for so long. (more…)