By Yasha Levine
For kids like that, convictions are gonna get a lot more expensive. Across the board, penalties went up by at least $30. Certain criminal offenses went up by 50%. And the largest and most cynical fee increase is going to hit anyone who wants to appeal their conviction. Now they'll have to pay a $350 court filing fee, up from $180. Sure, these increases may not seem like much. That is, unless you're poor.
The problem isn't just with punishing the poorest Americans at a time when they're  counting every penny. It's much more sinister than that.
The cruel irony of this law is almost worthy of praise. The people who would want nothing more than see the courts burn to the ground are going to be the ones who pay for their facelifts. It's a softer version of the Soviet gulags, where inmates were forced to build their own prisons on the rock-hard permafrost, and after a while dig their own graves. Except in this case, the diggers don't realize what they're digging. Thing is, this law is nothing more than a flat tax written so obtusely that no one notices. And like all flat taxes, it taps the poor the most.
What's most interesting is that all of the Democrats here in California were for this massively unfair bill. Only the Republicans seemed to stand up for the little guy. Talk about being the party of the people.
Is it a coincidence that the guy who drafted the law, State Senator Don Perata from Oakland, was robbed at gunpoint a little while back? His patience to wait a year and a half to get his revenge is matched only by the sneakiness of the bill. (Coincidentally, he's been under FBI investigation for a few years for taking bribe money from Indian tribes. He's also been a rabid gun-control freak, while continuously renewing his concealed carry gun permit, a privilege totally out of reach to his constituency and just about everyone else in California.)
More than anything, laws like SB 1407 show the callousness and fuck-if-I-care insularity of California lawmakers.
***
More poor house reading: John Dolan's Tips for New Paupers.
Read more: america, california, financial crisis, tax the poor, Yasha Levine, Dispatch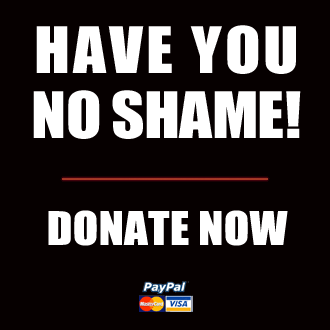 Got something to say to us? Then send us a letter.
Want us to stick around? Donate to The eXiled.
Twitter twerps can follow us at twitter.com/exiledonline