By Mark Ames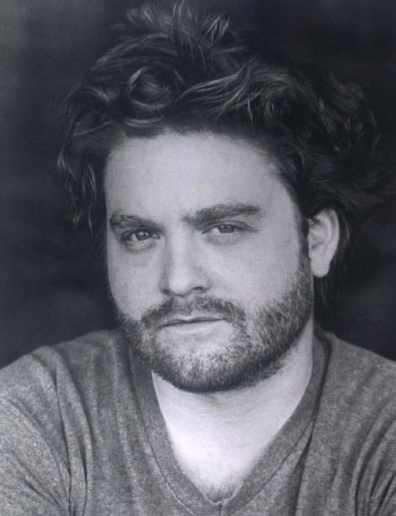 Every day I make the same mistake: reading other people's errors. Today's Error: "Zach Galifianakis is funny." They've even named him the "2nd Funniest Actor In Hollywood." Zach Galifianakis is not funny. And if you think he is, you must stop thinking immediately. (See Below for Instructions.) Zach Galifianakis is worse than not-funny: he's a sleazy little thief and a hack who ripped off a far superior act, Martin Short–and it's a pretty bad rip-off at that. I've got video evidence below to prove it:
Exhibit A: Zach Galifianakis interviewing Ben Stiller:
And now, Exhibit B: The great Martin Short as Jiminy Glick interviewing Ben Stiller:
If you have been infected with this "Zach Galifianakis Is Funny" Error, you must sterilize your reproductive organs immediately. Then take a long darning needle, carefully pull up your left eyelid, and gently thrust the darning needle under the eyelid and over the left eyeball, sliding it between eyeball and socket (the eyeball is soft enough to allow the darning needle to slide in). Keep pushing the darning needle until it reaches your frontal lobe. Once it reaches your frontal lobe, wiggle the darning needle vigorously. If you are still standing, grab a hammer and bang the exposed end of the darning needle, run full-sprint face-first into a wall, just do whatever it takes, until you've thoroughly pithed the key personality functions of your brain, and you've slumped forward drooling onto your thighs. Do it now. It's the responsible thing to do.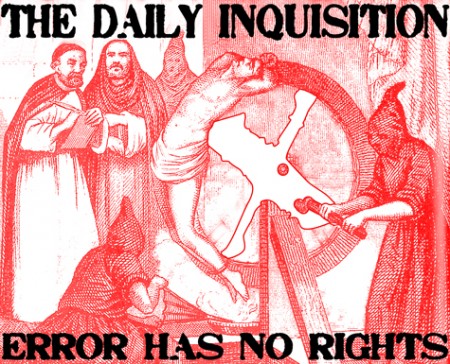 Read more: ben stiller, jiminy glick, martin short, zach Galifianakis, Mark Ames, The Daily Inquisition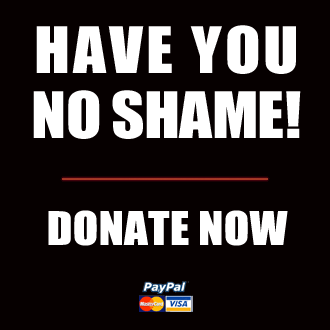 Got something to say to us? Then send us a letter.
Want us to stick around? Donate to The eXiled.
Twitter twerps can follow us at twitter.com/exiledonline