By Yasha Levine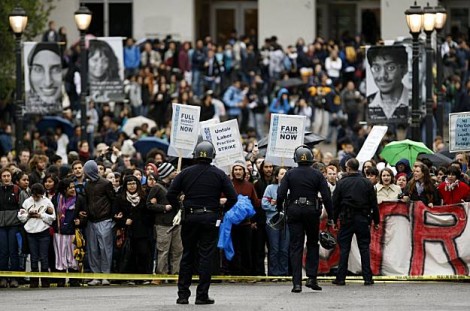 This article was first published by TruthDig (truthdig.com).
In recent days, students have been rallying and barricading themselves inside buildings on University of California campuses to protest a 32 percent hike in tuition fees. Last Wednesday and Thursday, scuffles broke out between police and student protesters on UC campuses around the state, with dozens of students arrested and a few roughed up by eager cops. The protesters' mood was combative, and they were boiling with anger that three days of protests had had little visible impact. But the students would be even angrier if they knew that the tuition increase, instead of funding essential services, was going toward securing cushy pensions for baby boomer university employees to the tune of $340 million a year.
Here's the lead of a Nov. 19 news bulletin from the San Francisco Chronicle:
Rage at UC fee hike in L.A., Berkeley protests

LOS ANGELES—The UC regents are expected to put the final seal today on a hefty 32 percent tuition increase as students resume the protests that shut down their board meeting three times Wednesday and required campus police in riot gear to maintain calm.

Students, furious at the increase that will bring their yearly fees above $10,000 for the first time, rushed the UCLA building where the regents were meeting, throwing food, sticks and vinegar-soaked red bandannas meant to look like blood.
The students are right to be enraged. This must be the worst time for such a jarring surge in tuition, occurring along with news that real unemployment had reached levels unseen since the Great Depression. Many students say they will now need to get a second job in order to pay their way through school—that is, if they can manage to find one in this almost nonexistent job market. And the tuition increase means adding even more to the student debt that many will be paying off for the remainder of their lives. For a few, the situation is so dire that the fee increase might force them to drop out.
The kids are bewildered and skittish about their future, but there is a group of people in California living a lifestyle that's as pleasant as can be: pensioners. While students pay more and get less of an educational bang for their buck, retired UC employees are enjoying ridiculously plush pension payments, and they are guaranteed to receive the same amount each month, no matter how little money the universities have or how much students will have to shell out in order to fund their golf getaways.
UC officials say they had no choice but to raise tuition to close a massive $500 million budget hole, but they remain vague on how that money is going to be distributed. That's because they are ignoring the big, wrinkly elephant in the room: California's pension funds and the highly questionable, high-risk investment strategies that tanked them.
Here's a fun pension fund fact: Two of the top five highest California pensions are being paid out to former UCLA professors. One of them, Joaquin Fuster, makes $24,712.99 a month, or $296,555.88 a year. The other, John Schlag, gets $21,300.04 every month, or $255,600.48 per year.
The biggest reason for UC's 32 percent tuition increase is staring right at you. Without it, the university can't possibly keep paying out pensions to smug university retirees, who are guaranteed to receive them year in, year out despite the fact that their retirement fund is sliding into insolvency.
The UC retirement fund lost 30 percent of its value—$16 billion—since 2007. The pension plan, which pays out more than $1.5 billion a year to its 500,000 retirees, had been self-sufficient while the market soared through the boom years, with its investments providing a comfortable return to keep the machine going and the pension funds high. To keep it self-sufficient, UC's fund managers had to get increasingly cockier, buying into more and more highly profitable, high-risk bets. That approach, of course, came crashing down in 2007. Now, in order to keep making payments on its obligations for the foreseeable future, the university system has to start depositing its own cash into the fund. In other words, the pension fund is collapsing and the university needs to bail it out with money taken out of tuition fees. This hasn't happened in nearly two decades. It seems an economic crash was a contingency the UC didn't plan for. And now students are paying for somebody else's mistakes.
In 2010, the university will start depositing $360 million a year into the pension fund, increasing the deposit amount by about $100 million a year, according to the San Francisco Chronicle:
The University of California's huge and once very healthy retirement fund lost a third of its worth in 2008, shedding about $16 billion in value primarily because investments plummeted due to the recession.

That could spell more bad news for many UC employees, who, beginning next year, will have to contribute 2 percent of their salaries to the pension plan. It also spells trouble for the UC system, which in April 2010 will begin contributing 4 percent of its roughly $9 billion payroll to the pension fund and a greater percentage in future years.
The question is, where will the increasingly cash-strapped UC system get all those hundreds of millions of dollars? Well, the 32 percent tuition hike—which is expected to bring in an additional $500 million in revenue—surely will help.
Student protesters may think they are simply battling a wasteful, callous government bureaucracy that is more concerned about bailing out Wall Street banks than supporting a frivolous thing like education. But really the fight is about something much more basic and widespread: It is a fight between the young and the old, between California's baby boomer pensioners and everyone under 49. So far, the older set is winning, and the fleecing is bound to continue.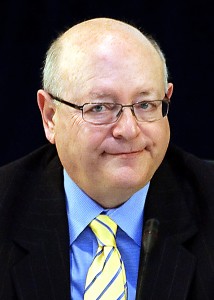 Yudof, the grinch who wealth-transferred
UC President Mark Yudof told the Associated Press that he could not guarantee that tuition would not be increased again next year if California did not come through with nearly $1 billion in aid. "I can't make any … promises," he said, which means that UC students can expect another massive increase because California isn't going to valiantly rush to anyone's economic rescue anytime soon. The Golden State has lost its Midas touch. It has a laundry list of economic catastrophes to work through, including the $50 billion hole in its pension fund that it is looking to plug with a taxpayer bailout. In the words of a key economics adviser to Gov. Arnold Schwarzenegger, that means "less money for the University of California."
So there you have it; that's the way the game is rigged these days. It has been known by many different names—generational theft, wealth transfer, financial vampirism—but whatever you call it, California's old are stealing from the young. And they seem to have no qualms about it. Baby boomers have taken everything their Greatest Generation parents fought for—public universities, Medicare, pensions and unions—and are leaving nothing for their children and grandchildren. Students aren't being fleeced just by Wall Street con men, but by Grandma and Grandpa as well. It's a realization that's bound to make many young people downright uncomfortable.
This article was first published by TruthDig (truthdig.com).
Yasha Levine is a mobile home inhabitin' editor of The eXiled. He is currently stationed in Victorville, CA. You can reach him at levine [at] exiledonline.com.
Read more: baby boomers, california, Class War, generational theft, tuition, uc, wealth transfer, Yasha Levine, Class War For Idiots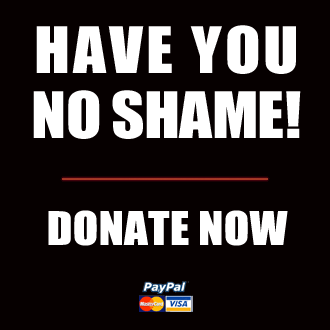 Got something to say to us? Then send us a letter.
Want us to stick around? Donate to The eXiled.
Twitter twerps can follow us at twitter.com/exiledonline