By Tim Shorrock
At the time, Brennan's comments were widely seen as a sign of his deep loyalty to Obama. The CIA veteran had advised Obama during the 2008 presidential campaign and remained with him even after he was passed over as the president's first national intelligence director because of his close association with the CIA's torture regime.
Now he was taking the hit for the new administration's first national security failure, which he blamed squarely on "shortcomings in the watch listing system" maintained by the CIA and the Transportation Security Administration.
But why did Brennan use the pronoun "I" when he was only an adviser to the president, and therefore had no direct line of authority over either the CIA or the TSA? I've always wondered about that, and concluded long ago that he was actually talking about his role in the company that first developed the electronic watch lists for the government, and would have been directly involved in the Detroit fiasco: The Analysis Corporation (TAC).
TAC is the intelligence contractor Brennan headed from 2005 to 2009 before joining the Obama administration. By that time, it was a key player in a global monitoring system that included the TSA, the State Department, and the CIA's Counterterrorism Center. And last week the Corporation was back in the news after Wikileaks released a CIA report on the company as part of a larger dump of emails uncovered by a high school student who hacked into Brennan's personal AOL account.

The report on TAC, which is posted here, concerns a CIA contract that Brennan's company bid for but lost in 2007 while he was still its CEO. It underscores that Brennan would have known far more about TAC's potential role in the Detroit incident than he let on in public. But, more surprisingly, it shows that the CIA's contracting office thought that TAC was technically inept, intellectually dishonest, and heavily reliant on a handful of former officials—such as Brennan and his former boss, George Tenet—to get its way in the high stakes world of intelligence contracting.
Essentially, CIA officials concluded that Brennan and other former CIA officials working for TAC and its subcontractors provided "insider information" to their procurement office. That could be a violation of federal contracting rules that, according to legal experts and contracting laws, forbid "unauthorized disclosures" of such information prior to a contract award by individuals who "have worked for, acted on behalf of, or advised the Government."
Those are charges rarely heard in U.S. intelligence agencies. And they're particularly serious when they're directed against a company headed by a former high-ranking official like Brennan, who rose from Middle East analyst to chief of staff to former CIA Director George Tenet. He is now Director of the CIA.
In other words, by telling the president he had "let him down," Brennan may have been accepting personal responsibility for a massive failure by the company that he once served. And he may have been trying to deflect reports that the CIA at the time considered TAC to be, in Wikileaks' words, "deeply incompetent."
* * *
Before getting to the new document, it's important to review Brennan's history with TAC, which is now owned by Sotera Defense Solutions Inc., an important contractor for the National Security Agency with close ties to former NSA Director Keith Alexander. Here's how I described TAC in 2008, in my book Spies for Hire:
TAC specializes in providing counterterrorism analysis and watchlists to US government agencies. Its president and CEO is John O. Brennan, who was the first director of the National Counterterrorism Center and spent nearly 35 years at the CIA….

During the 1990s, TAC developed the US government's first terrorist database, called "Tipoff," on behalf of the State Department. The database was initially conceived as a tool to help US consular officials and customs inspectors determine if foreigners trying to enter the United States were known or suspected terrorists.

In 2003, management of the database, which received information collected by a large number of agencies, including the CIA, the NSA and the FBI, was transferred to the CIA's Terrorist Threat Integration Center (TTIC) and, later, to the National Counterterrorism Center. In 2005, Tipoff was expanded and renamed the Terrorist Identities Datamart Environment, or TIDES, and fingerprint and facial recognition software was added to make it easier to identify suspects as they crossed US borders.

TAC remains an important NCTC contractor: in 2005, it won a $2.3 million contract in a partnership with CACI International to integrate information from the Defense Intelligence Agency into the TIDES database. TIDES is now "the wellspring for watch lists distributed to airlines, law enforcement, border posts and US consulates," with nearly half a million names in the database, and it is also the first intelligence database to include both foreigners and US citizens, according to the Washington Post.

TAC has become a critical private sector player in the nation's counterterrorism efforts; in the five years after 9/11, its income quintupled, from less than $5 million in 2001 to $24 million in 2006. In 2006, TAC increased its visibility in the intelligence community by creating a "senior advisory board" that included three heavy hitters from the CIA: former Director George J. Tenet, former Chief Information Officer Alan Wade and former senior analyst John P. Young.
The TAC document released last week is a CIA letter FROM 2008? about an agency watchlist training contract called HAWKEYE that Brennan's company bid for and lost in 2007. In 2008, while Brennan was still with TAC and advising then-candidate Obama, the Government Accountability Office rejected TAC's appeal of the CIA's decision. The CIA was now urging GAO to stick to its guns.
The CIA, the letter states, "eliminated TAC from the competitive range because its proposal was far inferior" from bids from three competing contractors—SAIC, Raytheon, and SpecTal, the letter said. (SAIC and Raytheon are two of the largest contractors in the intelligence business. SpecTal, now owned by the British defense contractor BAE, was a small company that worked with the CIA in Afghanistan on classified missions of various kinds.)
The letter further charged that Brennan, as TAC's CEO, had directly participated in meetings with TAC's partners, BAE Systems and SRA, over a software program that CIA acquisition executives thought was too risky. This kind of collaboration apparently struck the CIA as unethical.
Its lawyers noted that TAC's documents "show that it possessed what it now calls 'inside information' from its subcontractor BAE, from at least one former senior Government official on TAC's staff who obviously was familiar with the Program, as well as from other Watchlist Program participants." That former official, of course, is John Brennan.
"Against this background, the Agency is extremely concerned regarding the apparent disingenuousness of TAC's protest," the CIA wrote. "Additionally, we have clear evidence that…statements made by TAC in its protest documents are directly at odds with TAC's contemporaneous documents." In other words, the company might have been trying to mislead contracting officials. The CIA, of course, would not come out and say this of its former chief of staff, but the inference is clear from the letter's conclusions.
An agency should…be able to rely upon offerors doing business with the Government to communicate openly with it during an acquisition…and to communicate with candor both during the acquisition and in any challenges thereafter. In our view, TAC, and TAC alone, has failed to meet these reasonable expectations of a party to this important process.
Attached to the CIA letter is TAC's original bid for the HAWKEYE contract. One section—entitled "quality personnel ready to go"—explains why TAC expected to win. "We have 200 fully cleared professionals ready to support the Watchlist Project," it says. "They include professionals with experience in the Terrorist Screening Center, National Counterterrorism Center, National Targeting Center, Department of State, Defense Intelligence Agency, and CIA." That's a lot of revolving doors.
***
The CIA's rejection of the contract, and its analysis of Brennan's company, would have been good information for Congress to get when it confirmed the veteran agent as CIA director in 2013.
At the time of his appointment, Democrats cited Brennan's role as a contractor as in important part of his resume. Brennan "has distinguished himself outside of government," noted Senate Majority Harry Reid in a March 6, 2013, speech on the Senate floor. "He spent four years in the private sector as president and CEO of The Analysis Corporation. His extensive intelligence background and executive experience uniquely qualify him to lead the Central Intelligence Agency."
Clearly the CIA didn't share its information about TAC's record as a contractor with Senator Reid. Meanwhile, any lingering animosity between the CIA and Brennan seems to have dissipated in the wake of WikiLeaks' release. "The private electronic holdings of the Brennan family were plundered with malicious intent," the agency said of the emails. It would not comment on any of the documents released in the latest dump.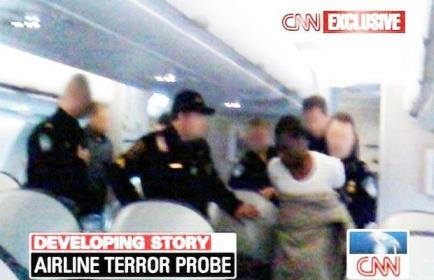 One last note: I looked back at the coverage of the Christmas Day bombing and found that only one reporter, Eli Lake, then of the Washington Times, wrote about the connection between Brennan, TAC and the CIA's watchlists (I've had a lot of differences with Lake over the years, but I have to give credit where it's due). On December 31, 2009, Lake (now with Bloomberg) reported that TAC's parent company "confirmed that the contractor helps develop the watch lists for the National Counter-terrorism Center (NCTC)," and quoted directly from the company:
Since 2004, [TAC] has been a member of the large team that supports the U.S. government's terrorist watch-listing efforts," said Lauren Peduzzi, a communications manager for Global. "As part of the team, Global TAC personnel review intelligence data and provide analysis to aid U.S. government decision-makers in their ongoing efforts to align the national security policy with today's counterterrorism challenges." She said she could not go into further detail because the work is highly classified.
Lake went on:
White House attorneys reviewed whether Mr. Brennan would be violating ethics rules by conducting the review of watch lists in light of his previous position and determined that the benefit to the public interest of having Mr. Brennan conduct the review far outweighed any potential conflict of interest.
It's clear that both the White House and Congress gave Brennan a huge pass on this one. The story of The Analysis Corporations is a living example of how the privatization of intelligence creates its own conflicts of interest – and underscores why greater transparency is so important.
Read more: cia, corruption, John Brennan, TAC, Tim Shorrock, Dispatch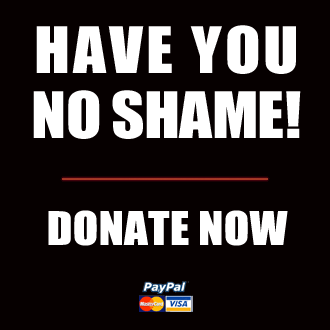 Got something to say to us? Then send us a letter.
Want us to stick around? Donate to The eXiled.
Twitter twerps can follow us at twitter.com/exiledonline