By Team eXiled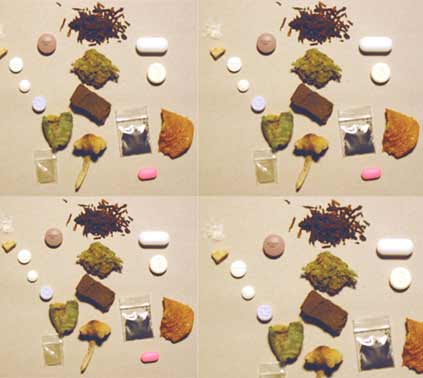 It seems that after eXile's 11 long years of celebrating drug use, some of our more skeptical readers still don't think we've been candid enough about our drugs use. Well, it just goes to show that you people aren't just cowards, you're imbeciles, too. So bending to lowest denominator reader demands, we are going to start explicitly admitting our drug use so that you can work up the courage and be just like us.
John Dolan:
I'd be happy to declare my obligation to drugs, starting with speed and including Imipramine, heroin, codeine and fluoxetine. I've said this before and I'm happy to do it again, but this time maybe we at eXile should get smart at long last, and stop putting our necks on the windowsill while you cowardly lurkers watch us take the consequences.  How about some of you coat-holders actually joining the fight this time? All for one, one for all — that kind of thing. Here, we could have a little motivational song:
If you're happy thanks to drugs, raise your hand! If you're happy thanks to drugs, raise your hand! If you're happy thanks to drugs, help enlighten all the mugs, If you're happy thanks to drugs, take a stand.
Yasha Levine:
I'd also be happy to declare my close relationship with drugs. Like any true love, they complete me. They make me whole. Without them, I see no reason to live. Speed, codeine, dextroamphetamine, hydrocodeine, diazepam and zopiclone are just some of the substances that make my days productive and evenings relaxing. It is not an abusive relationship, but one of mutual respect. But they do wear the pants in the family. And…I'm ok with that.
See? Wasn't that easy? We're open about it and you should be, too. For today's full disclosure meeting, we asked our design team to create a season's greetings card that you newly out-of-the-closet drug users can personalize and use. What better time to profess your love of drugs than the holidays? Fill it out and send it to friends, family, coworkers, bosses — whoever. Forget Hallmark. Take a chance and let us help you share the holiday spirit! You can bet we'll be sharing some of ours.
Instructions: Download this pdf file, fill in the blanks and press save. That's it! Now you're ready to send your own personalized season's greeting card. Email it to everyone who's important in your life, but don't forget to cc us at sic@exiledonline.com. (We'll be putting these up on our site.)
Here's Yasha Levine's card to all you eXiled readers: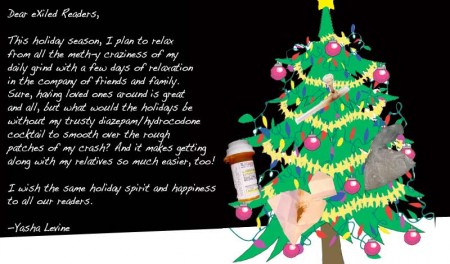 Read more: drug, drug culture, holiday greetings, Team eXiled, Fatwah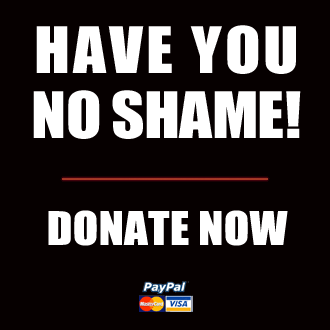 Got something to say to us? Then send us a letter.
Want us to stick around? Donate to The eXiled.
Twitter twerps can follow us at twitter.com/exiledonline