By Eileen Jones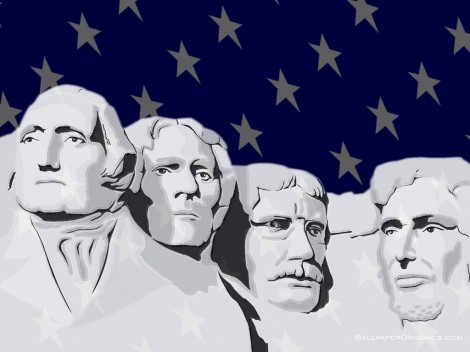 Notice to readers: We are scrapping the Great Living Americans nominating process due to your miserable failure, and hereby revoke your suggestion privileges. The eXiled has also initiated a review of our policies regarding the solicitation of reader input to make sure that a similar tragedy will never happen again. You people depress us.

In honor of Independence Day, I'd like to return to the topic of Great Americans, or the lack thereof. In an earlier article, I mentioned the Civil War era as a remarkable generator of Great Americans, including Ulysses S. Grant, Abraham Lincoln, Frederick Douglass, Mark Twain, William Tecumseh Sherman, Harriet Tubman, John Brown, and Ambrose Bierce. I noted that it's much harder to come up with a list of Great Americans living today. (I nominated Muhammad Ali, Cesar Milan, and the Coen Brothers.)
I asked for nominees, and readers responded with the following:
Mark Ames
Roseanne Barr
Sonny Berger
Noam Chomsky
Robert Crumb
Jared Diamond
John Dolan
Bob Dylan
Dr. Paul Farmer
Morgan Freeman
Bill Gates
Alan Grayson
Matt Groening
Steve Jobs
Dean Kamen
Stephen King
Yasha Levine
Ian MacKaye
Bradley Manning
Terence McKenna
Michael Milken
Michael Moore
Ralph Nadar
Larry Page
Royal Robbins
Philip Roth
Michael Ruppert
Arnold Schwarzenegger
Matt Taibbi
Helen Thomas
Kip Thorne
Gore Vidal
John Waters
Bill Watterson
Alexander Zaitchik
These nominees made me realize I'd jumped the gun. Before we can even begin to nominate Great Americans, there's some tedious spadework to do. We need to define "Great American." In fact, we need to define "great."
Apparently some people confuse "great" with "darn good" or "better than most" or "not un-promising" or "well-intentioned" or "just okay" or "blah" or "crap" or even "totally appalling."
Some of our readers' nominees have unfamiliar or vaguely familiar names you have to Google to figure out who they are. This is interesting, as it gets right to the point I was trying to make in the first place: either we're producing a lot fewer great people in this country, or our great people don't become famous anymore. Or a sickening combination of both.
Why should fame matter, you purists might ask? When I've stopped laughing, I demand to know, "Are we Americans or aren't we?" In America, we don't believe that "the tall poppy gets the chop," like those perverse Brits. In America, the tall poppy is supposed to get rich and famous and admired for its height, or else we're demanding to know why not.
Besides, it's a short step from nominating somebody who has to be Googled, to saying, "Hey, you know who's really great? My MOM. She's truly a great American. Raised three children on her own while working full time at Sam's Club…"
Believe me, I don't dismiss your Mom's achievements. It's amazing the way people can shoulder heavy burdens and carry them over immense distances, day after day, year after year. Some say aliens must've built the Pyramids because humans couldn't possibly have erected such noble piles of rock. But, nah, it was just a horde of slaves, dragging and hauling and hoisting, day after day, year after year…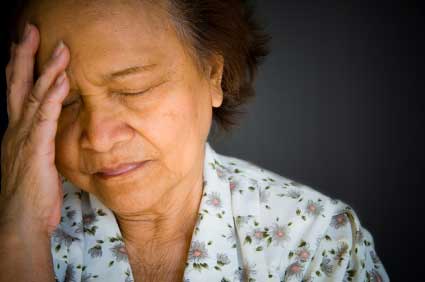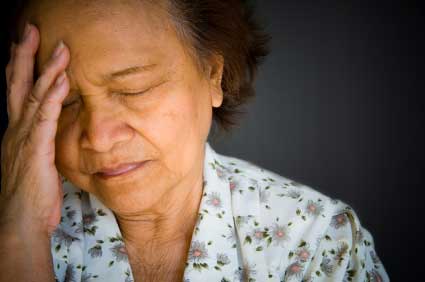 That's not what we're talking about here, though: the crushing load regular people have to tote just to survive in the world. We don't mean great in ability to endure common privation in obscurity. We're talking about greatness in its huge, distracting, massy sense.
According to the Oxford English Dictionary (OED)—the greatest dictionary? I don't know, but it's the snobbiest, and has the longest definitions—"great," in it's many meanings and usages over the centuries, is fundamentally bound up in notions of size, bigness. Even in its earliest root meanings referring to grains, "great" referred to large, coarse grains, not fine little grains. "Great" went on to encompass meanings related to cumbersome, awkward bulk. A woman "great with child" was hugely pregnant, i.e. would probably knock over furniture in a small room.
"Great" definition #15 of the OED is edging toward what we want:
Of persons: extraordinary in ability, genius, or achievement…15b: In wider sense: eminent in mental or moral attainments or magnitude of achievement; of transcendent qualities in thought or action…
And we're getting warmer still at #18 with "certain colloquial or trivial uses of the preceding senses" (colloquial and trivial—that's us all over, Mr. OED, you Tory bastard):
Of surpassing excellence; hence, used as a (more or less) rapturous term of admiration: 'Magnificent,' 'splendid,' 'grand,' 'immense.' U.S. and colloq.
Jackpot! That "U.S. and colloquial" jab is perfect. The OED can't hide its contempt for us and our "(more or less) rapturous" terms of admiration. It's interesting, being insulted by one's own dictionary.
But anyway, that's what we're getting at. There are many worthy people in the world, no doubt, but are they "magnificent" and "immense"? Does your nominee inspire rapture, just contemplating his or her awesomeness?
Would she, like Harriet Tubman, threaten to SHOOT you for being insufficiently great yourself in her presence? (Tubman famously pulled a gun on an escaping slave in her charge who was chickening out and trying to head down South again.)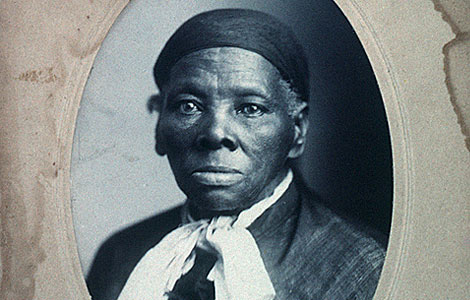 Your nominee, does he bestride the narrow world like a Colossus?
…and we petty men
Walk under his huge legs, and peep about
To find ourselves dishonourable graves. (Julius Caesar, 1.2.135.)
You see what I mean? "Great" is a great word; let's not dilute it.
Which reminds me, there's one more mistake people make in defining greatness: they confuse "great" with "perfect" or "flawless." They argue that Ulysses S. Grant shouldn't be called great because governmental corruption flourished while he was president. They could also have noted that Grant was a failed farmer, a failed businessman, and would probably have been an all-around professional failure if he hadn't joined the army and gotten into wars and turned out to be a military genius.
He also drank, frequently to the point of drunkenness, for those keeping score. And that was in the days when men drank hard and often, so you probably had to do some spectacular imbibing to cause remark.
But was he great? He was a TITAN. Lincoln admired him; Sherman loved him; Twain revered him. And they were all great themselves, so what does that make Grant? Great squared? Great cubed?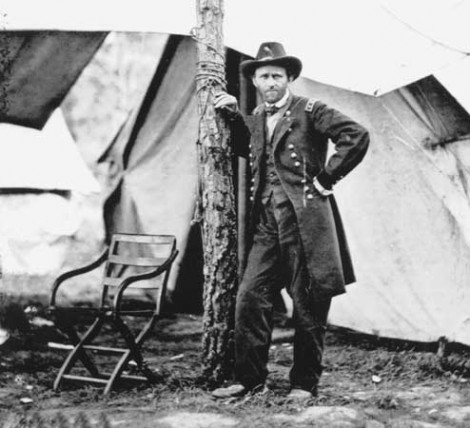 When Lincoln was urged to demote Grant for his "butchery" in epic combat against Lee's forces, Lincoln said, "I can't spare this man; he fights."
When someone came oiling around General Sherman, trying to get him to say something derogatory about Grant, Sherman said, "It won't do; it won't do, Mr. _____. General Grant is a great general. I know him well. He stood by me when I was crazy, and I stood by him when he was drunk; and now, sir, we stand by each other always."
And when Twain heard mockery of Grant's grammatical lapses, he fired this off:
There is that about the sun which makes us forget his spots; and when we think of General Grant our pulses quicken and his grammar vanishes….What do we care for grammar when we think of the man that put together that thunderous phrase: 'Unconditional and immediate surrender!' And those others: 'I propose to move immediately upon your works!' 'I propose to fight it out on this line if it takes all summer!'
So over this 4th of July weekend, think again about Great Americans, and why there aren't enough alive today to fill a small room, or even a large closet, and what we'd have to do to create some more.
Read more: 4th of July, Abraham Lincoln, Bob Dylan, Cesar Milan, Coen brothers, great Americans, Harriet Tubman, Independence Day, mark twain, Muhammad Ali, Noam Chomsky, Philip Roth, Roseanne Barr, Ulysses S. Grant, Eileen Jones, Fatwah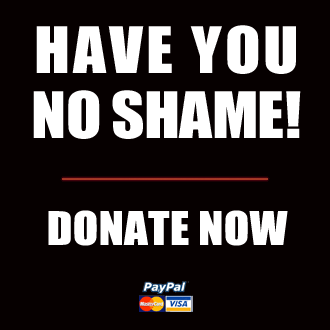 Got something to say to us? Then send us a letter.
Want us to stick around? Donate to The eXiled.
Twitter twerps can follow us at twitter.com/exiledonline