By Yasha Levine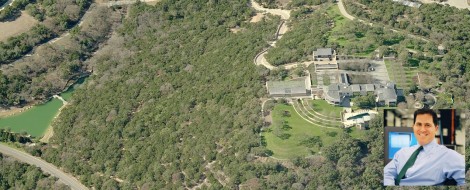 Michael Dell: "I'm smiling because I force Lone Star peasants to pay my property taxes!"
***

A version of this article was first published by The Nation…
For all those feeling the pinch this Tax Day, rest assured America's wealthiest one percent have no idea what you're going through. Not only have they shaved over a $100 billion off their income taxes thanks to Bush's tax cuts for the rich, but, thanks to misuse of agricultural tax breaks, many did not have to pay their property taxes, either.
Take Michael Dell, founder of Dell Computers and the second-richest Texan, who qualified for an agricultural property tax break on his sprawling 1,757-acre residential ranch in suburban Austin and saved over $1 million simply because his family and friends sometimes use the land as a private hunting preserve to shoot deer. Or take billionaire publisher Steve Forbes, who got more than a 90 percent property tax reduction on hundreds of acres of his multimillion dollar estate in upscale Bedminister, New Jersey, just by putting a couple of cows out to pasture. They are not alone. All across the country, a huge number of America's wealthiest are tapping into agricultural tax breaks—and none of them have to do any real farming to qualify.
Not only are agricultural tax breaks allowing wealthy landowners to shift their tax burden onto other less-affluent taxpayers, but they are also helping bankrupt public schools, which derive the bulk of their funding from local property taxes.
Agricultural tax breaks got their start in the 50s and 60s, as a response to the explosive growth of suburban development, which was encroaching on farmland and raising agricultural property values to the point where farmers were having paying their tax bills. Fearing that this would pressure farmers into selling out to developers, states began granting exemptions that allowed agricultural land to be assessed at rates well below market value. The practice, called use-value assessment, is today used by all but one of the fifty states to artificially deflate the value of farmland, frequently by 90 percent or more.
The plan looked good on paper, but in the real world it was quickly manipulated to steer money to the rich.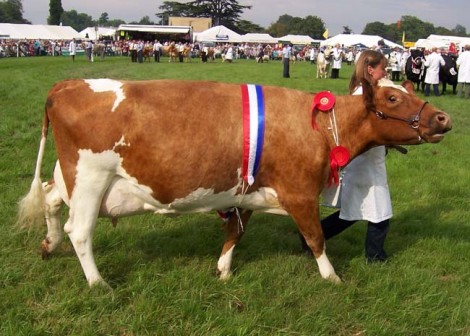 Steve Forbes: "Mmmm-ummmm. Check out the tax-saving udder on that baby!"
Many states expanded the definition of "agricultural land" beyond land that was farmed to land that simply had not yet been developed. In South Carolina, all it takes is five acres of trees to qualify for a tax exemption. New Jersey requires that a landowner have five acres, but also sell $500 of agricultural goods a year from their farm. Steve Forbes and his wife, Sabrina, qualify for their exemption by breeding show cows on their 450-acre Bedminster estate. "You don't make money selling hamburger meat. You make money breeding show cows; that's the name of the game," Forbes told Fortune magazine in 1996. Florida requires a couple of cows or a herd of goats, which don't have to be on the property all the time. Texan law is so broadly defined that the PGA Tour golf resort in San Antonio has been trying get recognized as a "nature preserve" to get a farm tax break.
"You can go out and cut some brush, put out some feed and count the deer once a year and qualify," a tax appraiser from Travis County in Texas told The American-Statesman.
That's exactly what Michael Dell did with the suburban Austin ranch he uses as a second home. Periodically hunting and maintaining a "well-managed deer herd" reduced the property's 2005 market value from $71.4 million to an agricultural value of $290,000, which saves him—and costs Texas—$1.2 million a year.
It's all perfectly legal under Texan law. As long as property owners stick to the state guidelines, country officials have no right to deny them agricultural status. Korea's Samsung Electronics qualified for a "wildlife management" agricultural tax exemption on 54 acres of land outside its semiconductor plant in the Northeast Austin by putting up a few birdhouses, eradicating ants, and taking a wildlife "census," which reduced its tax bill from  $21,080 to just over $135 (a reduction of over 99.4%), reported the Wall Street Journal in 2007. If wildlife isn't your thing, dedicating a few acres to Christmas trees is enough to qualify for a property tax exemption under "timber production," which is exactly what Hewlett-Packard opted for on its corporate campus in Houston. The company saved half a million dollars in property taxes in 2004, despite the fact that it openly plans to develop that land.
The exemption is such a money-saver that it's hard to find rich Texans who aren't moonlighting as farmers on their estates, and that includes President George W. Bush.
Bush has used the farm-tax dodge scheme on at least two properties in the last two decades. When he was governor of Texas, Bush's lakeside home near Athens, nestled in a secluded pine forest shared with a few other high-powered homeowners, lost its agricultural tax exemption, but was then promptly redesignated as "scenic land" under a similar law and taxed at massively reduced value of $101,770. In 1998, his tax bill was a measly $543.07. (The owner of a $100,000 home in a drab tract development on the very outskirts of Austin would pay somewhere around $3,000.)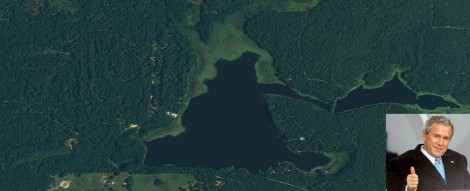 After a hard day's work executing mentally retarded minorities, Texas Governor George W. Bush sought refuge and solace at his rustic lakeside farm, comforted by the fact that he paid no property taxes…

Bush was cleared for another agricultural tax exemption a few years later on his new 1,582-acre ranch in Crawford, Texas, which reduced its taxable value from $2.1 million to $950,000, according to an AP investigation. In 2003, the year American invaded Iraq, the tax break saved Bush $23,679 in property taxes. Bush might have been a disastrous president, but he sure is good at tax-avoidance schemes—which is good for him, considering that Texas has one of the highest property tax rates in the nation.
While there is no definitive national study about the use of agricultural tax breaks, a patchwork of reports and investigations carried out by local news organizations over the past decade makes it clear that the exemptions are not being used as originally intended. All across the country, agricultural land is being used by wealthy landowners to dodge paying their share of property taxes. And it has been going on for decades.
Here are just a few examples:
*  In the mid-1970s, then-California Governor Ronald Reagan was approved for an agricultural exemption by agreeing to not develop his 688-acre Santa Barbara ranch, which shrunk his tax bill from $12,600 to $1,100. The ranch was classified as farmland, despite the dubious fact that it sat on land "too rugged for serious ranching and almost impossible to farm," reported UPI in 1974.
*  In Florida, Walt Disney World planted a few trees and flowers and put some cows to pasture on its 1,600 acres of undeveloped land adjacent to the theme park. The company told the AP that it planned to develop the land in the future. In the meantime, Disney was content to pay taxes on the $194-million property as if it was worth only $12.3 million. Disney isn't the only one taking advantage of Florida's tax loophole. In 2004, two-thirds of the top 60 tax exemption recipients in South Florida were not farmers.
*  A recent investigation by New Jersey's Asbury Park Press found widespread abuse of agricultural tax breaks throughout the Garden State, where "fake farmers" qualified for tax exemptions simply by growing weeds or letting cows roam on their front lawns.  Jon Bon Jovi, Steve Forbes and the billionaire heirs to the Johnson & Johnson fortune (one of whom is trying to build a helicopter pad on his "farm") are just a few of New Jersey's megarich who pay pennies on the dollar in property taxes.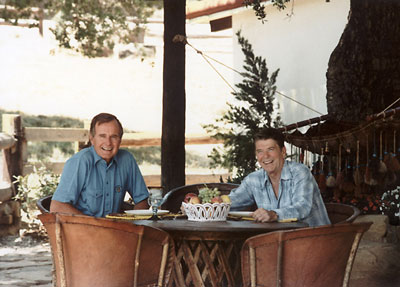 Just another day at the Reagan Ranch: the Gipper and Papa Bush swap tax-dodging tips over a light lunch…
While there are plenty of real farmers who legitimately claim the tax exemption on their land, every year tens of billions of dollars in state and municipal revenue is lost due to farm tax breaks claimed by those who abuse the loophole.
California's Monterey County loses about $1 billion a year due to a farm tax reduction program, in which 30 percent of all private land in the state is enrolled. In Texas, the state comptroller said that $409 million in agriculture tax savings goes to out-of-state interests, and $500 million goes to Texan families with incomes greater than than $90,000. Meanwhile, in Wisconsin, a study of a few counties revealed that half the land receiving agricultural tax breaks was owned by real estate developers. The report even included hilarious photographs of these subsidized "farms" being advertised as future shopping centers and tract home developments. One of them had a big yellow For Sale sign that read: "Great Restaurant Location."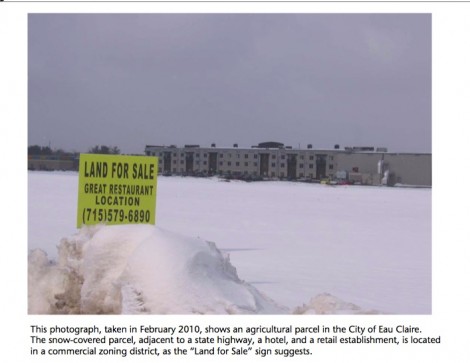 But while wealthy landowners and developers reap massive tax breaks, average Americans are forced to foot the bill. To recoup revenue lost to tax breaks given to phony farms, municipal governments have simply ratcheted up their taxation on the rest of us. Counties have raised taxes on non-agricultural property, cut services, and increased sales tax rates. (In fact, we can thank farm tax breaks for giving us the gift of the regressive sales tax, which has become the biggest source of tax revenue for local governments, outpacing property taxes. All across the nation, the rise in sales taxes coincides with the appearance—and expansion—of property breaks for the wealthy landowners.)
Raising taxes and cutting services for the benefit of speculators? Sounds a lot like an IMF austerity program designed to squeeze every last drop of money from impoverished nations. And in many ways that is exactly what agricultural tax breaks are doing to municipal governments by sucking money out of public services, including public education.
In Texas, agricultural tax breaks cost public schools $1.5 billion in lost revenue, according to a 2005 investigation by the Houston Chronicle. Just the tax break Michael Dell got on his $71.4 million suburban Austin ranch cost the local school district $1.2 million in lost revenue in 2005. But instead of trying to recoup these funds, Texas is considering cutting at least $3 billion from public education in order to close the state's staggering $25 billion budget shortfall.
Rural areas, which have a smaller and less diverse tax base, are being disproportionately affected. In southern Pennsylvania, the tax shift from agricultural exemptions increased taxes on non-agricultural properties by 27 percent, said State Rep. Bryan Cutler. But even that has not been enough.
Two school districts in Rep. Cutler's district each lose roughly $5 million a year in funds as a result of an increasing number of properties being enrolled in the state's "Clean & Green" agricultural tax exemption program. For one of the districts, the loss represents nearly 10 percent of its annual budget—or $1,200 for each one of its students.
"The poorest population in our county is bearing the responsibility to provide green space for the county while our wealthiest areas bear little of the responsibility to assure there is green space in the county," wrote Thomas L. Newcome, superintendent for the Octorara School District, in a testimony prepared for the Pennsylvania's state legislature in 2009, while it was debating a bill that would help offset the drop in municipal revenues due to agricultural tax breaks. "The very people that pay more to provide a resource for others – their children receive less."
Pay more; get less. That's the brutal reality facing kids and parents today. And it is only going to get worse.
The financial threat to public education and other government services has only become more acute since the collapse of the financial and real estate markets. Just in 2010, home values dropped by $1.7 trillion, further eroding the property tax base that public schools rely on for revenue.
You would think that closing this loophole would be a high priority for cash-strapped states and municipalities. But apparently not. A few states, including California and Denver, plan on making minor adjustments to their farm property tax rates, but not much else. And it is not a partisan issue, either. It seems state legislators from both parties are more keen on slashing social spending, perfectly willing to plunge a whole generation of Americans into ignorance and poverty just so that a small number of millionaires and billionaires can keep dodging their property taxes.
***
Yasha Levine is an editor of The eXiled. You can reach him at levine [at] exiledonline.com.
Want to know more? Read Yasha Levine's award-winning exposé: "Manhattan's Welfare Kings: How Billionaires Turned Farms Into Personal Tax Havens and Petty Cash Machines, Allowing Them to Give Less, While Taking More." Then check out his reporting on California's water wars: "The Story of How Beverly Hills Billionaire Farmers Stewart and Lynda Resnick Have Privatized California's Water Supply."
Read more: agricultural exemptions, billionaires, exemptions, farms, George Bush, michael dell, property tax, ranch, Reagan, reagan ranch, santa barbara, Scams, steve forbes, tax, tax breaks, tax cheat, tax day, Yasha Levine, Class War For Idiots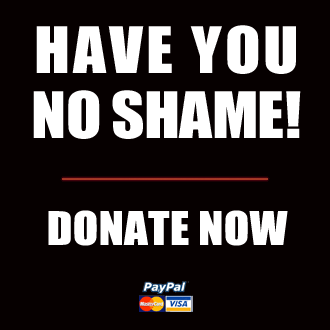 Got something to say to us? Then send us a letter.
Want us to stick around? Donate to The eXiled.
Twitter twerps can follow us at twitter.com/exiledonline