counterpunch.org -- I was stunned by much of what I found when I was researching the book, and I did at times become overwhelmed by the magnitude of the tragedy. Let me give a specific example. When you research the rise of juvenile bipolar illness in this country, you see that it appears in lockstep with the prescribing of stimulants for ADHD and antidepressants for depression. Prior to the use of those medications, you find that researchers reported that manic-depressive illness, which is what bipolar illness was called at the time, virtually never occurred in prepubertal children. But once psychiatrists started putting "hyperactive" children on Ritalin, they started to see prepubertal children with manic symptoms. Same thing happened when psychiatrists started prescribing antidepressants to children and teenagers. A significant percentage had manic or hypomanic reactions to the antidepressants. Thus, we see these two iatrogenic pathways to a juvenile bipolar diagnosis documented in the medical literature. And then what happens to the children and teenagers who end up with this diagnosis? They are now put on heavier-duty drugs and often on a drug cocktail, and you find that they do poorly on that treatment. You find that a high percentage end up "rapid cyclers," which means they have severe "bipolar" symptoms, and that they can now be expected to be chronically ill throughout their lives. We also know that the atypical antipsychotics [such as Risperdal and Zyprexa] prescribed to bipolar children cause a host of physical problems, and there is pretty good evidence that they cause cognitive decline over the long term. When you add up all this information, you end up documenting a story of how the lives of hundreds of thousands of children in the United States have been destroyed in this way. In fact, I think that the number of children and teenagers that have ended up "bipolar" after being treated with a stimulant or an antidepressant is now well over one million. This is a story of harm done on an unimaginable scale.
Read more:, , What You Should Know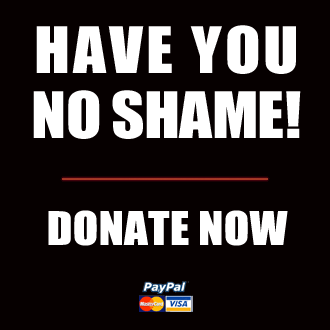 Got something to say to us? Then send us a letter.
Want us to stick around? Donate to The eXiled.
Twitter twerps can follow us at twitter.com/exiledonline