By [sic]
Hey eXholes! As part of our continuing program of community outreach to our fans, we would like to get input from you, our readers, on whether or not editor Yasha Levine should take up this fan's exciting offer. Post suggestions in the comments or email them to sic@exiledonline.com.
From: Logan <m82.50cal@gmail.com>
Subject: I was getting some head then I was all, "wait, what would Levine and Ames do?"…
Date: April 17, 2011 11:27:33 AM PDT
To: levine@exiledonline.com

…So I teared up a bit and left her alone, besides, chomsky.info had a new video that'd been weeks in the coming and I always watch that shit when I've been drinking.

Privet, Yasha.  Me and me bud have been monitoring eXiled for a long time, ever since we could masturbate together.  Since we like your articles (we will be 1st fanboys once you meet success) and we are in the vicinity (South Central California still, no?), I be wondered if you would like to meet up for a shoot-off in the desert, our treat.  We got some 5.56, some .45, some 12 ga, 9mm, etc., all Caliph. legal sadly.
We got some other non-firearm ideas to make the trip worth your while.  I'm referring to an adventure-in-the-making which, when published, would make the Rolling Stone fetal-up like the sad ponce it is.
The plan is to visit shooting ranges across the West (Colorado, Arizona, Nevada, Oregon and back to Caliph.), engaging in dialogues, shifting paradigms and shit in the most genial ways possible whilst bearing arms.  We've been looking into a Koch Industries angle for our combat-reporting and since that's what eXiled is interested in we may be a good match for you.

Anyway, let's discuss this, plox.  We'll cover range fees, gas, ammo, and grub, alls I ask is a chat with the Gladiators Levine and Ames (perhaps Dolan is in the midst too?)  Bring your fiercest weapons, m'kay?

Good hunting,
Logan

805-XXX-XXXX
Read more: [sic], community outreach, koch casualty, readers, [sic], [sic]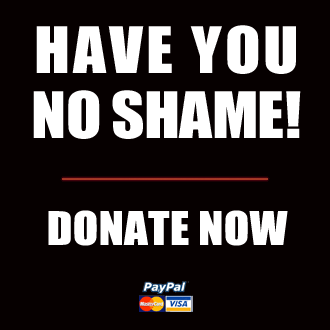 Got something to say to us? Then send us a letter.
Want us to stick around? Donate to The eXiled.
Twitter twerps can follow us at twitter.com/exiledonline