By Gary Brecher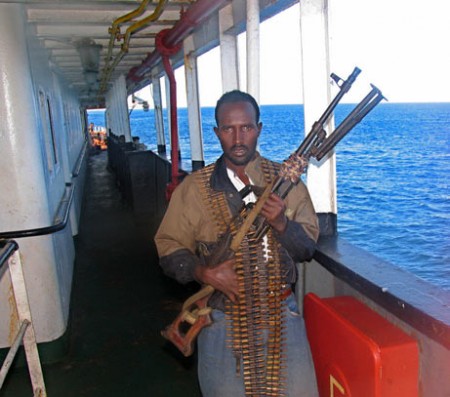 Yo ho ho ho time in Somalia! What's the bestest present kids dream of in faraway Puntland, where piracy is more than a Disney marketing gimmick? A supertanker, that's what. A Saudi supertanker is the ultimate in stuffed stockings: 100 million gallons of pure crude.

What an Xmas morning that had to be for some sleepy fishing village on the Somali coast! Little Abdul Jihad goes to sleep dreaming of sugarplums-dreaming of picking them off from a hundred meters with his AK—and wakes to find the horizon blotted out by a ship that's bigger than the whole village.
Every day I love these Somali pirates more. You know that Lefty line, "this is what democracy looks like"? Well, this is what Robin Hood looks like: a bunch of black skeletons swarming over the side with RPGs. These guys used to be humble fishermen, till the Taiwanese and Korean trawlers took advantage of the fact that Somalia has no government to scoop every last sculpin out of the waters they used to fish. No government means no coast guard, so who was going to stop them?
Well, karma went out and traded in its fishing boats for a few fast outboards and some Yemeni guns, and made a career move into the piracy business. Now they are what the NT would call "fishers of men." And getting rich off it, bling and all the nomad girls you can buy.
So a big hundred million ton shout out to my perps, showin' your fat Jack-Sparrow-worshipping kiddies what piracy is all about. Keep thinking big, boys. Today that supertanker, tomorrow the cruise ships! All those overfed retirees have relatives who'll pay big to see their crumbly old folks back in Arizona! Just a word to the wise, just a hint for next time! You can't miss'em, big white ships that smell like buffet tables and used Depends!
Gary Brecher is the author of the War Nerd. Send your comments to brecher@exiledonline.com.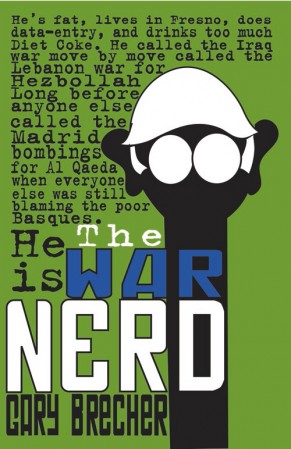 Click the cover, buy the book!
Read more: oil, praise, somali pirates, Gary Brecher, The War Nerd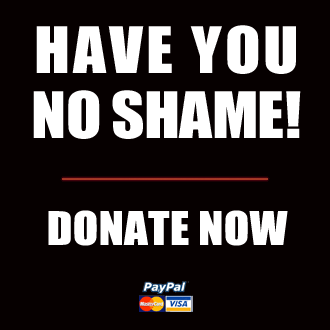 Got something to say to us? Then send us a letter.
Want us to stick around? Donate to The eXiled.
Twitter twerps can follow us at twitter.com/exiledonline