By Yasha Levine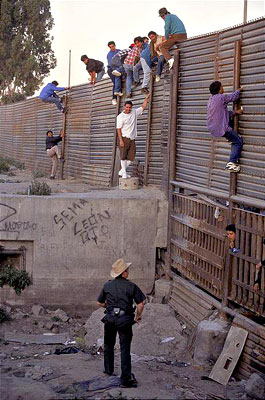 This should be nothing but good news for local Mexican haters, but don't be fooled. While it may bring smiles to their faces, the story has a dark-lead lining for hardworking red-blooded Americans:
Private company plans illegal-immigrant prison in Adelanto

2,200-bed facility hinges on winning federal contract

September 21, 2009 4:23 PM

NATASHA LINDSTROM Staff Writer

ADELANTO • A private prison operator has plans to build a 2,200-bed detention center that holds illegal immigrants on 51 acres near two other local prisons.

City Council will decide on Wednesday whether to approve the GEO Group Inc.'s development plan and conditional use permit to construct a new correctional facility on the northeast corner of Raccoon Avenue and Rancho Road.

But the proposed facility also hinges on GEO Group winning a federal contract from the Immigration and Customs Enforcement, according to Adelanto City Manager Jim Hart.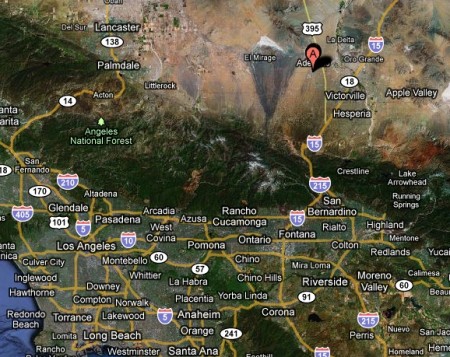 The proposed Mexican jail in relation to Los Angeles
This is good news for Adelanto, a festering, half-abandoned foreclosure dung hole jutting out into the desert wasteland next door to Victorville. It was even harder hit by the boom and bust of the housing market. There's a lot of crime and not too many employment opportunities. In fact, GEO Group, which already operates one private medium-security prison facility, claims to be one of Adelanto's biggest employers.
But what's good for the local population is not necessarily good for the local prison population. A few miles down the road in Victorville's federal penitentiary, where the economic downturn has been taking its toll:
Local prisoners losing their jobs

July 20, 2009 – 11:10 AM

VICTORVILLE • Nearly a dozen prisoners who work in one of the four factories inside the Federal Correctional Complex are about to join the ranks of the unemployed.

The government-owned, self-supported company that employs federal prison inmates all over the country — Federal Prison Industries Inc.,

known as UNICOR — is closing factory operations at 14 prisons and downsizing operations at four more.

A memo from the Bureau of Prisons stated that UNICOR lost $20 million so far this year.

Bryan Green, spokesman for the local Victorville facility, said the cutback affects about 10 prisoners who are paid for the work they do in the factories.

"They work on the fleet side to up-fit government vehicles with special equipment," Green said. "Most of the prisoners doing the work are minimum security."

Green said those losing their jobs can apply at one of the three remaining facilities or at another federal prison factory anywhere in the country.
Now that these hard-working Americans were behind bars, they thought they'd finally be safe from the illegal immigrants who come around tryin' to steal their jobs and rob then of their wages… only to be threatened once again by an illegal immigrant prisoner workforce horde housed just down the street. "Damn you, Juan Valdez! It never ends!"
This is the Home Depot parking lot nightmare scenario all over again! How can these decent, American citizen-prisoners ever make good for themselves or their families if they are forced to compete with a warehouse stuffed full with 2,000 imprisoned illegals willing to work for centavos on the dollar? What kind of a message are we sending here?
Read more: illegal immigrants, mexican haters, Prisons, victorville, Yasha Levine, What You Should Hate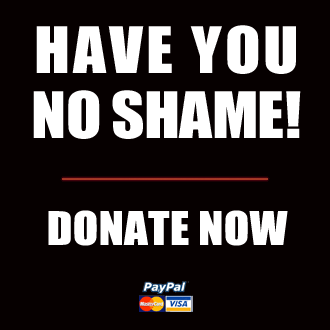 Got something to say to us? Then send us a letter.
Want us to stick around? Donate to The eXiled.
Twitter twerps can follow us at twitter.com/exiledonline