By The eXiled Inquisition Team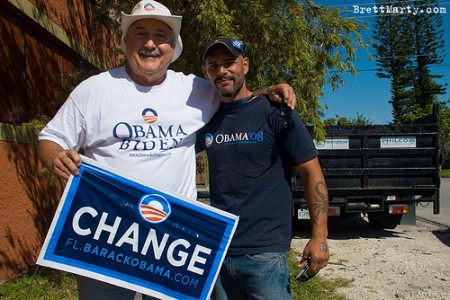 Statement of the Grand Inquisitor: On rare occasions, certain people are brave, and must be commended.
It's not like with dogs, who are routinely shaming us with their no-brag-just-fact courage. The most recent example is the small, unassuming terrier—name of Leo, hails from Melbourne—who just risked his life to guard four newborn kittens while the family house was burning down. The family, of course, was already out safely, while Leo stayed behind to die with the kittens if necessary. Yeah. Dogs are kinda like that. The firefighters who rescued them—unusually brave humans—were pretty impressed.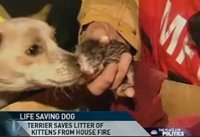 But we were talking about human courage, and it seems we've got a small example here, as reported by Sean Quinn of FiveThirtyEight. Two Cuban-Americans, Tony Garcia and Raul Sorando, decided to stand outside a McCain rally in Miami, wearing pro-Obama T-shirts, holding up Obama signs and chanting, "Obama!" This is already pretty brave, obviously, by human standards. Going against the majority in even the blandest circumstances is tough for most people, and these aren't the blandest circumstances.
The rally ended, McCain supporters poured out, and Garcia and Sorando quickly got surrounded by an angry mob. The cops hustled in and broke it up. So nothing much really happened, but Sorando and Garcia were pardonably proud of themselves and couldn't help bragging about it.
Sorando reported, "People were screaming 'Terrorist!' 'Communist!' 'Socialist!' I had a guy tell me he was gonna kill me." Garcia, who's 63, claimed the guy who owned the property where the rally was held threatened to find him and beat him up later. He defied the property-owner in time-honored schoolyard fashion:
You tell that guy he can find Tony Garcia down at the West Dade library every day from 7 to 7 helping people early vote. I'll be there from 1 to 5 on Saturday and Sunday. You tell him if he wants to kick my ass that's where he can find me. Come beat me up.
Again, we admit, it's not much. But even a little bit of bravery, a little bit of defiance, is wonderful in a species as essentially cowardly as homo sapiens. You can't expect canine levels of valor. So we offer our Human Commendation 4th Class.
Statement of the Defense: I don't know, facing down an angry mob is pretty brave. Braver than YOU.
Verdict: Fine. Still not braver than Leo. Leo gets the Canine Commendation 1st Class with full chorus of Alleluias.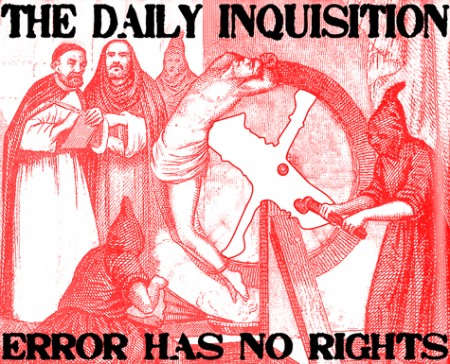 Read more: angry mob, FiveThirtyEight, Leo the dog, McCain rally, Obama, The eXiled Inquisition Team, The Daily Inquisition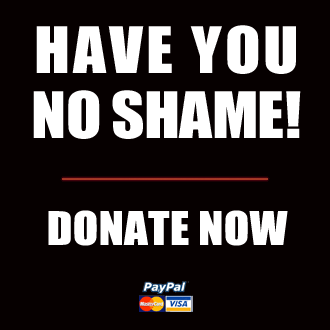 Got something to say to us? Then send us a letter.
Want us to stick around? Donate to The eXiled.
Twitter twerps can follow us at twitter.com/exiledonline