By Dr. John Dolan
Today's cry for help comes from a reader named Edwin. Send in your own questions, concerns and worries to ask@exiledonline.com. Team eXiled is here to help.
*****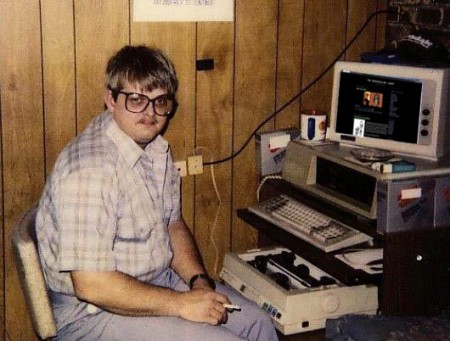 Dear eXiled,
How do I stop being a virgin?
Yours truly,
22 years old computer nerd.
*****
Dear Mr. Virgin,
Listen carefully. You'll have to change the way you see the world. What you think is important isn't going to help. Things you may consider trivial are very useful in the quest to end virginity.
Step one is the hardest, and you may not even be able to do it alone. You may need to ask for help. Here it is: look at yourself. Painful, yes, but that proves nothing. Here are the things that DO NOT MATTER, though you probably think they do:
being short
not having muscles
being "shy"
There are other things that matter a little, but keep in mind they're only SLIGHT DISADVANTAGES, NOT DISQUALIFICATIONS:
being fat
being a nice person
Moving outward from the body, we come to the clothes. Clothes are an indication of vanity, and–listen carefully here — VANITY IS GOOD. You need to become vain right now. You need to preen. It doesn't actually matter whether your clothes are good or bad, they just have to be carefully arranged and expensive and arrogant. The point is to look like you have a functioning male ego.
This leads us to the next point: be a little mean. And above all, be inconsistent — mean one minute, nice the next. Don't tell the truth about what you think. In fact, talk less and be more aggressive. Ask questions, then let a nervous silence hang over her answers. This is how the game is played.
And the last, biggest lesson: ask. I bet you don't ask. I bet you believe the movies, where the beautiful female lead just naturally gravitates to the passive nerd. THIS IS A LIE. You will waste your youth waiting for it to happen and IT WILL NEVER HAPPEN. Put yourself–once you're dressed expensively and acting a little arrogant–in situations where lots of cute but not club-wise young women go. Try volunteering at a local animal shelter. Or get a job at a library. And for God's sake, TALK TO THE WOMAN YOU WANT TO GO OUT WITH. No matter what the movies told you, she will NOT just naturally seek you out in your fetid room. You have to find her and you have to talk to her. It gets easier once you've done it a few times.
So, to sum up:
1. Dress expensively and carefully.
2. Stop abasing yourself.
3. Go to the places cute young women hang out.
4. Talk to them.
If you don't do these things, you will be a bitter old man. I know.
—Dr. Dolan
*****
Send in your own questions, concerns and worries to ask@exiledonline.com. Team eXiled is here to help.
Read more: advice, chicks, girls, male virginity, nerd, sex, Dr. John Dolan, Dear eXiled...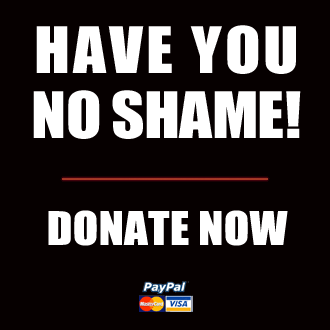 Got something to say to us? Then send us a letter.
Want us to stick around? Donate to The eXiled.
Twitter twerps can follow us at twitter.com/exiledonline