By Mark Ames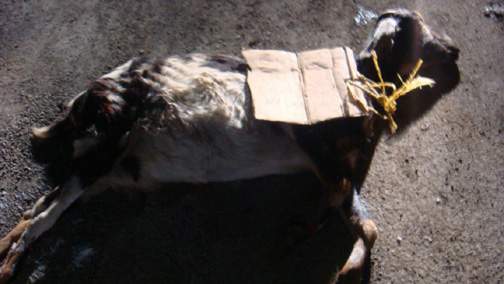 Headlines today are filled with stories about how a slaughtered goat was found in front of New York Assemblyman Greg Ball's house, with a sign around its neck claiming it was the work of the MS-13 gang, a vicious Central American gang whose tentacles have spread throughout America. Ball's political career was made on bashing illegal immigrants and playing up the Hispanic gang threat to his district's overwhelmingly Republican constituency. But the more you look at this story, the more it looks like Ball staged the stunt, killing the goat then calling the police and media to say he's under threat in order to boost his political ambitions.
For one thing, the note tied around the goat's neck is clearly a forgery, and a really bad one at that. According to today's Journal News (of the Lower Hudson Valley), the note was written not by a native Spanish speaker–you know, the type who'd be a scary MS-13 gang-banger–but rather, some dipshit guero whose Spanish skills never advanced beyond the Taco Bell menu or Speedy Gonzalez cartoons. But more on that in a minute.
In the same paper yesterday, hilariously headlined "Ball Refuses to be Intimidated by Dead Goat," (yeah, ya big meanie dead goat! whyn'tcha pick on someone your own state-a decomposure, ya big bully!) the anti-immigration crusader was portrayed as a brave hero under attack by Hispanic terrorists:
PUTNAM LAKE – State Assemblyman Greg Ball, R-Patterson, said this afternoon that he won't be intimidated because someone dumped a dead goat outside his Putnam Lake home Wednesday night.

State police are investigating but declined to release much information, citing the open case.

"Whether this crime was perpetrated by gang members, or some sick local individual, I will not be cowed by threats, and I condemn this kind of heinous violent behavior towards animals," Ball said. "I want my constituents to know that I will continue my efforts to stand up every day for justice, and the people of the Hudson Valley."
Clearly, the dead goat is Greg Ball's 9/11 moment. He's gonna be a hero in his white-flight Republican district. But why now? It's an off-election year, after all, isn't it? Well, maybe for you, but not for Greg Ball. A couple of weeks ago, Ball announced his intention to run for Congress–yup, he's gonna blow this two-bit Hudson River district and George-Jefferson his way on up to a deee-luxe seat in Washington DC. Since bashing illegals launched his career in 2006, and dirty campaigning is his forte (he accused an opponent of harboring child molesters in 2008) it seems like a good strategy to make yourself out to be a daring crusader risking death for your racist principles.
The only problem with making Ball out to be a daring fighter against the MS-13 is that a) police consistently deny that there even exists an MS-13 threat in his district, even though Ball has been bashing this boogeyman for votes:
The sign around the dead animal's neck said "viva MS-13," an apparent reference to Mara Salvatrucha, a notorious Central American gang that some of Ball's political allies have said operates in Brewster, although police have never found credible evidence of its presence.
… and b) the idiots who staged this goat-threat hoax don't even know how to write simple Spanish-language threats! The revelation that the sign was clearly written by Taco Bell gringos led Ball to change his tune:
The sign appears to call Ball either an American prostitute or a gay prostitute.

Ball said yesterday that he believes the sign's garbled language shows it was written by a non-native Spanish speaker in a ploy to direct suspicion elsewhere.

"My hunch is it was someone who took three weeks of high-school Spanish and switched to French," Ball said. "It's a slimeball move to try and place this on a Latino speaker."
That's right, Ball is now squirting crocodile tears on behalf of wrongly-accused Latinos. That's eye-rah-knee if we've ever seen it. He's also blaming "entrenched interests" for putting the goat in front of his house. Cuz you know, those "entrenched interests," they're also really scary people who do Hollywood B-movie things like this all the time.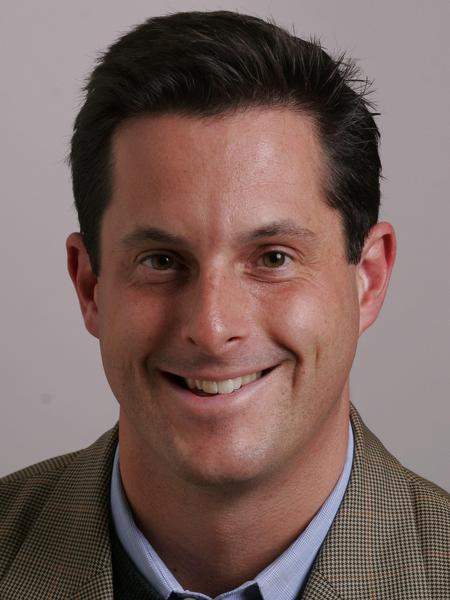 Greg Ball: Goatfucker or anti-immigration crusader?
What makes it all the more plausible that Ball and his gang of amateur goons are behind this is that Ball is a longtime goat-fucker… ahem, I mean goat-lover, even using his fetish for massaging goat-titties to bash a rival Assemblywoman:
Ball, whose campaign Web site mentions his longtime 4-H Club membership and the "soft spot in his heart for all of his four-legged friends in the animal kingdom," said he hoped the goat was not someone's pet. Why that animal was victimized is not clear, but Ball has often spoken about goats and shown an affinity for them.

One time during a debate on the Assembly floor about pay equity between men and women, Ball asked a female lawmaker if she had ever milked a goat and said if the two of them were on a farm, he would "work (her) under the table."
The next paragraph it gets even creepier, revealing Ball's lifelong obsession with the cloven-hoofed Jezebel:
At a party celebrating his 30th birthday at 121 Restaurant & Bar in North Salem in September 2007, many of the photos around the room showed him posing with goats through the years.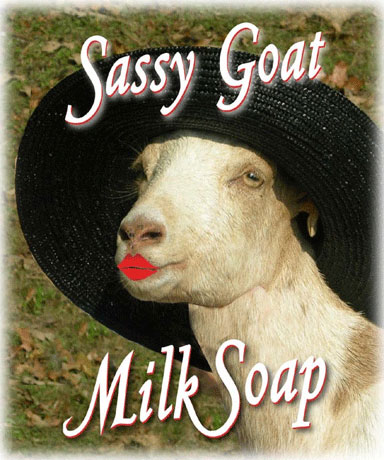 If you read that line and thought to yourself that it's time to lock your door and arm yourself just in case Ball came for your animals, you wouldn't be the first one. Last year it was revealed that a former girlfriend of Ball, CNN producer Linda Fern Roth, obtained a restraining order against him claiming that he threatened to stalk her and destroy her career, and that he had a "transmittable sexual disease that he never told her about."
According to the New York Daily News:
Leah Gurowitz, a spokeswoman, for the Washington, D.C., court system confirmed to The News that a temporary restraining order was issued in July of 2003.

…Roth got the order after complaining to the Superior Court of the District of Columbia's Domestic Violence Unit that Ball repeatedly showed up at her home and called her friends and workplace in a bid to locate her. He even showed up at CNN's Jerusalem bureau looking for Roth.

At the time, Roth was the senior producer for CNN anchor Wolf Blitzer and had recently returned from an assignment in Iraq. A little more than a year later, she married a U.S. Marine she met while on that assignment.

At the time, Ball, was in the U.S. Air Force and assigned to Bolling Air Force Basein Washington.

In her complaint, Roth also claimed that Ball "threatened to destroy her career and reputation" and Ball told her he had a "sexually transmitted disease but has been keeping it to himself."
Right. We know that many sexually diseases have been transmitted from animals to humans thanks to bestiality perverts. The question is, was the dead goat killed in order to promote Ball's candidacy? Or was it murdered out of jealousy after Ball caught the goat in a barn with another man's hands working her titties? Domestic violence is bad enough, but domesticated-animal-violence? O the humanity!
Stay tuned, this should be good.
Late Update: As more people start to question the dead-goat-Beaner-threat hoax, more and more are reminded of another dumbfuck-designed Republican hoax late last year: Ashley Todd. Like Ball's Cornholio-level-Spanish threat, Todd couldn't even self-carve the "B" in her cheek properly to make a convincing scary-Negro-attacker, and her story quickly fell apart. Is Greg Ball the Ashley Todd of New York? Ball's own office mass-mailed press releases about his daring encounter with the dead goat along with three scary photos. Poor goat. Will be interesting to see how the FBI and Sheriff's investigators handle this…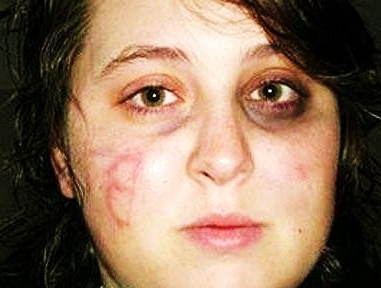 Mark Ames is the author of Going Postal: Rage, Murder and Rebellion from Reagan's Workplaces to Clinton's Columbine.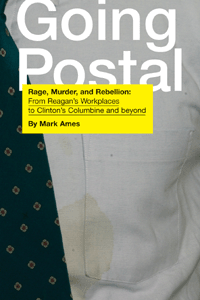 Click the cover & buy the book!
Read more:, Mark Ames, eXiled Alert!, Gloats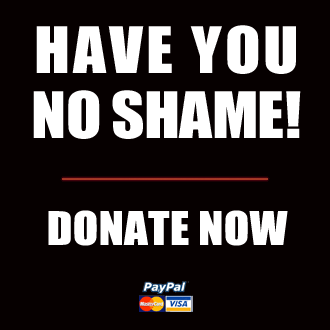 Got something to say to us? Then send us a letter.
Want us to stick around? Donate to The eXiled.
Twitter twerps can follow us at twitter.com/exiledonline