By Eileen Jones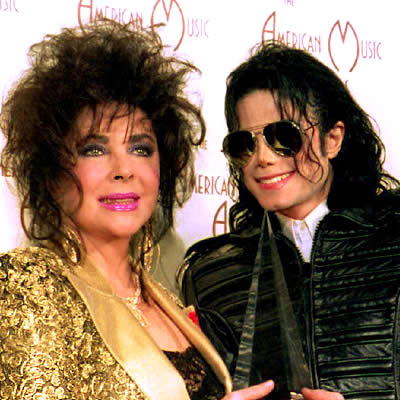 So, Elizabeth Taylor's dead, you might've heard! They planted her yesterday. Thank God that's over.
There are a lot of tributes out there, praising her to the skies. What a fabulous broad, the Last Great Star, and all that guff. It takes a tremendous amount of willful forgetting to consider Elizabeth Taylor "fabulous" any time after 1966. Forty-odd years of aging Liz Taylor looking as purple and swollen as an overripe plum, with a face ever meaner and more imperious, doing terrible films, then terrible TV, wearing hideous bedazzled clothing, hung with rocklike jewels, dating George Hamilton, befriending Michael Jackson, carting around an unhousebroken Maltese dog named Sugar that reportedly shat everywhere, granting endless interviews with slavish interlocutors who'd ask her variations on the question, "What is it that makes you so eternally wonderful?"
She was always happy to answer that one in detail.
Okay, sure, AIDS activism in the '80s, before it was popular among celebrities, we'll give her that. But otherwise she was ghastly embarrassing, like so many once-big film stars who won't go away.
If they'd only retire, buy an island and stay on it! But no, they hang around, selling product (White Diamonds perfume in ET's case), doing camp-comedy parts in bad movies (Wilma Flintstone's mother in the last dreadful Flintstones movie) and television (the soap General Hospital, the "voice" of Maggie Simpson on The Simpsons, saying her first word, an unforgivably coy, cooing "Daddy"), giving all those sickening interviews, and generally smearing their own star image which made them famous in the first place.
The Last Great Star tributes mostly ignore the really interesting point about Elizabeth Taylor. It's not that she was inherently fabulous, it's that she was designed to to be fabulous. She's one of the last survivors of the old star system, a manufacturing process to create and sustain films stars, practiced by the old Hollywood studios from the 1910s through the 1950s. And these people are fascinating to the extent that they're freaks, like the children of Hitler's old Aryan Race eugenics programs. You naturally want to know how they coped with the monstrosity of their creation.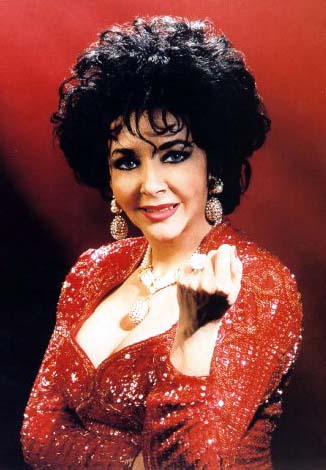 Taylor was of particular interest because they got hold of her when she was a nine-year-old child, so they could really perfect her down to the last eyelash-flutter. Then she managed to hang onto stardom through adolescence into adulthood and on to eternity, meaning she was the most optimal product of the system, a perpetual star. Judy Garland, Mickey Rooney, and Lana Turner (taken over at 13, 7, and 16 respectively) were her peers and fellow star-freaks at MGM, the starriest studio, and they all wound up with similar problems: scads of marriages (Taylor 8, Garland 5, Rooney 8, Turner 8), epic drug and alcohol dependency, legendary public scandals, and an inability to function outside the framework of stardom, meaning they could never retire, they felt compelled to go on and on staging comebacks in various media (movies, theater, concert halls, autobiographies, television, endless interviews). Generally, more and more grotesque comebacks, till the merciful release of death.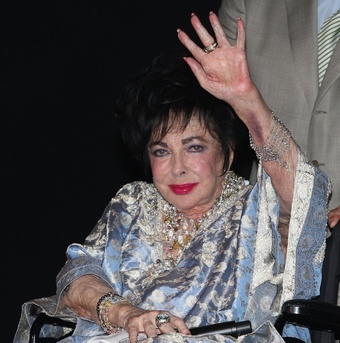 All of them seem to have learned the same way of presenting their "real" selves, in response to the sheer artifice of their manufactured, PR-ordered lives: they were all "really" barrelhouses of earthy fun once you got to know them. All bawdy, racy, lively, forthright, unpretentious, inclined to self-deprecating humor. It's a little suspicious, how they were ALL that way, when not putting on the snooty airs stardom required. Also a little suspicious, how you hear exactly the same guff about seemingly too-perfect stars today, like Natalie Portman and Angelina Jolie: they always turn out to have terrific senses of humor, frank appetites, bawdy laughs. The post-Black Swan interviews with Natalie Portman are like verbatim quotes right out of the Liz Taylor handbook.
(Must get ahold of one of these handbooks someday, because there are clearly chunks of received wisdom being passed down somehow from one generation of star to the next. The chapter on "How to Seem Like a Regular Person" is probably even better reading than "How to Disguise Your Rampant Drug Addiction, Then Reveal It for the Big Comeback," "The Best Getaways for Non-normative Sexual Practices," and "Bribing Your Servants.")
After Judy Garland died way back in '67, Taylor stayed the Most Famous of the old crowd until her death on Wednesday. Her particular claim to fame was Beauty; everything else about her, whatever talent she had, whatever hullaballoo in her personal life, was meaningful in relation to Beauty. And that was in the old days when Beauty was systematized in movies, as much as Genre or Stardom. Scouts went around the world hunting for photogenic Beauty, Greta Garbo and Ingrid Bergman from Sweden, Dolores del Rio from Mexico, Hedy Lamarr from Austria via a Czechoslovakian film Ecstasy that became a must-see because of her nude swim.
They brought back boatloads of hopefuls, groomed them, taught them how to walk and speak and dress, did camera and lighting and and make-up and wardrobe tests with them to find  to find their best angles, put them in bit parts to see if the fan mail showed a response. Who was that incredibly-built girl wearing the tight sweater, who got killed after the first scene? (That's how Lana Turner got her start.) Who was that gorgeous guy playing the shell-shocked soldier? (Robert Wagner's big break.)
Taylor was rare in that she started off at the top of the heap, beauty-wise, so fabulous-looking even as a child, she freaked people out. Everyone who saw her said she must be in movies, immediately.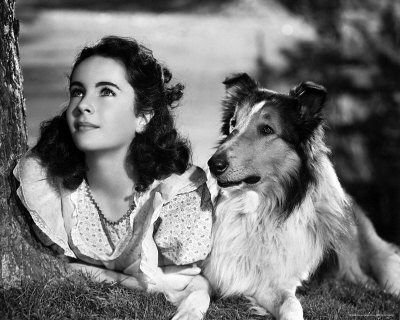 That accomplished, there must've been a lot of pervy tension around her teenage development, with studio execs and production heads examining footage of her, wondering if she'd develop a body to go with the amazing face. What if she turned out short and squat, flat-chested, with no waist? Even surgery and corsets and falsies can only disguise so much.
But not to worry, the gods favored Taylor below the neck as well as above. When he first met her, Richard Burton referred to her romantically as "Miss Tits."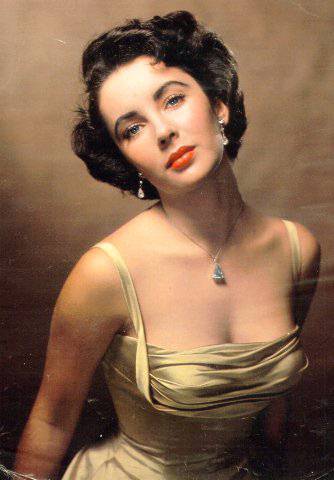 The big drama of Taylor's life after the studio system busted up was always: how far she had degenerated from her youthful, studio-fostered beauty, and how close she could get again to any semblance of that beauty? So the endless, massive weight gain and loss, presented to the public as an ongoing marvel, starting with Who's Afraid of Virginia Woolf? in 1966, with its stunt-casting of still-youngish Elizabeth Taylor as blowzy, grey-haired Martha. See how far she's willing to go to to prove she's a real actress? Or wait, maybe she's just aging and plumping up like any peasant, and this is as good a cover as any.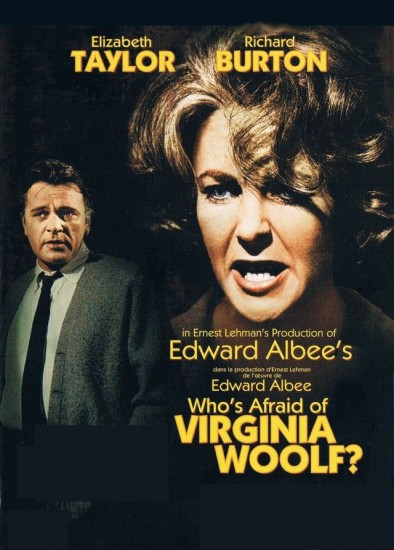 Then she did indeed age and run to fat, but she could still periodically draw on the old MGM discipline and diet herself down to an hourglass figure and, with the help of artful plastic surgery, present a sort of blurry semblance of her old self, with an occasional, artful white streak in the teased-up hair to indicate a mature acceptance of the aging process.
But by the end, the last ten years, even that drama was over. She was dumpy and spherical, increasingly wheelchair-bound, and getting dottier by the day. Sometimes she couldn't remember her much-practiced gracious-star speeches with proper MGM-diction (remember the fiasco the last time she showed up for Oscar night and tried to talk?). She was running out of comeback energy and material. She'd already told all about her drug addictions. What else could be used to keep the spotlight on her? Well, there were always intimate, personal secrets that could be revealed "for the first time" about her love life. For example, she told about the time Eddie Fischer pulled a gun on her because she was cheating with Richard Burton, then how Fischer reassured her: "Don't worry. I'm not going to kill you. You're too beautiful."
She started playing up the old greatest-love stuff about her and Burton, granting access to his old love letters, a source from beyond the grave attesting to her unearthly beauty, her unappreciated acting genius, her status as his One True Love.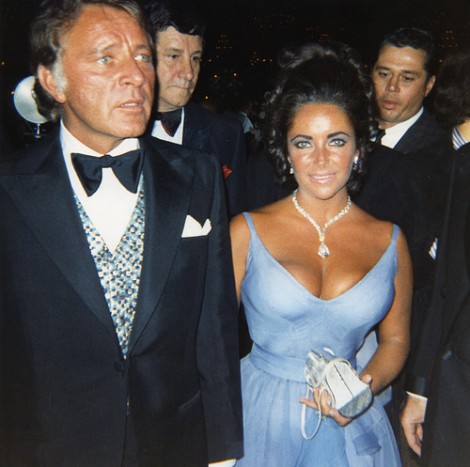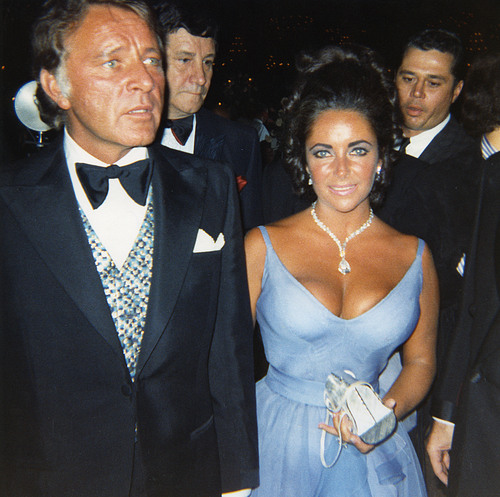 Polishing up the ol' legend, see—that's the last act of a true star. Even Katharine Hepburn did it at the end, trotting out her love affair with Spencer Tracy to hordes of once-shunned reporters, making sure that the last idea everyone had of her was the crowd-pleasing one that planed the edges off her androgyny.
The next phase: now the dirt comes out. There are already biographers waiting in the wings, clutching their manuscripts containing the dirt that couldn't be dished on Elizabeth Taylor while she was alive and litigious. It'll probably be fascinating and sordid and ultimately so depressing it will be rejected by the general public, who will then re-embrace the fabulous Legend of Liz.
But the really heartening thing is, she's dead! We can now remember without undue interference that she was a beautiful design, once.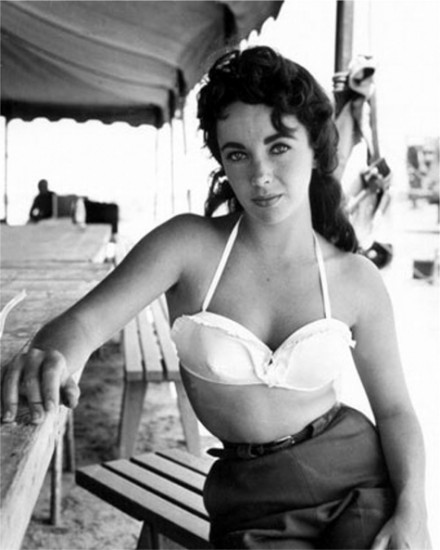 Read more: celebrity death, Elizabeth Taylor, Hollywood, Judy Garland, Lana Turner, Michael Jackson, Mickey Rooney, Oscars, Richard Burton, Eileen Jones, Gloats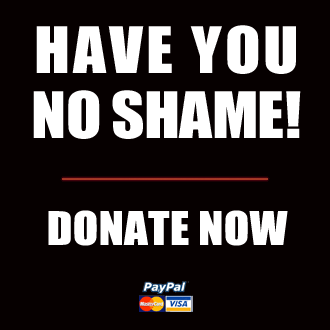 Got something to say to us? Then send us a letter.
Want us to stick around? Donate to The eXiled.
Twitter twerps can follow us at twitter.com/exiledonline