By Mark Ames


An Eyewitness Account of the "Kerfuffle at Golden Pond Lane," March 21, 2009
(This post was published on Playboy.com)

I was there when the so-called "Class War" went down. I saw the whole thing happen, on a cul-de-sac called Golden Pond Lane. Until now, no one has told the real story of what went on that warm spring day in Connecticut. So I will. Before I take you to that epic battle, bear with me for a brief digression–I promise it will pay off later.
I was born and raised a few miles away from what was known as "The Serial Murderer Capital of the World"–Santa Cruz, California circa early-mid-1970s. At one point there were three major serial murderers working the same beach town's turf at once. Which probably explains why I was an inveterate bedwetter until I was about five.
Over time serial killers lost their shock value and got absorbed into pop culture, while I learned to hold in my piss until I got out of bed. Life returned to normal. But one incident from that scene haunted me then, and still gives me bladder-spasms today. It involved the most notorious of all the Santa Cruz serial killers, Edmund Kemper, an ogre-sized nerd who specialized in murdering hitchhiking hippie girls, chopping up their bodies and sodomizing the cuts. One day Kemper picked up a young dance student named Aiko Koo, drove her into the woods, and pulled out a gun to terrify her. It worked. As Kemper later said, "I pulled the gun out to show her I had it…she was freaking out. Then I put the gun away and that had more effect on her than pulling it out."
Now here comes the really disturbing part: instead of killing her right then and there, Kemper put the gun down, stopped his car and got out, then closed and locked the door. I repeat: Kemper locked himself out of the car. With his gun inside, next to the girl. He gave the victim a chance to save herself.
Guess what the girl did? She unlocked the door and let him back in.
As Kemper himself later explained, "She could have reached over and grabbed the gun, but I think she never gave it a thought."
She never gave it a thought.
After she let him back in the car, Kemper went to work according to serial-killer script: he taped her mouth and squeezed her nose, suffocating her to death…yada-yada-yada. The ol' Freud Gone Wild schtick, no surprises here, folks.
It's not the murder that's so horrifying, it's that she unlocked the door and let him back in.
That was us, "the people," in the opening battle of the Great Class War a few weeks ago–right when we had our one chance to win, we went Aiko Koo. Proving that she's the depressing norm, not the horrifying abberation.
You may have heard about the big Class War Showdown in the news last month: a group of protestors angry over AIG bonuses chartered a bus and toured the mansions where the AIG executives lived, going straight to their front doors. With no intention of Christmas caroling or trick-or-treating. No, this had class war written all over it. And for the first time, the plutocrats were running scared.

Here's how the "Battle of Golden Pond Lane" unfolded: On Friday, March 20-after a week of populist rage over news that Americans were funding obscene multimillion dollar bonuses to the same AIG multimillionaires who ruined our economy, word spread about an anti-AIG bus tour of the mansions of the company's execs, planned for March 21. The plan was to transform the bus into a kind of Class War Assault Vehicle, and steer it straight into the upper-class New England hamlet where all the AIG execs live: Fairfield, Connecticut. It was like Stripes meets Spartacus, and I wouldn't have missed it for the world. The robbed would see exactly where the robbers lived, what their homes looked like, what their addresses were, where their front doors were located…
Read more: ACORN, AIG, Class War, Mark Ames, Class War For Idiots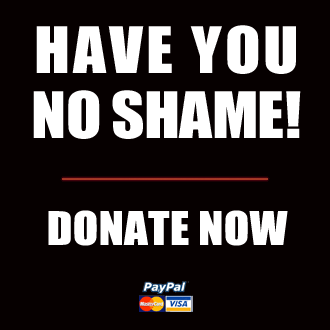 Got something to say to us? Then send us a letter.
Want us to stick around? Donate to The eXiled.
Twitter twerps can follow us at twitter.com/exiledonline