By Team eXiled
The reigning czarina of Russian sluts, the ever-ambitious Karina Barbie, released a poorly-edited video of herself practicing her poledancing moves when she was 17. Note that she's poledancing in her parents' home, with her babushka walking back and forth sans underwear (like babushka, like Karina). That's right, mom and grandma bought their little baby Karina a pole and set it up in the middle of their provincial apartment living room so that their daughter could practice sliding around on it. Ah, the Third Rome, where would we be without it…
Meanwhile, following our last post, Karina's site linked our article about her and now her site boasts that she's become an "international star." However, since most of her site's readers are angry Russian snobs who are constantly in awe at her hyper-bydlo act (bydlo means something like "Russian white trash," only much gnarlier and tougher, making our white trash look like effete latte-sippers by comparison), the Russians commenting on her site are more furious than ever. As several commenters on her site complain, "She's bringing shame to Russia! They'll think we're all like her!" Folks, comrades, speaking as an American I can assure you that Karina Barbie has brought no shame to your country. You people have already done that job all by yourselves.
Update: As we noted in our first post on Karina Barbie, she's originally from the Kazakh town of Karaganda. But she's been a Moscow fixture and a Russian sensation for the past couple of years. This raises an important question which readers may want to chime in on: should we in future refer to Karina Barbie as "The Czarina of Russian Sluts," or "The Khanum of Kazakh Sluts"? We report, you decide.
Read more: bydlo, chicks, Karina Barbie, Russia, russian chicks, Sluts, Team eXiled, Entertainment, Russia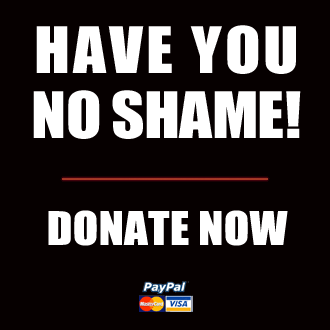 Got something to say to us? Then send us a letter.
Want us to stick around? Donate to The eXiled.
Twitter twerps can follow us at twitter.com/exiledonline