By Mark Ames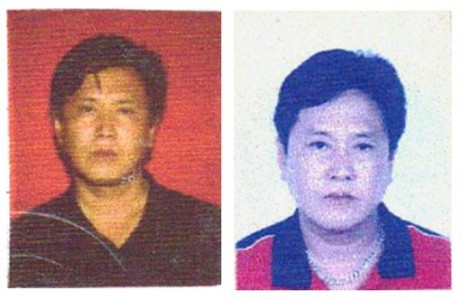 The American "going postal" virus just spread to the U.S. territories in the South Pacific, after a gunman killed 4 people and wounded at least 8, including a group of South Korean tourists, before blowing his brains out at the edge of a cliff. Saipan is in the American-controlled Commonwealth of the Northern Mariana Islands, located between Hawaii and the Philippines.
According to the Saipan Tribune, the shooter was an Asian male in his late 30s or early 40s. He shot and killed two men and two children at a firing range, then opened fire on a group of Korean tourists, before fleeing in a white van with tinted windows.
[Another report from the AP identified the shooter as an ethnic Chinese contract worker upset over his "economic condition"–more on that below.]
The final cinematic moment when police discovered the body at the famous Banzai Cliff (where many of the 30,000 Japanese soldiers committed suicide in the gory battle in 1944), is described in the Saipan Tribune:
The suspect's vehicle-an old model white Toyota Previa van-was last seen driving toward the Banzai Cliff area.

Police officers approached Banzai Cliff and were met by witnesses in tour buses who reported seeing a man shooting a rifle in the area.

Police found the van parked by the cliff line of Banzai Cliff. The van was tinted and there was smoke coming from inside the car.

Police officers broke the van's rear window and found it empty of passengers. Police recovered three semi-automatic rifles in the van.

A few minutes later, officers found the suspect's body lying on the edge of the cliff line several yards south of the van.

The suspect was dressed in a dark T-shirt, blue jean jacket and blue jeans. A dark handkerchief was found near his body. He was armed with a .223 rifle caliber that he had strapped on his shoulder.
So once again, the ol' question will be asked: what could have sparked such a violent outburst? Unfortunately for delusional-idiots, it's going to be hard to pin this one on Islam, though I'm sure they'll find a way to blame something equally absurd (video games, Marilyn Manson, etc). What they definitely won't want to talk about is the depressing recent history of shocking corruption and exploitation of workers on that island.
Put it this way: back in 1999, former Republican house leader Tom Delay described Saipan and the Marianas as "a perfect petri dish of capitalism." What was it about Saipan that made Delay dance for joy?
As investigations revealed, the American garment industry, with help from jailed lobbyist Jack Abramoff and rightwing closet-case Tom Delay, turned Saipan into a giant sweatshop factory in the 1990s, importing so many migrant workers from the Philippines, China and elsewhere, that foreign "temporary" workers outnumber local citizens 60% to 40%. The region was able to bypass American immigration and labor laws thanks to a loophole they were able to exploit, allowing them to import as many "temporary" workers as they needed, deny them rights, shove them into barracks, and pay them as little as they felt like. The hitch was that clothes made in Saipan were allowed to put a "Made in the USA" tag on them–and all efforts to change that were killed by Abramoff, Delay and the Republican congressional machine in the 1990s.
All that cheap exploitable immigrant labor—the pride of the Republican free-marketeers—naturally led to unemployment and resentment among the locally-born natives, and gruesome stories of exploitation. Like sex slaves, imported workers had no rights and were forced like indentured servants to "pay off" their "recruiter" by handing over as much as 1-2 years worth of their meager factory wages. Women who got pregnant were forced to have illegal abortions. One story told of a Chinese worker who sold his kidney just to pay for transport to get off the island and return to Communist China.
The AP identified the shooter as an ethnic Chinese contract worker named Lee Zhong Ren, and that he left a suicide note that said he had financial problems.
According to the site Saipansucks.com, murder rates soared on the island over the past two decades, with few of them solved:
Back in the early 90's the murder victims were mostly Filipina housemaids. According to people who were in Saipan at the time, their employers, unable to fire them, would have no choice but to kill them. There really was no other way to get rid of them, and the consequences of murder were non-existent.
In 2005, as pressure and lawsuits mounted on Saipan's garment industry, new free-trade rules kicked in allowing China to compete directly with Saipan for the US market. Naturally, China won the race to the bottom. The result is that a horrible situation turned even worse: today, all 30 garment factories on the island have shut down, and Saipan's economy has been in stuck in a Depression.
So the attack on the Korean tourists may have some link to the ethnic resentment brought about by the "free market petri dish."
While we wait for more details to come in (did the shooter yell "Allahu Akhbar!"?), at least we can get a sense of the conditions that the massacre took place in. After all, as Tom Delay himself boasted to Saipan's governor in 1998, ""You are a shining light for what is happening in the Republican Party, and you represent everything that is good about what we're trying to do in America, in leading the world in the free-market system."
What they did to America created the "going postal" shooting massacres starting in the mid-late 1980s. Saipan has finally caught up with the Mother Ship.
Mark Ames is the author of Going Postal: Rage, Murder and Rebellion from Reagan's Workplaces to Clinton's Columbine.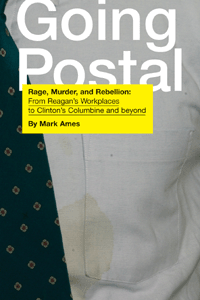 Click the cover & buy the book!
Read more: Going Postal, imperialism, saipan, shooting, Mark Ames, Going Postal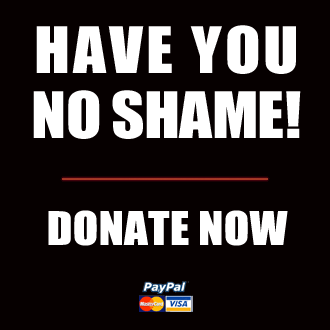 Got something to say to us? Then send us a letter.
Want us to stick around? Donate to The eXiled.
Twitter twerps can follow us at twitter.com/exiledonline