By [sic]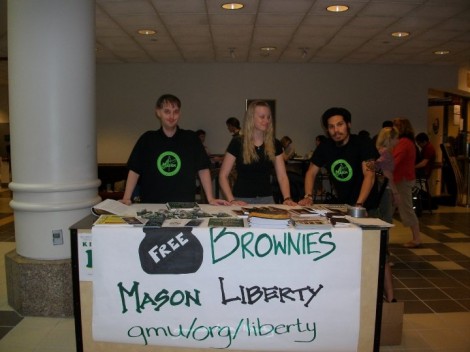 The following is an email sent to us by an anonymous eXiled reader:
George Mason University is nothing but a farm team for the Koch bros. Starting at George Mason, the Kochs groom their little recruits as foot-soldiers ready to enter the plutocratic circle-jerk that is the U.S. government and its corporate oligarchs. The financial oligarchy has the Ivies, and the Koch brothers have GMU. It's that simple.
Here's a step-by-step on how the Koch bros. use a rinky-dinky school like George Mason to build political power:
A girl from my high school went to George Mason for her master's in public policy. Before that, she attended a mediocre-to-bad party school in Texas notorious for extremely high drop-out rates, binge-drinking rednecks, and near-epidemic rates of venereal disease. After George Mason, she went onto the heavily Koch-funded Heritage Foundation on an internship. And from there, she quickly joined the ranks of one of the many elite DC corporate law/lobbying firms that controls our government and saves our congressmen the trouble of writing all the legislation. I think her specialty at one point was "defense." She is now a "public policy" expert over there, making big-time bucks, but her internship in Kochville is curiously absent from her LinkedIn profile.
After the Cato Institute, George Mason University is the largest recipient of funding from Koch Family Foundations. It's pretty genius. After all, the Koch bros. can't just pick people up off the street and send them into DC's best lobbying firms to protect and fight for their interests. First they need, essentially, a somewhat respectable-looking institution to rubber stamp the degrees of these partisans after indoctrination. George Mason University–which wasn't an independent university until 1972–is the perfect choice. It doesn't have some near-ancient list of trustees and funders like the Ivy leagues. It's young enough to snatch all for themselves and shape it as they please. And it's extremely close to DC.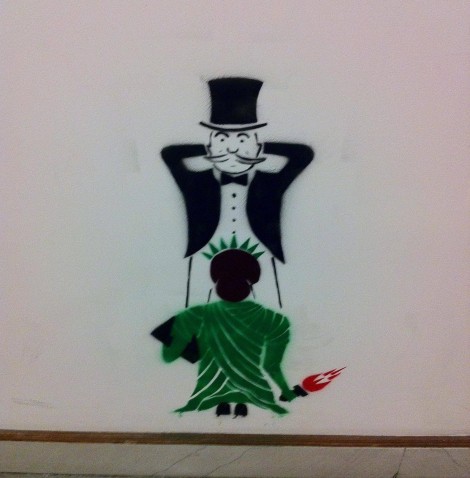 I hope the Exile(d) can help to squash GMU's reputation quickly before it becomes a "respectable" and "legitimate" institution like the other "elite" universities that groom the plutocracy's courtiers.
Sincerely,
Matt D.
Read more: cato, george mason university, koch, libertard, libertarian, mercatus, Tea Party, [sic], Fatwah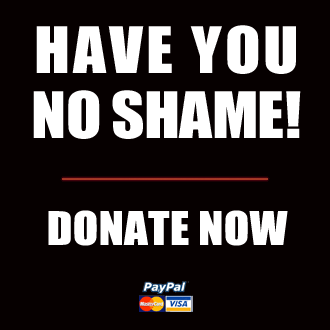 Got something to say to us? Then send us a letter.
Want us to stick around? Donate to The eXiled.
Twitter twerps can follow us at twitter.com/exiledonline