By Yasha Levine
The whole racket is so crude and so obviously doomed to end in disaster that papers like the Wall Street Journal, normally a champion of Thatcherite houseowning, have tried to blow the whistle:
The Next Housing Bust

Everyone knows how loose mortgage underwriting led to the go-go days of multitrillion-dollar subprime lending. What isn't well known is that a parallel subprime market has emerged over the past year — all made possible by the Federal Housing Administration. This also won't end happily for taxpayers or the housing market.

Last year, banks issued $180 billion of new mortgages insured by the FHA, which means they carry a 100 percent taxpayer guarantee. Many of these have the same characteristics as subprime loans: low down payment requirements, high-risk borrowers, and in many cases, shady mortgage originators. FHA now insures nearly 1 of every 3 new mortgages, up from 2 percent in 2006.

The financial results so far are not as dire as those created by the subprime frenzy of 2004-2007, but taxpayer losses are mounting on its $562 billion portfolio. According to Mortgage Bankers Association data, more than 1 in 8 FHA loans is now delinquent — nearly triple the rate on conventional, non-subprime loan portfolios. Another 7.5 percent of recent FHA loans are in "serious delinquency," which means at least three months overdue.

The FHA is almost certainly going to need a taxpayer bailout in the months ahead. The only debate is how much it will cost. By law, FHA must carry a 2 percent reserve (or a 50-to-1 leverage rate), and it is now 3 percent and falling. Some experts see bailout costs from $50 billion to $100 billion or more, depending on how long the recession lasts.
Private profits, public risk. It is a lurid example of the New Capitalism at work, exposing the cannibalistic nature of our society. Even the institutions created to serve the interests of the public have been perverted into instruments of theft.
Business Week, another conservative financial outlet, was actually warning about the FHA scam back in 2008:
For generations, these loans, backed by the Federal Housing Administration, have offered working-class families a legitimate means to purchase their own homes. But now there's a severe danger that aggressive lenders and brokers schooled in the rash ways of the subprime industry will overwhelm the FHA with loans for people unlikely to make their payments. Exacerbating matters, FHA officials seem oblivious to what's happening — or incapable of stopping it. They're giving mortgage firms licenses to dole out 100 percent-insured loans despite lender records blotted by state sanctions, bankruptcy filings, civil lawsuits and even criminal convictions.

More Bad Debt

As a result, the nation could soon suffer a fresh wave of defaults and foreclosures, with Washington obliged to respond with yet another gargantuan bailout. Inside Mortgage Finance, a research and newsletter firm in Bethesda, Md., estimates that over the next five years, fresh loans backed by the FHA that go sour will cost taxpayers $100 billion or more. That's on top of the $700 billion financial-system rescue Congress has already approved. Gary E. Lacefield, a former federal mortgage investigator who now runs Risk Mitigation Group, a consultancy in Arlington, Texas, predicts: "Within the next 12 to 18 months, there is going to be FHA-insurance Armageddon."
Yet the FHA scam goes on, despite these warnings, for the simple reason that it's the only thing driving an otherwise moribund real estate market. Without these FHA loans, the whole thing would collapse, sooner rather than later. The Business Week piece was published seven months ago. That leaves five months, more or less, before the Armageddon it predicts.
But for now, this racket — and the couple of trillion dollars pumped into the financial sector — are showing borderline modest results. On average, pending home sales rose by 6.7 percent in April. That's its highest level since September and the sharpest increase in seven years.
In Victorville, new housing developments are being kept inflated at slightly below 2004 price levels. There has been a slight increase in demand for new homes, too, causing some builders to start raising prices.
A KB Homes development not far from where I live has sold all its lots, raised prices by about 1 percent and even started a new development — smaller, and with less flash, more in sync with the depressed market — that will start selling homes sometime this fall. Even Home Depot said its earnings for the month of May were better than expected.
But if you walk just one block over from the booming Braeburn community, a whole row of homes stands empty. It is a grim reminder of the massive shadow inventory of foreclosed homes no one wants to think about. New-home values are being inflated, but existing homes are becoming increasingly worthless. In bubble cities all across California, real estate has fallen below 1989 levels.
Median Home Prices Drop Below 1989 Levels in Some Parts of Southland

Properties in several areas are selling for less than they did 20 years ago, and that's not including inflation. Some first-time buyers are nabbing houses for less than what their parents paid.

By Peter Y. Hong

June 10, 2009

In parts of Southern California, the housing crash has upended a basic tenet of the American dream: that home values always increase over the long term.

Properties in several areas are selling for less than they did 20 years ago, and that's not even counting the effects of inflation.
Read more: federal housing administration, fha loan, inflating, real estate bubble, scam, subprime, subprime loan, victorville, Yasha Levine, Banking Porn, eXiled Alert!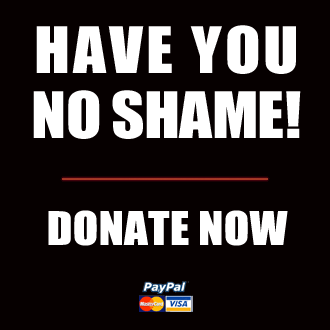 Got something to say to us? Then send us a letter.
Want us to stick around? Donate to The eXiled.
Twitter twerps can follow us at twitter.com/exiledonline