By Yasha Levine
The government is knowingly flooding the market with homes at inflated prices, setting young families up for default and massively increasing taxpayers' exposure to more toxic debt … and for what?
It's all about taking care of the banking and finance industry.
Bush was responsible for widening the scope of FHA loans with his "HOPE for Homeowners" program, pledging to make $300 billion available for FHA-backed refinancing that would've helped 400,000 families avoid foreclosure. But the program seemed to be more about coming up with a legitimate reason for getting as many lenders approved to take part in the racket as quickly as possible than actually helping people refinance their homes.
Six months after HOPE was signed into law, only one homeowner had successfully refinanced with the program. At the same time, the number of FHA-approved lenders doubled from around 16,000 to 36,000. It was perfect timing, as many of them were subprime lenders looking for a new gig.
Here's Business Week again:
FHA "faces a tsunami" in the form of ex-subprime lenders who favor aggressive sales tactics and sometimes engage in outright fraud, says Kenneth M. Donohue Sr., the inspector general for the Department of Housing and Urban Development. "I am very concerned that the same players who brought us problems in the subprime area are now reconstituting themselves and bringing loans into the FHA portfolio," he adds.

FHA staffing has remained roughly level over the past five years, at just under 1,000 employees, even as that tsunami has been building, Donohue points out. The FHA unit that approves new lenders, recertifies existing ones and oversees quality assurance has only five slots; two of those were vacant this fall, according to HUD's Web site. Former housing officials say lender evaluations sometimes amount to little more than a brief phone call, which helps explain why questionable ex-subprime operations can reinvent themselves and gain approval.
So here we are. Subprime 2.0. Just like the last subprime bubble, it might help the economy in the short term; real-estate industry profits will soar, developers will keep the construction business running, and banks will look more solvent and inspire confidence in the economy, which will help keep the bubble inflated. But it won't last.
The second contraction will come, and when it does, it'll be bigger and badder than ever. And the government bailout will come straight out of our pensions and health care.
This article was first published on Alternet.org.
Yasha Levine is a McMansion-inhabitin' editor of The eXiled. He is currently stationed in Victorville, California. You can contact him at levine@exiledonline.com.
Read more: federal housing administration, fha loan, inflating, real estate bubble, scam, subprime, subprime loan, victorville, Yasha Levine, Banking Porn, eXiled Alert!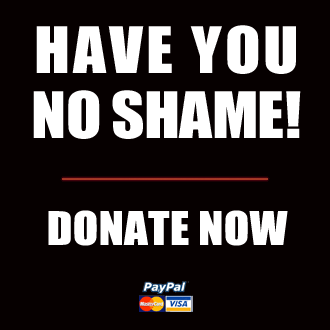 Got something to say to us? Then send us a letter.
Want us to stick around? Donate to The eXiled.
Twitter twerps can follow us at twitter.com/exiledonline