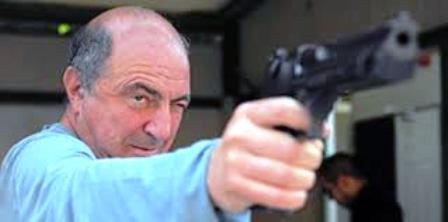 This article was first published in The eXile on September 18, 2003
On September 11, Great Britain have accorded political asylum to the most notorious refugee from Russia: to Boris Abramovich Berezovsky. I never met him personally. Once, in 1990s, we, members of National-Bolsheviks Party have staged a mass anti-Berezovsky demonstration in front of building of "LogoVaz" — his former headquarters.
In spite of that demonstration, he helped me little bit with money when I was imprisoned by Putin. Then it was a bottle of cognac.