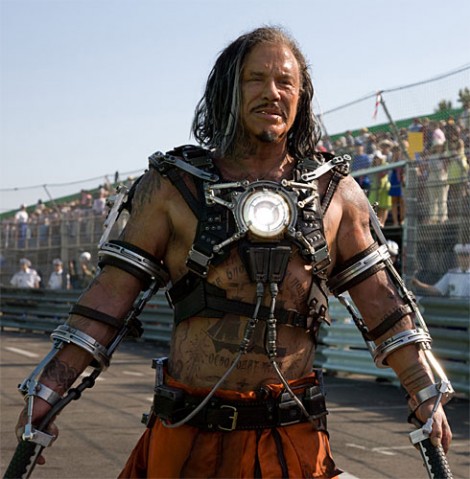 Iron Man 2 is such a huge hit, it's clear everybody's going to see it regardless of critical praise or condemnation. Each of us can—or will soon be able to—fulminate about why it's good, bad, or meh. We don't need no stinkin' critics, etc.
Personally, I enjoyed it, but then I hadn't seen a movie in a theater in about a month, for various reasons I won't bore you with, so I'd've enjoyed anything that oscillated onscreen to accompanying noise. Baby Einstein would've worked for me.
Bearing that in mind, I'd still like to make a case for points of avid interest in Iron Man 2. One thing I've noticed about professional critics, they'll tell you everything except the interesting things that go on in a movie. They're generally mum about those. Some guild rule, perhaps.