By Mark Ames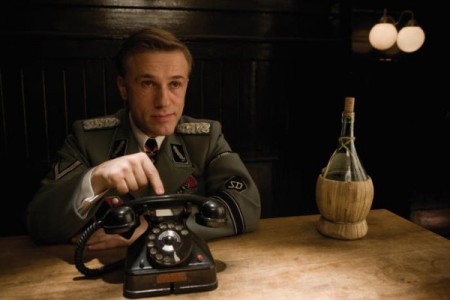 So I finally saw Inglourious Basterds the other night. I'll admit, I was more than ready to avoid Tarantino's new film, even after reading Eileen's enticing review. The film sounded wrong on every level–what could possibly be good about another World War 2 movie that capitalizes on the Holocaust and evil Nazis?
But I was wrong–Inglourious Basterds is everything a great movie should be: fun, wild, surprising, violent, sexy, challenging. Moreover, it's a brave movie in ways most idiots don't get. That's because Inglourious Basterds is, above all, a gorgeous tribute to the European Race when Europeans still had a pulse–and fangs.
Although the film is ostensibly about Jewish revenge against evil Nazis, in reality, you dipshits missed the point: Tarantino loves his whitey, when Europe's whiteys were still worthy of an artist's time. And what makes Tarantino's tribute to and love of his Europeans and Aryans so great is that he loves whitey in a way beyond the idiotic simplicities that your average racist or anti-Semite claims to love whitey. Tarantino's Nazis and collaborators are fun and lively and interesting not because they're "superior" or because they're po' crackuhs being exploited by evil Jews 'n blacks, but rather because they're just fucking interesting. And what makes them so interesting is that World War 2 was the last time Europeans had fangs. It's the last time they were werewolves–and the last time they weren't afraid to be as werewolfish as they once were. I'll be the first to admit–goddamn I miss those werewolves! I don't get any pleasure in taunting them for being the Eurofags we now know them as. Well, I do enjoy that–but it doesn't mean I wouldn't prefer the old werewolves to today's Eurofags.
I'm amazed no one has recognized this about Inglourious Basterds yet. But we're too crude today. The rightwing stormfront types fell into the easy trap of denouncing the film without understanding what was really going on, while the usual Nazi-hunting crowd is too smug and simple-minded. The giveaway is obvious: the German characters have all the depth, dimension, comedy, tragedy and complexity; the Jewish characters and the black guy who works at the cinema are as two-dimensional flat as they come. It's odd, don't you think, that Brad Pitt, the only whitey-European-Christian in the squad of Jewish Avengers, gets all the creative attention (it's probably Pitt's best performance ever). Tarantino simply isn't interested in his Jewish characters–not because he's stooped to idiotic racism or anti-Semitism, but because he's too caught up bringing these now-extinct European whiteys to life again, and all the exciting possibilities that offers him.
Compare that to three of the best Aryan characters: the SS officer Col. Hans Landa has more fun than anyone, fully abusing his power with a giant cat-like smile on his face, as oily and sleazy (and patient) as Komissarov from Dr. Zhivago, but much more fun and self-consciously sadistic than Komissarov; or the German soldier in the basement bar celebrating the birth of his son Max–he's the most human, most "American" character in the entire film, vulnerable, scared, desperate to stay alive; or the Nazi-killer Hugo Stiglitz, the most bloodthirsty of all the Aryans in the film, yet the Aryan on "our" side. Even the Brit is more 3-dimensional and interesting than the Jewish characters–again, not at the expense of the Jews, but because the Nazi victims have been fleshed out a million times already, while everything cool and interesting about Europeans pre-1945 has been abandoned by the art world. Until now.
This is what makes Inglourious Basterds a very brave film, if anyone sniffs it out. Maybe that's why he indemnifies himself by having the Jews play the brave heroes, and bringing in Samuel Jackson as the narrator. It lets all of us enjoy the best that whitey had to offer, before that buffoon Hitler came around and ruined Europe forever.
Mark Ames is the author of Going Postal: Rage, Murder and Rebellion from Reagan's Workplaces to Clinton's Columbine. You can reach him at ames@exiledonline.com.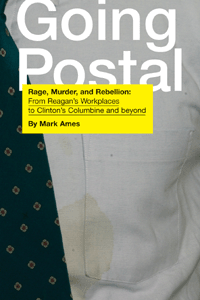 Click the cover & buy the book!
Read more: Holocaust movies, Inglorious Basterds, Tarantino, Mark Ames, movies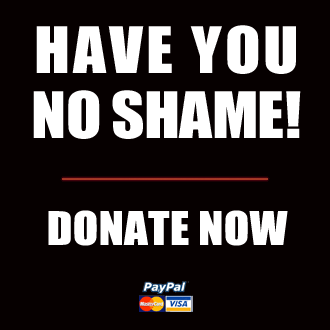 Got something to say to us? Then send us a letter.
Want us to stick around? Donate to The eXiled.
Twitter twerps can follow us at twitter.com/exiledonline