By Eileen Jones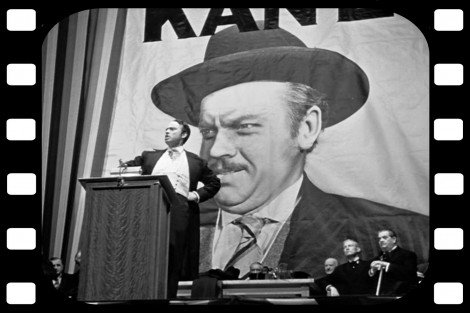 I can't do Best Film lists. Somebody recently asked me to—a former student—it was sweet of him and all—but I can't. They're so embarrassing.  You no sooner put down a title than you feel like an idiot—really, this is the BEST film ever made, of all films from all nations, in all genres, for all time, the very BESTEST??
Best Film lists are in the news lately because the BFI—that's British Film Institute for those non-film-snobs among you, and thank you for your non-snobbery—has announced to the world, via its toffish publication Sight and Sound, that Citizen Kane is no longer the Best Film Ever Made. It WAS the Best Film for decades, since 1962 to be exact. But no longer!
Now it's Vertigo, Alfred Hitchcock's insightful mind-fuck. Citizen Kane is merely the SECOND-BEST FILM EVER MADE in what we sadly call "human history."
So you see what I mean by how stupid all this is. I mean, Citizen Kane is an excellent first film by a newbie, no question; it's lively, and a great catalog of the state-of-the-art 1941, because young Orson Welles wanted to do everything you COULD do in film plus a few things people said you couldn't. But Best Film of all time? That's just silly. It's not even clearly the best feature film DEBUT, not when you factor in George Romero's Night of the Living Dead, and Nicholas Ray's They Live by Night, and other brilliant firsts.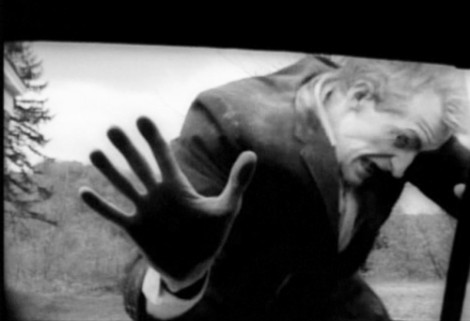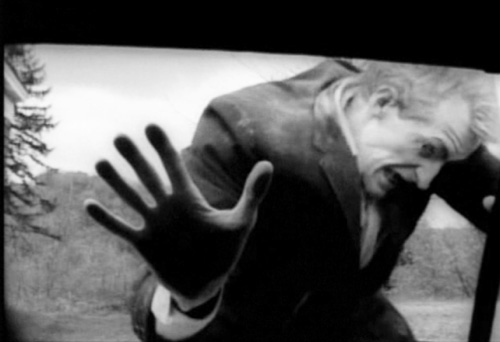 But then, no matter what damn film you put down, you're wrong, you're being arbitrary, you can't possibly defend it seriously. And even so, even if you can bracket all that off for the sake of giggles and enjoyable arguments on social media ("You horse's ass, you think _______ is the Best Film ever made????"), you have to face the fact that naming Best Films brings out the worst in everyone. It's actively BAD for us, as human beings, and we're a species defined by our propensity for rottenness even without provocation.
This is because when asked to name Best Films, people inevitably get nervous and sweaty and don't want to look unejjicated, and therefore they conform themselves to despicable, desiccated high culture standards that should've died out decades ago, and name the usual suspects: Citizen Kane, and 8½, and Tokyo Story, and all that other lofty art cinema stuff we force-feed you in Film History 101. (We have to do it—those films were important in their times, and highly influential and all—we ain't lyin'—but that doesn't mean we all have to worship them forever like holy relics.)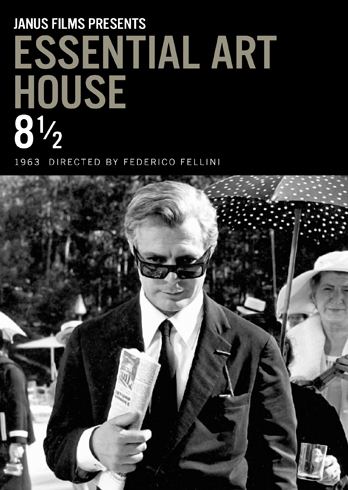 If you DON'T choose the usual suspects, you're subject to an all-out attack by the conformist culture-guarding Furies. There was a Great Moment in History a while back, when the New York Times Magazine asked philosopher Stanley Cavell what work would stand the test of time and still be admired and loved a hundred years from now, and Cavell, inspired as usual, picked Groundhog Day.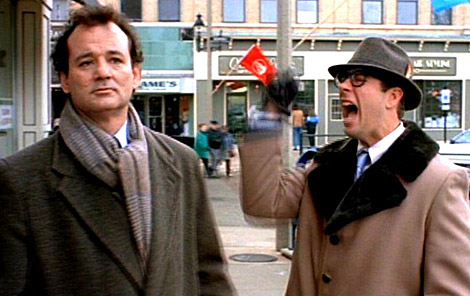 The outcry in response was terrific! How DARE he choose a mere Bill Murray comedy when he could've said 8½!
You've got to give it to Stanley Cavell, even if he does write so clausey and convoluted it gives you a migraine, he's really onto something when it comes to film, and he's not afraid. Stan the Man!
But most people aren't equal to such fearless free-thinking. Just to give you an idea of a typical Best Film list, look no further than Woody Allen's:
Bicycle Thieves (1948, dir. Vittorio De Sica)
The Seventh Seal (1957, dir. Ingmar Bergman)
Citizen Kane (1941, dir. Orson Welles
Amarcord (1973, dir. Federico Fellini
8 1/2 (1963, dir. Federico Fellini)
The 400 Blows (1959, dir. Francois Truffaut)
Rashomon (1950, dir. Akira Kurosawa)
La Grande Illusion (1937, dir. Jean Renoir)
The Discreet Charm Of The Bourgeoisie (1972, dir. Luis Bunuel)
Paths Of Glory (1957, dir. Stanley Kubrick)
My God, that's a tragic list! Tells the whole story of Woody Allen's misspent post- 1980 career! A man with his comedic gifts, just pissed away because he had such contempt for comedy, and never got over worshipping the high-minded art-house dramas of his younger days! Gah! He even chooses Rashomon, one of the artiest and LEAST exciting Kurosawa films of that great man's career, but the one you always have to teach in Film History 101 because it's epochal for reasons we won't go into here. And Paths of Glory, similarly the dullest Stanley Kubrick film, but the one pompous types always pick because it has a strident anti-war message!
What a wonderful bunch of post-1980 films Woody Allen might have made if he'd had Charlie Chaplin's A Dog's Life, Buster Keaton's The General, the Marx Brothers' Duck Soup and W.C. Fields' It's a Gift on his mental list instead!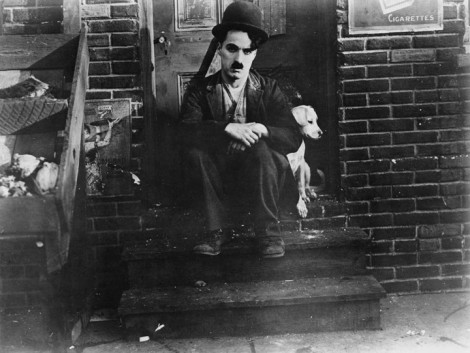 Well, at least he didn't pick John Ford's The Searchers. Pretty much everyone picks that one because of the cinematography—which is staggering, like always in Ford films—and even more because of the racial angle—Ford finally got sensitized, sorta, by the Civil Rights movement, and started wondering whether hating Native Americans unthinkingly was a good way to go. Here it is, Spot #7 on the Sight and Sound List:
Vertigo (1958, dir. Alfred Hitchcock)
Citizen Kane (1941, dir. Orson Welles)
Tokyo Story (1953, dir. Yasujiro Ozu)
La Regle du jeu (1939, dir. Jean Renoir) – that's Rules of the Game to you rubes who don't speak French
Sunrise (1927, dir. F.W. Murnau)
2001: A Space Odyssey (1968, dir. Stanley Kubrick)
The Searchers (1956, dir. John Ford)
Man With the Movie Camera (1929, dir. Dziga Vertov)
Passion of Joan of Arc (1928, dir. Carl Theodor Dreyer)
8 ½ (1963, dir. Federico Fellini)
The Searchers isn't even Ford's most thoughtful film about race—that's Sergeant Rutledge, starring the godlike Woody Strode.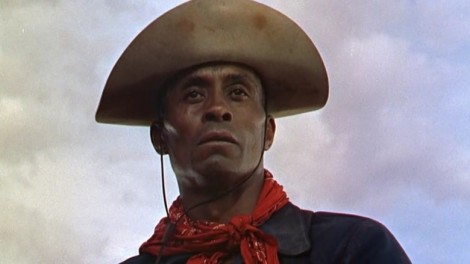 Plus The Searchers is one of the most outrageously flawed Ford films, with dreadful cornpone humor that nobody ever mentions, and huge chunks of forgettable nonsense involving the romance between the appalling second-leads. Young Mr. Lincoln, Stagecoach, My Darling Clementine, and The Man Who Shot Liberty Valance are all better Ford films.
But note the thinking behind the Sight and Sound list. It's still got the usual suspects, but the panel of judges wants a little bit of a spread as far as national origin, so there's a film by a Russian, Dziga Vertov, a Dane, Carl Theodor Dreyer, a Japanese, Yasujiro Ozu, a German, F.W. Murnau, a Frenchie, Jean Renoir, a Brit, Alfred Hitchcock, and so on. They're also looking for films representing a bigger span of decades than usual, not all clumped up in film critics' favorite place in the world, the glory years of Europe-centered art cinema circa 1946 – 1966 (aka "Second Cinema," as the Third Cinema radicals called it with grand scorn, intending to bypass Second Cinema like it was standing still— which it was). So we get some silent films from the '20s (Sunrise, Passion of Joan of Arc, Man With the Movie Camera).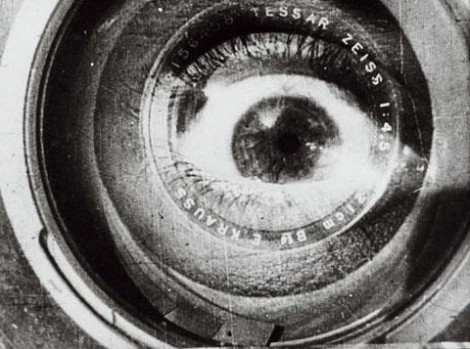 Still, it's a terrible, rote list of critically pre-approved films, seemingly generated without conscious thought.
Notice how nobody comes anywhere near present-days films? Scared to. Most don't have the nerve to place their bets on more contemporary works, which might fall out of favor with the Judging Classes, so they hang back in safe, long-dead territory, waiting to see what "the consensus view" says is a "classic."
Except for Quentin Tarantino, who, as always, draws uneasy praise because, whatever else he is, he ain't afraid. Here's his list:
The Good, The Bad & The Ugly (1966, dir. Sergio Leone)
Apocalypse Now (1979, dir. Francis Ford Coppola)
The Bad News Bears (1976, dir. Michael Ritchie)
Carrie (1976, dir. Brian DePalma)
Dazed And Confused (1993, dir. Richard Linklater)
The Great Escape (1963, dir. John Sturges)
His Girl Friday (1940, dir. Howard Hawks)
Jaws (1975, dir. Steven Spielberg)
Pretty Maids All In A Row (1971, dir. Roger Vadim)
Rolling Thunder (1977, dir. John Flynn)
Sorcerer (1977, dir. William Friedkin)
Taxi Driver (1976, dir. Martin Scorsese)
See how bracing, how heart-warming that is? You don't even have to agree with him (Dazed and Confused? hell, no!) to appreciate that here's somebody who can ignore the usual suspects without a tremor and go right for the flagrant expression of his own sensibility. I personally have to hug myself with happiness to see The Good, the Bad & the Ugly, The Bad News Bears, His Girl Friday, and Jaws, all films that set up their own aesthetic terms and then fulfill them to perfection.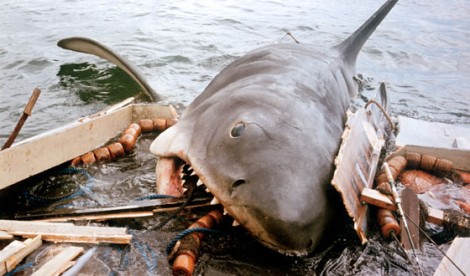 Then I want to argue vociferously about some choices , and make a mental note to see others .
These instigating effects are the only real use for Best Film lists. The feeble Sight and Sound-type ones are worthless, just repeating old snobberies generated long ago. In fact, they're worse than useless, they're pernicious in the way they create new generations of cowed conformists swearing they revere 8 ½ and The Searchers and, God help us, La Regle du jeu, when they don't, when they have no feeling for those films at all, but believe they ought to have.
Lists like Tarantino's, they're self-portraits in itemized formats, little manifestos proclaiming who you are at a particular moment in time. And therefore—changing my mind with whiplash speed—they're interesting, and worth doing.
But I still can't do a Best Film list. Self-portraits, they're scary. I keep mine hidden in the attic, like Dorian Gray.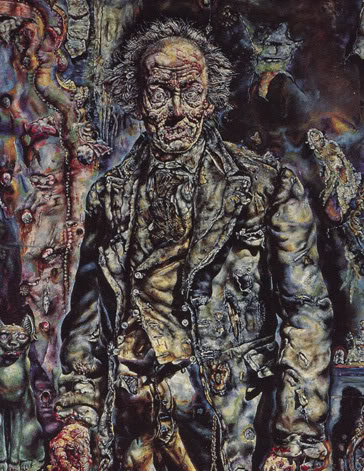 Read more: 8 1/2, Alfred Hichcock, art cinema, Best Films, BFI, Citizen Kane, Jaws, John Ford, Quentin Tarantino, Sight and Sound, Vertigo, woody allen, Eileen Jones, movies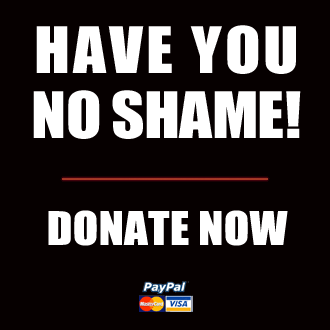 Got something to say to us? Then send us a letter.
Want us to stick around? Donate to The eXiled.
Twitter twerps can follow us at twitter.com/exiledonline