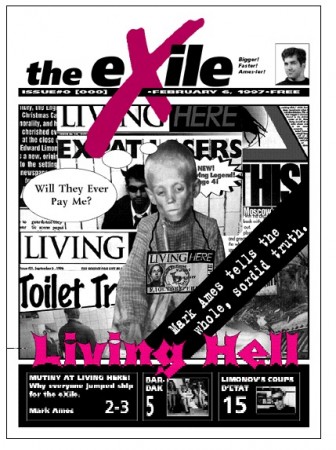 Issue #0, February 6, 1997 — The infamous issue that launched The eXile. The world is introduced to Ames, Limonov, Death Porn.
***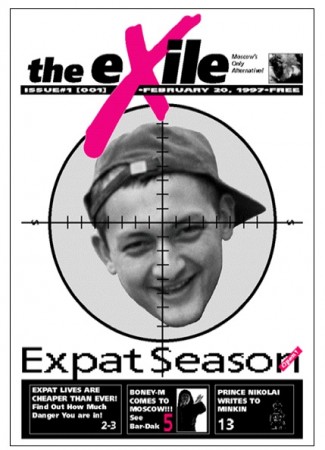 Issue #1, February 22, 1997 — Not two weeks passes since the first issue and Ames already gets a death threat. Limonov also explains why he's got one year left to live.
***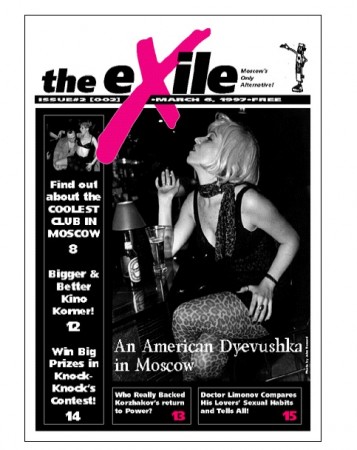 Issue #2, March 6, 1997 — The eXile celebrates the first of what will come to be known around the world as "Snapper Day." Limonov talks about the different love-making habits of women from all over the world.
***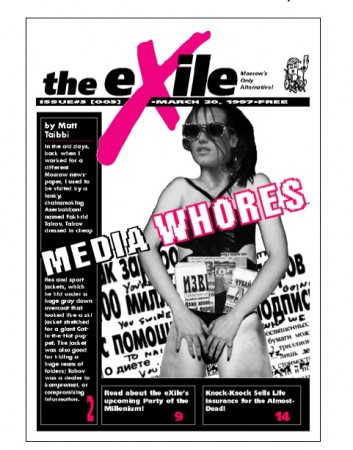 Issue #3, March 20, 1997 — Ames sells out, Taibbi joins the team and Limonov keeps going strong. Death Porn column starts attracting DP groupies.
***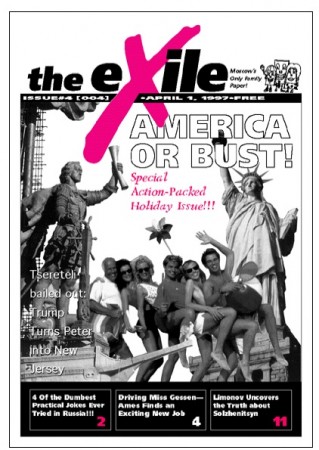 Issue #4, April 1, 1997 — The eXile starts with the telephone pranks. First victim: German embassy. Topic: rumored buy-back of Kaliningrad for a few black Mercs. Limonov calls Solzhenitsyn a sell out.
***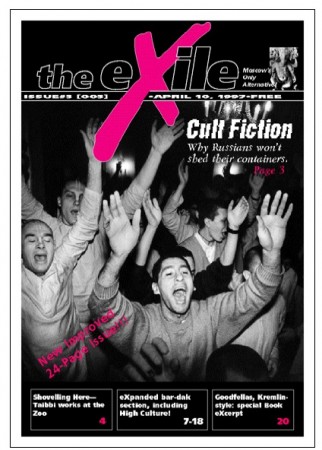 Issue #5, April 10, 1997 — The pranks continue with eXile's Chernomyrdin Charity Fund. Limonov writes the definitive guide to Russian cults. Taibbi weighs in on Russia's bizarre cult-ure.
***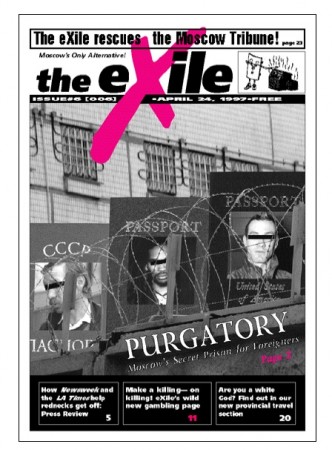 Issue #6, April 24, 1997 — Taibbi investigates Moscow's prison system, Ames writes about lame decadent posturing of Moscow's eXpats and Limonov talks about how Russian cops tried to kill him. Oh, and there's a prank on the Moscow Tribune and a Death Porn, to boot!
***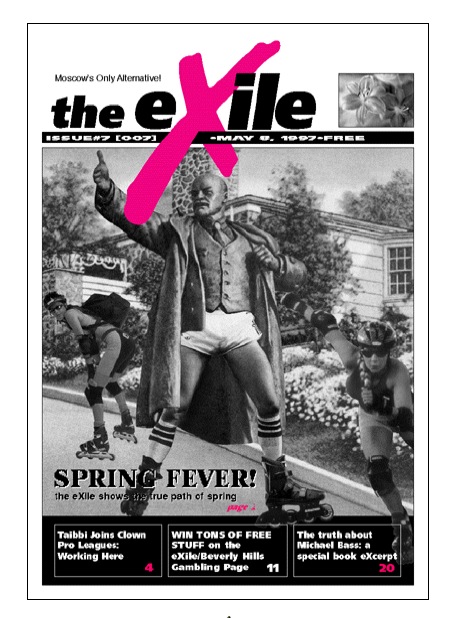 Issue #7, May 8, 1997 — Ames and Taibbi go on a search for Russia's elusive spring season, prank a couple of Moscow whore dens and Ames recounts a recent smack-fueled orgy.
***
…Look out for weekly updates on this page or search for them here.