By Mark Ames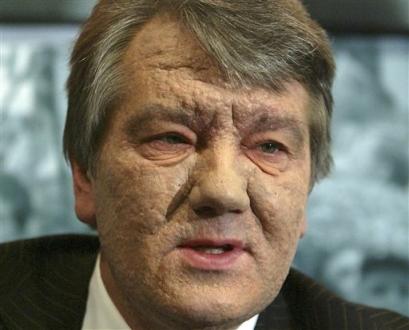 This article first appeared in The Nation.com...
If you've been wondering what ever happened to that wonderful Orange Revolution in Ukraine–because let's face it, it was probably the last feel-good moment America collectively experienced in an otherwise bummer-packed decade–Sunday's presidential elections in the former Soviet republic provided the answer: it went bad. Voters returned to power the same supposed villain, Viktor Yanukovych, whom they forced out in mass demonstrations the last time there presidential elections were held in 2004. The Orange Revolution's leaders were overthrown by the same voters whom they empowered.
No politician suffered a more humiliating rejection than the former leader of that revolution and the current sitting president, Viktor Yushchenko–the pockmarked hero of the revolution who overcame a poisoning attempt on his life to lead the pro-democracy crowds to power in 2004. Yushchenko is so widely loathed that he was knocked out of the presidential race in the first round in January, receiving a mere 5 percent of the vote, or fifth place–one of the most embarrassing defeats by any sitting president in modern times.
Unfortunately for Ukrainians and for the region, we lost interest in that area after Yushchenko's victory because for us, the revolution was less about improving the locals' lives and more about boosting American exceptionalism's wounded ego, which in 2004-2005 was at its rawest. Now it's five years later, and "our guy" Yushchenko, whom we backed unquestioningly, turned out to be a colossal failure in every way imaginable–and his final moves in office may turn out to be his most destructive of all.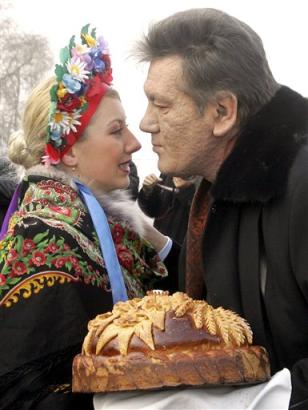 Last month, shortly after Yushchenko's humiliating defeat in the first round of elections, he officially rehabilitated one of Ukraine's most controversial WWII-era figures, the ultranationalist leader Stepan Bandera–a move so fraught with danger down the road that it's as though he did it to punish his disloyal voters. Operating in the western region of Ukraine known as Galicia from the 1930s through the 1950s, Bandera's military organization adopted typical fascist symbols and trendy racist ideas promoting ethnic chauvinism and racial purity to pursue its goal of creating an independent Ukrainian state.
The move sparked angry reactions from Jewish groups in Ukraine and abroad, as well as Russian-speaking Ukrainians and Poland, among others.
The Simon Wiesenthal Center, a leading Jewish human rights group named after the famous hunter of Nazis, sharply criticized Yushchenko's move. "It's a terrible signal to send, giving that kind of recognition to someone whose group cooperated with the Nazis, and whose followers were linked to the massacres of Jews," said Mark Weitzman, the group's US director of governmental affairs.
To read more, click here to The Nation.com…
Mark Ames is the author of Going Postal: Rage, Murder and Rebellion from Reagan's Workplaces to Clinton's Columbine.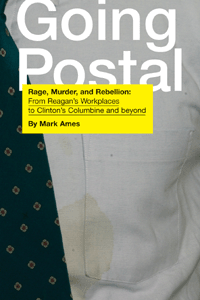 Click the cover & buy the book!
Read more: Holocaust, neocon, poland, Russia, Ukraine, ultranationalist, yanukovich, yushchenko, Mark Ames, Russia Babylon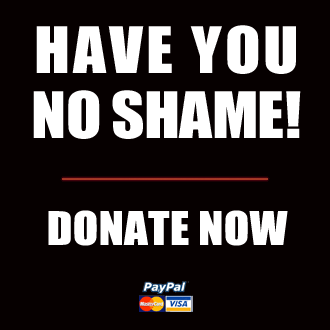 Got something to say to us? Then send us a letter.
Want us to stick around? Donate to The eXiled.
Twitter twerps can follow us at twitter.com/exiledonline