By Mark Ames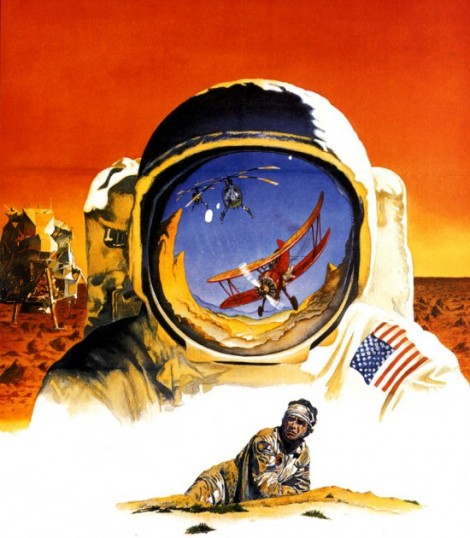 This article was first published in Vice.
If President Obama's SOTU address left you feeling vaguely suicidal but you're not sure why, a quick comparison to the previous Great Depression president's SOTU address might clear it up and help you to your logical conclusion. Here is an excerpt from FDR's 1935 State of the Union speech:
Let us for a moment strip from our simple purpose the confusion that results from a multiplicity of detail and from millions of written and spoken words.

We find our population suffering from old inequalities, little changed by past sporadic remedies. In spite of our efforts and in spite of our talk we have not weeded out the overpriviledged and we have not effectively lifted up the underpriviledged. Both of these manifestations of injustice have retarded happiness. No wise man has any intention of destroying what is known as the "profit motive", because by the profit motive we mean the right by work to earn a decent livelihood for ourselves and our families.

We have, however, a clear mandate from the people, that Americans must forswear that conception of the acquisition of wealth which, through excessive profits, creates undue private power over private affairs and, to our misfortune, over public affairs as well. In building toward this end we do not destroy ambition, nor do we seek to divide our wealth into equal shares on stated occasions. We continue to recognize the greater ability of some to earn more than others. But we do assert that the ambition of the individual to obtain for him and his a proper security, a reasonable leisure, and a decent living throughout life is an ambition to be preferred to the appetite for great wealth and great power.

I recall to your attention my message to the Congress last June in which I said, "Among our objectives I place the security of the men, women, and children of the Nation first." That remains our first and continuing task: and in a very real sense every major legislative enactment of this Congress should be a component part of it.

In defining immediate factors which enter into our quest, I have spoken to the Congress and the people of three great divisions: '

First. The security of a livelihood through the better use of the national resources of the land in which we live.

Second. The security against the major hazards and vicissitudes of life.

Third. The security of decent homes.
With 20-20 hindsight, the lesson is clear: FDR failed to win the future.
Here's what FDR should have done in 1935 if he wanted to be as courageous and audacious as Obama. Rather than drone on and on about the Depression and inequality, FDR should have pretended he'd solved all that and moved on to a Higher Purpose. He could have done that by focusing on the Russian invention of the caterpillar tractor in 1877 by Fyodor Blinov as a defining moment in US history.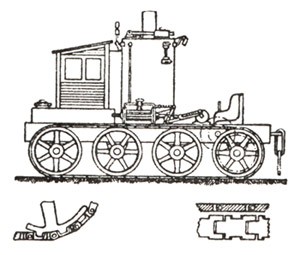 The Blinov Caterpillar Tractor
It's so obvious. In fact, you almost have to wonder if FDR regretted his failure to invoke the Blinov Tractor Moment when he lay on his death bed in 1945:
"Oh Eleanor, if only I'd dropped all the malarkey about unemployment-this and greed-and-inequality- that, and instead called on Americans to think of greater, bigger things—things that don't upset rich people. If only I hadn't been swept up in all that trendy class war stuff and told America, 'This Is Our Blinov Tractor Moment'–if only I'd had the courage and bold audacity to come up with something like that, maybe things would have turned out better, don't you think, Eleanor? But no, I blew it. I blew my chance, Eleanor."
"But Mr. President, you ended the Depression and you've defeated fascism. You created a social safety net and empowered workers and gave rise to a new middle class."
"Yeah, whoop-tee-doo. I guess I should just pat myself on the back for that, right Eleanor? What naive liberals like you still don't get is that it's easy to go around giving hand-outs to bums whenever they give you a song and dance about, 'Oh, help me, oh, I'm a starving parasite and I want to loot Mr. Morgan Jr., because oh, oo, I'm too lazy to have been born into a rich family and too much of a bum to have inherited an investment bank. Oh, oo, oh, I'd rather starve on the streets than make millions manipulating the stock market, because I'm a shirker, oh, pity me, oo, I feel sorry for myself rather than pulling myself up by my bootstraps and wriggling into a rich woman's uterus while she sleps so that I can be born rich, oo, oh no I'm too lazy to do that, oo!' You see what I'm talking about, Eleanor? No, clearly you don't. It takes courage to watch poor unemployed people starving in the streets the way that the free-markets intended them to starve. Actually, you don't watch them starve in the streets, but you do read the statistics reports on all the death and suffering, and you figure out how to profit from it–and that takes courage. Courage–something I clearly lacked. But why am I wasting my time talking about courage to a liberal like you? You don't have a clue about the meaning of the word! None of you do! And then… there's love, Eleanor. Yes, you heard me: love. While bleeding-hearts like you take the easy path of, 'Oh, oo, I feel so sorry for all these millions of suffering poor, oo, we should help them, oo,' you're forgetting to love the ones with millions who make the poor suffer. What about all the bankers and right-wing Republicans who don't love me? Huh, Eleanor? Have you ever stopped to think about them? They're people too you know–well okay, they're not people, they're hagfish, but that's besides the point. You have to look beyond the slime-glands and the two pairs of serrated, comb-shaped teeth–what's that look on your face, Eleanor? Oh I get it: You're prejudiced against hagfish now, is that what you're telling me? Typical liberal hypocrisy, Eleanor. This is exactly what I'm talking about, but try telling this to a liberal, you might as well talk to the wall. Love, Eleanor–that's what I'm trying to talk to you about. You see… what I never told you is that… throughout my entire presidency, I was pained by the right-wing millionaires' refusal to love me and praise me and slap my back and say, 'You know, Franklin's a swell guy!' How did I let that slip away? I'm so lonely, Eleanor. If only I'd told Americans, 'This is your Blinov Tractor Moment'  maybe then things would have turned out better. For the bankers, I mean. The rest would have figured out something for themselves on their own, they're a hearty people. Are you grasping this, Eleanor? No, of course not, because your naive, feeble liberal mind can't grasp the pain of unrequited love that a man—a president–feels for corrupt multimillionaire bankers who don't reciprocate that love. My presidency! My presidency for a banker! Hey, whoa…wait a minute, Eleanor, what are you doing with that pillow? Why are you holding that pillow over my face? Eleanor? Eleanor, I prefer to have my pillow under my neck, not clasped tightly to my face. Eleanor, this is not your Blinov Tractor Moment, do you hear me? It's my Blinov Tractor Moment, not yours…Eleanor…rrrrr…rrr… "
This article was first published in Vice.
Mark Ames is the author of Going Postal, and the co-author with Matt Taibbi of The eXile: Sex, Drugs and Libel in the New Russia (Grove).
Click the cover & buy the book!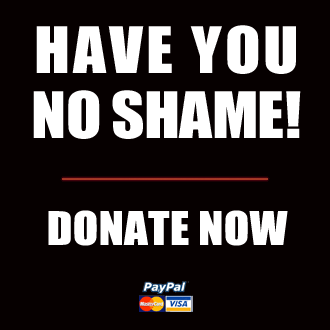 Got something to say to us? Then send us a letter.
Want us to stick around? Donate to The eXiled.
Twitter twerps can follow us at twitter.com/exiledonline