By Yasha Levine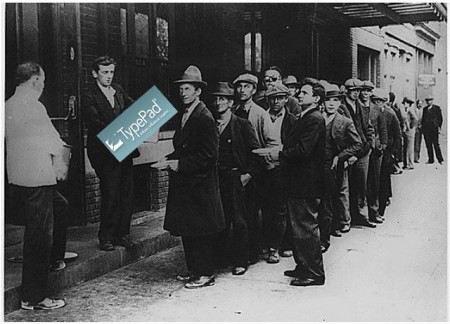 Six Apart, the company behind the popular TypePad blogging platform, just went Marie Antoinette on us all. With all the jobs being cut in the paper industry and increasing numbers of reporters stuck with nothing to do but moan, the company decided to help out. Introducing the "TypePad Journalist Bailout Program": a free TypePad Pro blog account for every unemployed professional journalist!  A media famine is afoot, journalists don't have papers to work for. So…"Let them blog!" For free, of course. All of which helps Six Apart's bottom line…
Here's how they preface it:
Hello, recently-laid-off or fearful-of-layoffs journalist! We're Six Apart (you know us as the nice folks who make Movable Type or TypePad, which maybe you used for blogging at your old newspaper or magazine) and we want to help you.

We're a company founded by bloggers, and we've supported online journalism from the beginning. During a time when so many great journalists are worrried [sic] about losing their jobs, we want to do what we can to help. So we've put together a program to put you on your first steps towards independence.
Right. Financial independence with a personal blog.
You almost have to respect Six Apart's fuck-the-poor offer. After all, blogs are the reason why America's journalists are out of the job. Why not try to help out the people you put out of work with a service that costs $10 a month. Not only will this gracious gesture surely be tax deductible, but it's already getting the company tons of cheap PR, the kind you really can't buy. Thanks for rubbing it in, assholes. And thanks for making money off our poverty. Don't let 'em fuck you, folks. The really poor and destitude should do like The eXiled and go with WordPress, the free, open source alternative.
Read more: america, media famine, typepad, Yasha Levine, Fatwah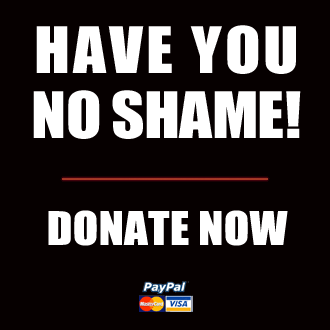 Got something to say to us? Then send us a letter.
Want us to stick around? Donate to The eXiled.
Twitter twerps can follow us at twitter.com/exiledonline