By The eXiled Inquisition Team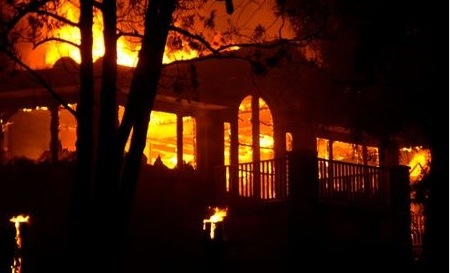 Honorable Mention: Blessed are the wind-blown embers.
Statement of the Grand Inquisitor: Let us start with a fitting quote from yesterday's LA Times article:
A wind-blown ember can be opportunistic, slipping through tiny breaches in the homes.
Opportunistic indeed! These little sparks of red hot justice were busy at work last weekend, crawling into vents, falling between cracks and carrying the mission from house to house, palm tree to palm tree. In a matter of days, 1,000 homes burned down in half a dozen different fires spread around Southern California. All weekend long, ash fell out of the sky and a cloud of smoke blocked out the sun, casting the whole of Southern California in the crimson red hues of Armageddon.
But not all fires are created equal. So let us turn to Montecito. Almost 250 houses burned to the ground just in this small woodsy canyon suburb of Santa Barbara. That's approximately 1 out of every 20 houses, if these mansion monstrosities can be called that. See, Montecito is America's seventh richest zip code.  It's populated exclusively by the Hollywood elite and almost 100% white. There is some color, though.  Half of a percentile worth. But that's only because Oprah and her entourage call this burb their home. For comparison, Santa Barbara has a 30% Hispanic population. Montecito has 4%. The vast size superiority of Montecito's estates puts Hollywood or Bel-Air mansions to shame. Its 10,000 residents live in huge multi-acre English country-style homes and post-modern monstrosities that hang off cliffs. The place is so ridiculously expensive that Montecito's own firefighters are forced live in nearby counties. When you're called in on your day off for an emergency firefight, a four hour commute doesn't help much, does it? Montecito got what it deserved.
Exactly a year ago, as whole neighborhoods in Malibu were being turned into charcoal and ash, Brecher gleefully remarked that fire is the most effective, yet most underused weapon in the world. But we see it as more than that. It's also great fun. Watching Montecito burn on TV could have only been more pleasing if we started the fire ourselves. You see, these fires are the only way we have to see the rich really squirm. And Montecito is inhabited by the richest and vilest of them all: Oprah Winfrey, Ellen DeGeneres, Dennis Miller, Kevin Costner and Steven Spielberg, just to name a few. Rob Lowe lives there, too. He described it as being "just like Armageddon." Oprah started believing in god and prayed for safety.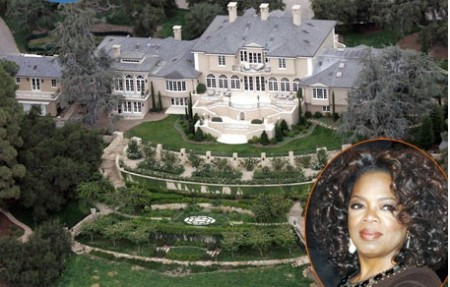 Not only are Montecito's residents vain and shallow, they are also rabidly greedy. As thousands were fleeing their homes, police were on hand to patrol the vacant inferno. You know, just in case some stranger would think to rescue the doomed valuables inside. The huge mansions were so well guarded that looters couldn't do their jobs. If the owners weren't going to save their belongings from the fire, no one could. What could be more disgusting? And these are the same people that invested heavily in Obama's Change platform. Now it seems that the president elect is trying to get people  to donate money to help these assholes out. Coincidence? No. There are no coincidences in this world. Save your money folks. There can be no change until the Montecitos of this world cease to exist.
Let us repeat: wind-blown embers are like little sparks of red hot cosmic justice. We hope they rain down continuously until everything is burned.
Statement of the Defense: You are too simplistic. The fires are a beautiful spectacle, but they are only a simulacra of the reckoning you seek. The game is rigged. The victims are not the insured rich. They are the nannies, gardeners and servants that haunt Montecito's mansions. It is they who will suffer from lack of lawns to mow and houses to clean. How will they feed their families?
Inquisitor: We care not. The residents of Montecito are pigs. To know they felt fear and mortality, even for a second, is good enough for us. The innocent be damned.
Verdict: Fire is brutal, torturous purity. We are all for it. We see the ash that settled on Los Angeles this weekend as early snow in the fiery blizzard that needs to come.
Read more: fires, los angeles, montecito, rich, The eXiled Inquisition Team, The Daily Inquisition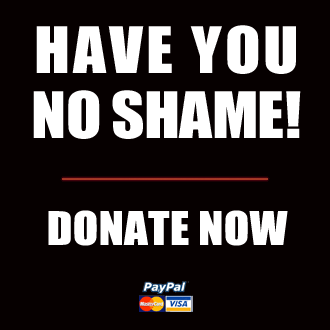 Got something to say to us? Then send us a letter.
Want us to stick around? Donate to The eXiled.
Twitter twerps can follow us at twitter.com/exiledonline