By Gary Brecher
The other reason we're supposed to be scared is: the Nukes. Oh no, nukes! Like everybody's supposed to faint the moment nukes get mentioned. People act like the moment somebody's got one nuke, they've "got nukes." It doesn't work that way. They're not guppies — they don't breed on their own. You have to build a stockpile one at a time. And you have to use them. Until then, they're museum pieces. The Pakistanis only have about 20. Suppose they use 'em all, and every one kills 500,000 Indians. Let's do the math. The Indians lose… 10 million people-hey, that's one percent of their population. One percent! Whoop-tee-doo! Stalin fed a quarter of the Soviet population to the Nazi meat grinder, and look what he got: half the world was his! Surely Kashmir and Januu are worth a measly one percent?!
India has about 200 nukes, so they could wipe out Pakistan. Over. "Land of the Pure" becomes "Land Where There is No Land, Just Smoked Glass." But they won't, because they're too chickenshit. And Pakistan won't nuke them, because it wouldn't do anything except maybe finally piss the Indians off enough to act.
So nothing's going to happen. It's just another big media fake, like skinheads and Y2K. It's teasers like these that make life in Fresno a daily hell.
If the Indians were going to do something, they would've done it when the Pakistani/Kashmiri terrorists attacked the Indian parliament a few months ago. Bodies everywhere, RPGs blasting the government HQ — and all the Indians did was screech that their patience was "almost" running out. Or a few weeks ago when they attacked the Indian army barracks…and slaughtered a few dozen women and children as they pulled up in a bus. Again, the Indian patience was "almost" at an end. And that's all they'll ever say: they're "almost" ready to fight.
As a former elementary-school bully (turned high school punching bag), I'll tell you a little secret: there is no "almost" in a fight. When you're fighting somebody who "almost" hits people, you can relax. He won't do shit.
I wish I had better news. I wish I could tell you there was a chance of a war worth watching down in that hellhole subcontinent. But there isn't. They'll probably wipe each other out someday, but till then it's just going to be dead cows and villagers, and dumb generals in secondhand British uniforms talking big for the camera with their little moustaches going up and down, up and down.
This article was first published on May 29, 2002.
Gary Brecher is the author of the War Nerd. Send your comments to brecher@exiledonline.com.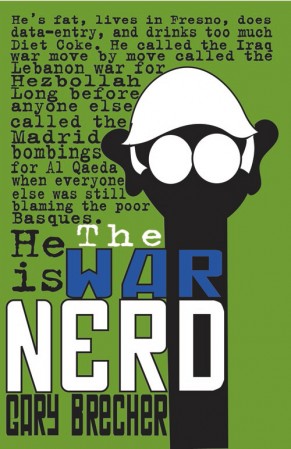 Click the cover, buy the book!
Read more: india, Pakistan, war, Gary Brecher, eXile Classic, The War Nerd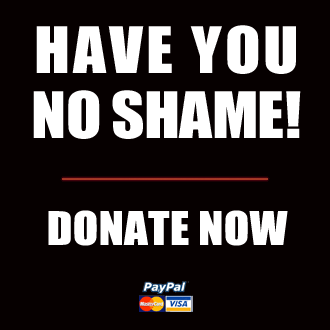 Got something to say to us? Then send us a letter.
Want us to stick around? Donate to The eXiled.
Twitter twerps can follow us at twitter.com/exiledonline