By Eileen Jones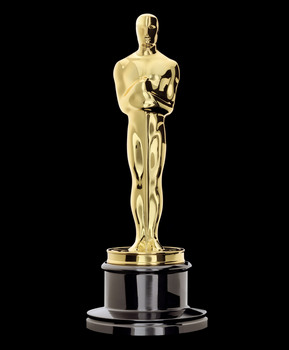 This will necessarily be a short article.
The Academy Awards are so great because they keep us in touch with the ratty old values of our forefathers and foremothers. We no longer know how to churn butter, or why it's improper to wear white after Labor Day, but we can still bond with our grandparents over our terrible taste in Cinematic Art.
You can watch the awards ceremony on February 22nd with your great-grandma and, if she's still alive, chances are she'll feel pretty comfortable with the whole familiar experience.
For one thing, the ceremony still looks a lot like the old variety show format, which has its roots in vaudeville, and that was once great-grandma's idea of a hot time. Musical acts, solemn flag-waving recitals, a host or emcee doing intros and telling lame jokes. No plate-spinners or dog acts, though. It seems a shame they didn't keep those going—we agree with great-grandma about that.
As for the awards themselves, great-grandma could probably win the Oscar pool. She'd look over the nominees and say, let's see, there must be a high-minded biopic here about a dead or damaged do-gooder or a beloved entertainer or a prominent historical figure. Bet on the actor playing the lead to win. This time around it's Sean Penn as Harvey Milk, but a few years back it was Helen Mirren winning as Queen Elizabeth II and Jamie Foxx winning as Ray Charles and Julia Roberts winning as Erin Brockovich. Jump back seventy-odd years to 1938 and it was Spencer Tracy as Father Flanagan, the founder of Boys Town for disadvantaged youth. Back in '36 it was Paul Muni as Louis Pasteur and back in '33 it was Charles Laughton as Henry VIII and back in '30 it was George Arliss as Disraeli and back in…well, you can't go back much further, they only started giving out awards in 1928.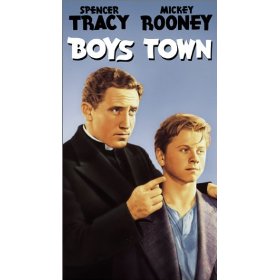 You follow me? We're in kind of a rut here. But that's good, because it's only by getting into a rut and staying there that you affirm your cultural values. So here in America we're planning on giving Academy Awards to high-minded biopics till we rot.
Which is not to say we neglect our big-budget spectacles. No, across the generations we've made sure our Best Picture award-winners are among the fattest, frilliest, most special-effect-stuffed monstrosities ever made. Ultimately we realize that most of them are unwatchable—from The Great Ziegfeld to The Greatest Show on Earth to Titanic—but keep in mind it's our triumphant cultural heritage we're really celebrating. After all, what was it that allowed Hollywood to dominate those loser film industries overseas if not humongous production budgets no other nation could match, especially after World War I laid waste to Europe?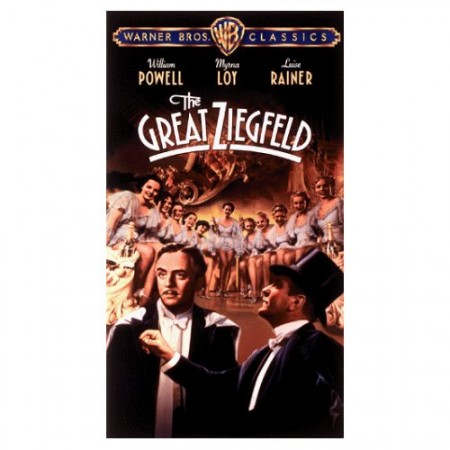 This year our leading candidates for Best Picture and future-unwatchability are Slumdog Millionaire and The Curious Case of Benjamin Button. They're both pretty grotesque, but the word is people consider Slumdog the more spewingly sentimental of the two. Great-grandma says it's a shoo-in.
Another way the Oscar jamboree ensures that we, the people, bond over our shared cultural treasures is by showcasing movies based on critically pre-approved source material—Pulitzer Prize-winning books, that sort of thing. We may not read the novels that get put into the canon or taught in the classroom or blessed by Oprah, but by God we watch the movie adaptations when they're up for Oscars. And the same goes for respected Broadway plays. Most of us have no use for "legitimate" theater anymore, but we're willing to sit through the film versions of plays (or the play versions of films).
So when producers and studio types are wondering which films to plug for possible Oscars, it's easy to get the ball rolling by checking the source material. John Patrick Shanley won the Pulitzer for his play Doubt. The Curious Case of Benjamin Button is based on a short story by F. Scott Fitzgerald. Revolutionary Road is adapted from the Richard Yates' novel that literary types consider a neglected masterpiece. The Reader derives from a prestigious novel by some German professor and Oprah picked it for her book club and it's about the Holocaust, which seals the deal.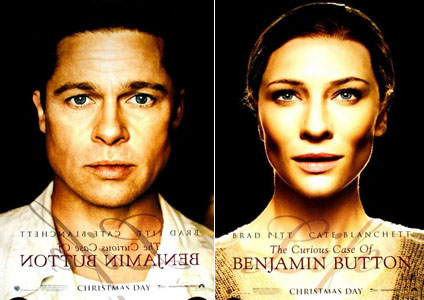 It's so handy for Academy members to know what's already been deemed worthy by experts in the older "museum" arts. Takes all the guesswork out of the voting process.
And that's important if our great-grandmothers are going to continue enjoying the Oscars along with us. An occasional odd or daring nominee is all right, like a comedy performance—that's what the Best Supporting Actor slot is for. However, when it comes to the big awards, well—we know not what course others may take when handing out film prizes. But as for us, give us earnest pomp or give us death!
Read more: Academy Awards, biopic, Doubt, film, film review, Harvey Milk, Hollywood, Oscars, Revolutionary Road, Slumdog Millionaire, The Curious Case of Benjamin Button, The Reader, Eileen Jones, Entertainment, movies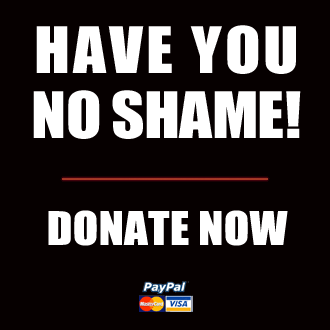 Got something to say to us? Then send us a letter.
Want us to stick around? Donate to The eXiled.
Twitter twerps can follow us at twitter.com/exiledonline