By Team eXiled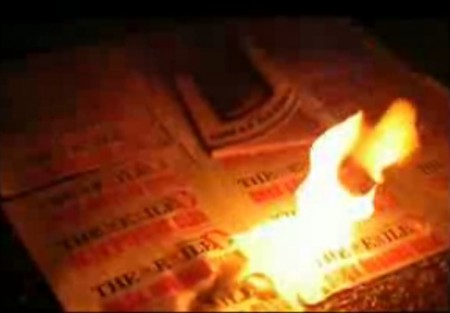 Any list of books that need burning should start with Gatsby, or as it should be known, the Tragic Story of Tracey Flick, by Tracey Flick. The great film Election is actually the prequel to Gatsby, and like many a prequel it is far wiser than the hit sequel in portraying the real nature of rags-to-riches protagonists like the "eponymous" (that word is required for all American book reviews) Gatsby: shrill, driven, rote-minded drama queens.
If Gatsby proves anything at all, it proves what we at eXiled have always known but have been too kindly to say outright: East Coast people are a little…slow. Like a couple of centuries. Gatsby is a story by and for sentimental, old-fashioned suckers who actually worry about whether their cottage in West Egg is quite as colonial and wisterial as those cottages over in East Egg, where the families are considerably older. The terrible, terrible gulf between the rich and the very rich, between lushes in lakeside cottages and dumber, louder lushes in bigger, uglier mansions, drives a thriller plotline featuring adultery, drinking, long lingering gazes across party lawns, drinking, horrifying though mercifully brief trips through the chamber of horrors aka the suburbs where merely prosperous people live, drinking, evil Jews, more lingering gazes and maundering over the teeny tiny gradations of social rank among a group of people we have trouble believing ever existed, and can assure our eastern cousins have never mattered west of Yonkers or after 1642.
The only real sorrow about this novel is that in his last years on earth, the great Hunter S. Thompson finally dared to say that Fear and Loathing in Las Vegas was "as good as Gatsby," which is like saying that a line of pure crystal meth on a pristine mirror is "as good as" the dregs of last century's martini. Burn, stale martini of Levittown sophomores, burn!
Read more: book burning, great gatsby, Team eXiled, Book Burning Club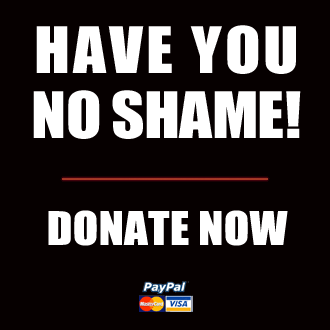 Got something to say to us? Then send us a letter.
Want us to stick around? Donate to The eXiled.
Twitter twerps can follow us at twitter.com/exiledonline