By Gary Brecher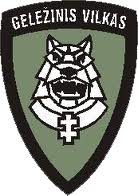 Years ago I got an angry email from somebody claiming to be in one of the Baltic militaries. Whoever he was, he wrote in grammatically perfect English so he just had to be from Northern Europe. We can't talk English so good as what them Germans and Swedes can, not nohow. I don't know whether he really was a military man, but he seemed to know what he was talking about.
He was mad at the way the three Baltic countries, Estonia, Latvia, and Lithuania, were being pushed by NATO to turn their militaries into "boutique armies." He wanted me to write about the way NATO was forcing all three small countries to turn their armed forces into specialized units that would be useless for defending the homeland.
I checked it out and it was clear that NATO was putting pressure on the Baltic countries to take on specialized, non-combat roles in the alliance. The NATO plan for the Baltics was for Latvia to specialize in NBC (Nuclear/Biological/Chemical) decontamination, Lithuania to focus on military medical care, and Estonia to do minesweeping and bomb detection. The official argument pushing all this specialization was that the last thing NATO needs is a "toy army" with its own separate air force of a half-dozen planes, navy with two or three ships, and army with one tank unit. The idea is that in an alliance composed of a few huge countries, several middle-sized powers and a dozen-odd tiny ethnic enclaves, the best thing the little ethnic enclaves could do for the group is take on some of the more technical jobs and leave combat to the big boys.
If you're sitting at a NATO desk in Brussels or trying to line up your forces in the Pentagon, that makes perfect sense. If you're hunched nervously at the edge of the Baltic Sea, with Mother Russia holding huge military exercises a few miles inland, it's not such a cheering concept. If the three Baltic countries let their armies get turned into auxiliary units for NATO, basically give up any notion of defending their home countries, they're putting absolute trust in a squabbling, slow, bureaucratic mess.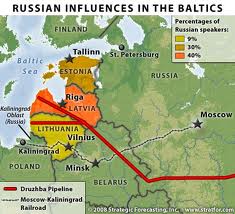 Baltic Map: You see the problem.
And organizations have long memories. NATO can't help remembering that the Baltic countries used to be part of the USSR, so losing them wouldn't even disturb the orginal NATO map. Would NATO go to war with Russia for Estonia, a country of 1.3 million people? It might, but if you're in Estonia, you can't help remembering how pundits in London and Paris around 1938 wrote columns titled "Do You Want to Die for Danzig?" Danzig being the port hub of the Polish Corridor, another patch of Baltic real estate that's vanished with the come and go that just won't stop happening in that part of the world.
That kind of paranoia—I mean, the sensible kind—would lead you to keep your little "toy armies," on the theory that even a toy army might have some deterrent power by running the budget of a Russian re-invasion of the Baltics up too high for the Kremlin accounting department to sign off on. Of course, NATO's counter would be, "Come on, Estonia's tiny army is going to stop the Russians? Look what happened to Georgia! They were supposed to be one of the toughter little toy armies, a real little terrier of an army, but they crumpled when the Russians went into Ossetia."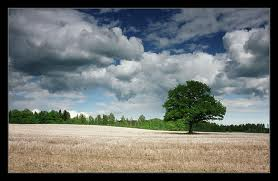 Baltic landscape: Perfect tank country
But I'm not so convinced by that argument. It was true circa 1945, when every surviving army in Europe was using all its power non-stop. If there's one thing you can say about military power since 1945, it's that you never see that kind of all-out warfare. Not since Nagasaki. Nukes are the classic example: not one fired in anger, as they say, since Nagasaki. So the fact that the Russian army could roll through the Baltics any time it wanted to doesn't mean that they will, or are even thinking about it. Any capacity for resistance matters now, when countries budget their use of force like diabetics counting glucose.
In the end, two of the Baltic countries went along with NATO's plans. Latvia agreed to specialize in NBC counterwarfare and Estonia accepted the job as NATO's minesweepers and bomb detectors. I'm not surprised Estonia went for that; Estonia's always been a pretty nice, peaceable place from what I've read, and it's so damn tiny that they don't have much choice but to trust in NATO. Latvia's more of a surprise. There was a Latvian family in our neighborhood named Kanasevics, I think that's the way they spelled it, and every summer the kids went off to Latvian Camp to get indoctrinated in the glory of being Latvian and their sacred duty to free the homeland from the filthy communist Russkies. Judging by them, I always thought Latvians were nationalist maniacs, but maybe that was just the ones who immigrated to California. You get that sometimes: It's the tribe members who emigrate who raise their kids to be 300% ethnic diehards, whereas the people still actually living in the homeland are more interested in having a decent life and getting a better car.
The one country that didn't settle was Lithuania. I honestly don't know if they made the right decision, but I can't help thinking, Good fer them! Lithuania was all slotted in by NATO planners to be their military-medicine specialists—another nice clean non-combat role. But the Lithuanian Army, from what I hear, just wasn't having it. The proudest unit in their armed forces is the Iron Wolf Motorized Brigade.
By all accounts it's a quality unit, tough and mobile. Each battalion in the Brigade is named after one of those medieval Lithuanian princes with the totally unpronounceable names, like the King Mindaugas Battalion.
I do have one piece of advice for the King Mindaugas Battalion, though: Fix the English translation of your Battalion motto, "OH LORD HELP US – IT IS THE HONOUR AND FREEDOM OF THE HOMELAND WE DEFEND!" I know you guys speak more grammatical English than I do, but I got what you might call the native's ear for tone here, and take it from me, "Oh Lord help us!" is not the best war cry you could come up with, especially if you follow it up with "It is the honor and freedom of the homeland we defend." That sorta makes people think it's crazy to hope for victory when it's that damn homeland you're fighting for. That might be true when your neighbor is Russia and the homeland consists of totally flat plains just made to order for a tank-rich invader, but you don't have to go advertising it. Military slogans are no time to be honest anyway. If they were, most of the countries in the world would have to get "Who are we kidding?" translated into the national language and embroidered on the flag.
The name, by the way, comes from a really cool legend, one of those legends you get where the tribal boss has a dream with a magical animal that tells him where to build their new home:

Grand Duke, Gediminas, was on a hunting trip in the forests of Šventaragis valley around the mouth of the River Vilnia. When night fell, the party, feeling tired after a long and successful hunt, decided to set up camp and spend the night there. While he was asleep, Gediminas had an unusual dream in which he saw an iron wolf at the top of the mountain where he had killed an European bison that day. The iron wolf was standing on the top of a hill with its head raised proudly towards the moon, howling as loud as a hundred wolves. Awakened by the rays of the rising sun, the Duke remembered his strange dream and consulted the pagan priest Lizdeika about it. The latter interpreted the dream as follows: 'Let that happen to the Ruler and the Lithuanian State what was fated to happen!' He told the Duke that the dream was a direction to found a city among these hills. The howling of the wolf, explained the priest, represented the fame of the future city: that city will be the capital of Lithuanian lands, and its reputation would spread far and wide, as far as the howling of the mysterious wolf…' So the Grand Duke of Lithuania, obeying the will of gods, immediately started to build the future capital, and took it the name – Vilnius – from the stream of the rapid Vilnia.
This Grand Duke Gediminas lived in the late 1200s, but he's still consulting a pagan priest. That's pretty cool too, and reminded me that it took an outright crusade, a full-on invasion of Christians in armor, proto-SS guys like the Swordbrothers and Teutonic Knights, to convince the Lithuanians that the Prince of Peace was the way to go, if you wanted to continue breathing. But the Crusades against the Lithuanians just plain failed, and the Lithuanians finally turned Catholic on their own. The Iron Wolves from the west couldn't make them kneel.
They're a strange breed, Lithuanians. I didn't know much about them until I was checking this stuff out, and it blew me away to read that their language is about as close to ancient Sanskrit as you can get now. Who's the Aryan now, Adolf?
It's not easy coming up with a plausible military organization for three tiny countries on Russia's Western border. All I know is that military history is a series of nasty surprises, and it might be a good idea to have a decent-sized, flexible land force whose primary mission is homeland defense. It's hard getting the brass to see that, though, and not just in the Baltics. I still remember how annoyed the USAF was, after 9/ll, when people insisted it start patrolling US airspace. They all but said, "That's not our job!"
I just can't help thinking that by turning Estonia's and Latvia's armed forces into specialty boutiques, NATO just neutralized two armies for the price of a promise. That's a good deal in any era. And Lithuania made a good deal by making a counter-offer to NATO that amounted to saying, "How about this: We keep our core professional infantry unit just like it is?"
There's no simple answer to this one. If you want to see a very good discussion between a western historian and a bunch of angry Baltic soldiers over how these three countries should think about home defense, check out this website.
They know a lot more about it than I do, and they don't sound too sure themselves. Well, that's one hard lesson of military history: Who said there's always a good answer? Plenty of times the answer is, "Whatever you do, you'll be exterminated." Ask the Old Prussians from up in that neighborhood. They're so gone nobody even knows how they talked. And the new Prussians, THE Prussians, who replaced them? Wiped Off the Map.
Read more: baltics, estonia, latvia, Lithuania, prussia, Russia, Gary Brecher, The War Nerd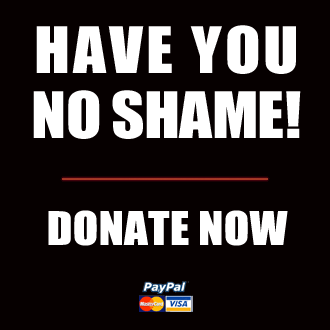 Got something to say to us? Then send us a letter.
Want us to stick around? Donate to The eXiled.
Twitter twerps can follow us at twitter.com/exiledonline