By Yasha Levine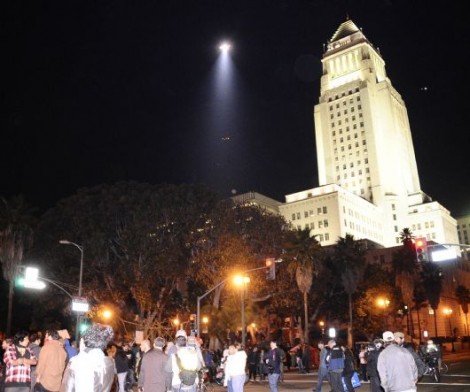 When I worked in Russia, there were two sets of laws–one for Kremlin favorites and oligarchs, who never worried about paying for their crimes; and laws for everyone else, who paid no matter what. Here, it's starting to get even worse than in Russia: Not only has there not been a single banker arrested since they destroyed the entire economy and looted trillions (while at the same time a mother who fudges her address to get her child in a better school district gets jail time), but even worse than that, judges think it's more important to punish peaceful protesters with obscene bail demands than to isolate a serial child-rapist, who was let out without having to post a single penny.
Last week, as I reported, the LAPD arrested and detained nearly 300 peaceful protesters during the paramilitary eviction raid on Occupy LA. Charged with minor, non-violent misdemeanor offenses ("failing to disperse"), the majority of those arrested were nonetheless forced to spend three full nights in jail. The reason they spent so much time (I was there for two nights) behind bars? They could not afford the bizarrely punitive $5,000 to $10,000 bail set by the City of Los Angeles, which had jacked up the bail amount in order to punish and keep Occupy LA protesters in jail–a potentially illegal practice, according to the National Lawyers Guild.
Now compare the bail set on peaceful Occupy LA protesters to the "bail" not required and not posted by accused serial child rapist Jerry Sandusky: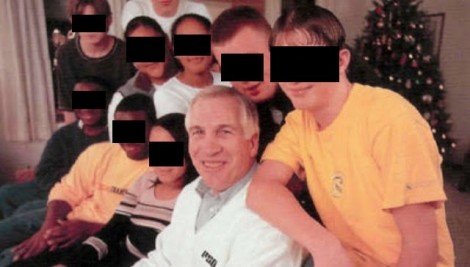 Last month, a grand jury indicted Sandusky on 40 counts of sexual abuse against eight young boys (more victims have come forward since the initial indictment) spanning over two decades. Most of the charges involve brutal physical and sexual violence against children, including the charge that Sandusky anally raped a 10-year-old boy in the Penn State shower room. It's fair to say that Sandusky poses a serious threat to children, particularly after his bizarre inability to fake to reporters that he's not lusting after young boys every waking second. Hell, Sandusky even lives next door to an elementary school. And yet, this alleged serial rapist got to walk free without having to pay a dime in bail money.
Here's what The AP wrote on November 23:
Sandusky was released after his Nov. 5 arrest on $100,000 unsecured bail, meaning he didn't have to post any collateral to be freed.

His attorney, Joe Amendola, told ABC's "Good Morning America" on Tuesday that he was worried there may soon be new criminal allegations against his client.

"My concern is, if they bring new charges based upon new people coming forward, that bail's going to be set and he's going to wind up in jail," said Amendola, who has not returned multiple phone messages from The Associated Press seeking comment.
So there you have it. On one side, you have a bunch of people exercising their constitutional rights to peaceful assembly and free speech, protesting against the financial oligarchy that's transforming America into an unrecognizable medieval version of itself….
On the other side, you have a serial child rapist who happens to be popular with a Penn State football coach and who's allowed to walk free without having to post a single red cent even as he faces multiple felony counts—including seven counts of involuntary deviant sexual intercourse, one count of aggravated indecent assault and eight counts of unlawful contact with a minor.
That's justice, oligarchy-style.
Want to know more? Read Yasha Levine's account of LAPD's appalling treatment of detained Occupy LA protesters.
Yasha Levine is an editor of The eXiled. You can reach him at levine [at] exiledonline.com.
Read more: arrest, constitutional right, free speech, Jerry Sandusky, justice, occupy la, oligarchy, peaceful assembly, rape, yasha levine, Yasha Levine, Class War For Idiots, Occupy Wall Street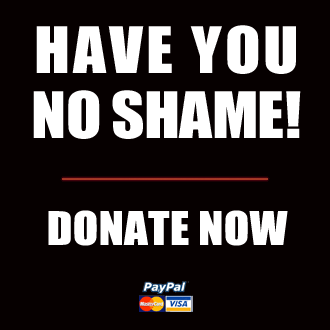 Got something to say to us? Then send us a letter.
Want us to stick around? Donate to The eXiled.
Twitter twerps can follow us at twitter.com/exiledonline