By Mark Ames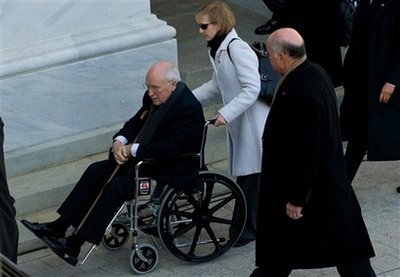 If you've lived in Russia, you know that just before anyone big gets charged with corruption or other high crimes, they always have a way of suffering conveniently-timed heart attacks and winding up in the hospital before the heat arrives and drags him away for some good ol' fashioned "justice," Putin-style. We do it here in America as well–it's an old Mafia lawyer's trick that Scorsese brought to the screen in that grand finale in Casino. That's when Remo Gaggi and the other Vegas crime bosses take a break from their trial, pull off their oxygen masks, and hold a vote on whether or not to ice everyone who knows too much.
Every boss seems willing to trust the non-made partners, but sweet ol' granpa Remo overrules them, shrugging, "Why take a chance?" And the next thing you know, there's blood spattering all over the screen and Joe Pesci is getting baseball batted in a corn field. So when you see Cheney in his wheelchair at the inauguration, just as some Democrats are timidly considering bringing charges against him, you know that it's only a matter of time before "House of the Rising Sun" starts to play, Gonzalez goes down in a light plane crash, Kathleen Harris and Ken Blackwell wind up in an alligator's stomach, Chalabi is found with holes drilled into his skull, and Bush's suffocated face is discovered buried beneath a three-foot-high pile of pure Bolivian coke, Sharon-Stone-like. Cheney's wheelchair trick has "why take a chance?" written all over it.
***
Read more: Casino, Cheney, Mark Ames, eXiled Alert!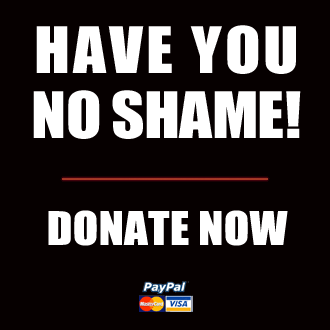 Got something to say to us? Then send us a letter.
Want us to stick around? Donate to The eXiled.
Twitter twerps can follow us at twitter.com/exiledonline