By Ramon Glazov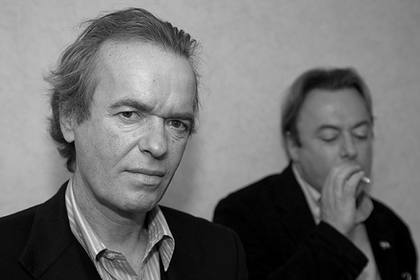 "C'mon cancer, I dare you to knock this sneer off my face."
Since writing my last piece on Hitchens ("How Christopher Hitchens Robbed Hunter S. Thompson's Grave"), I've finally found a widow smart enough to give Blitcons a massive up-yours. At around the same time Hitchens' character assassination of Gore Vidal hit American newsstands, retired BBC news anchor Anna Ford wrote a letter to The Guardian accusing him and Amis of smoking over the hospital bed of her dying husband, Mark Boxer.
According to Ford, not only did the two Blitcons fill his room with enough carbon monoxide to de-chav an entire council estate, but they "exhausted" the poor moribund by overstaying their welcome. Their visit, apparently, was "not borne just of affection" but also to kill time before their next flight left at Heathrow.
Hitchens' response is an unintentionally funny piece of bathos. Not even for his "beloved Mark" will he bow to the knavish vituperation of plain and respectful English:
I did indeed accompany Martin Amis on one of the (several) bedside visits he made during Mark Boxer's last illness, and can be quite certain that he abstained from smoking (Letters, 20 February). Conceivably it was I who was the offender, though even in 1988 that could not possibly have been without permission. The same goes for the mean innuendo that any welcome was outstayed (which is in itself incompatible with the hurtful allegation of a swift and heartless "drop-by"): there were persons attending who would have anticipated and cut short any such thing. These lazy but suggestive errors to one side, it is both ungenerous and untrue to doubt, let alone to deny, that the least lachrymose of my friends was more than once overcome with grief at Mark's early death. He told me that after his final call – which was just before he left for America and when Mark had whispered "goodbye" to him – he sat in his car unable to drive away for weeping. (His departure for Heathrow, if it matters, was on the following day.) We both shed further tears when our beloved Mark died not long afterwards.
Hitchens has a rare gift: being so loathsome that, even if his version of events were completely true, you'd still wish his cancer would evolve into a human form of Devil facial tumour disease. "Unable to drive away for weeping"? I've said it before and I'll say it again: when someone mourns a "friend" with writing as purple as a dish of HeLa cells, they're talentless at best and at worst, sociopathic. You'll notice Hitchens doesn't even own up to being the smoker. He's "quite certain" it wasn't Amis, but as for himself, it's only a maybe.

Hitchens mugs another original talent
Of course, it's perfect justice that he'd die from smoking. Cigarettes, after prose, were always the other great Blitcon pretension. The poses that Hitchens and Amis strike while drawing back are a natural extension of their prose style, lots of fake hustle wrapped around a squishy Etonian centre. As the picture above shows, Hitchens can't even light up without plagiarising Serge Gainsbourg.
Read more: cancer, Christopher Hitchens, cigarettes, martin amis, Ramon Glazov, Books, Fatwah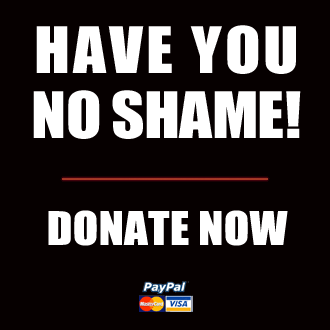 Got something to say to us? Then send us a letter.
Want us to stick around? Donate to The eXiled.
Twitter twerps can follow us at twitter.com/exiledonline