By Yasha Levine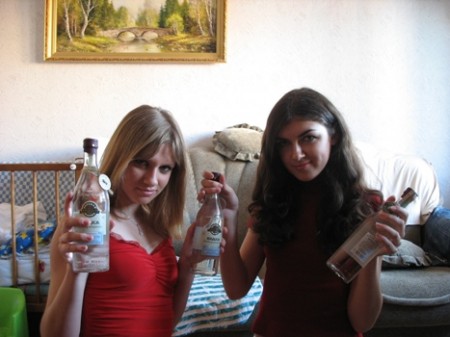 While the whole world has been focusing on Prime Minister Putin's brutal slaughter of the Russian economy, a whole slew of other lesser, but oh so much more graphic, crimes have crept by undetected. We're here to put a stop to that. The launch of EXILED ONLINE has put the gore sleuths of the infamous Death Porn Bureau back in business. Oh, gone are the good ol' days. We're not as well staffed as we once were and can't have our coffee brought to us by one of our lovely DP girls. In fact, I'm the only one left. I won't have time to cover all DP happenings that cross my desk, but it doesn't mean I won't try.
For this historic relaunch, we're going with a DP classic that never gets old: the good ol' vodka-fueled murder spree. And in these hot and humid summer months, there's a lot of them to go around. As every seasoned DP hand knows, mixing 100-degree weather with 100-proof spirits makes for one hell of a bloody masha cocktail.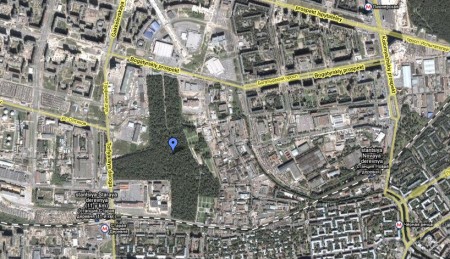 Click map to see the scene of the crime from space!
This week's gore fest comes out of St. Petersburg, Russia's northern capital, and involves 33-year-old male (the police have not yet released his identity, so we'll call him Dima). Dima was a real Dostoevsky type of character. He was unemployed, had a depressive streak in him and was prone to regular bouts of the zapoi. On April 7, 2008, Dima visited his family's grave in a cemetery on the northern edge of town for a mid-day grief drink and ran into a like-minded soul who was doing the same. The two men put their bottles of vodka into one pot and sealed their budding friendship with a few rounds of toasts. The merriment, like always, didn't last long and the friendship quickly de-evolved into a raging argument. The details are hazy, but our experience tells us it had something to do with the fact that they ran out of drink. Or maybe Dima's new buddy refused to throw down for another bottle of vodka. Who knows. But whatever it was, Dima found it necessary to render the other man unconscious, probably with one of the empty vodka bottles he had at hand, and then strangle him. Funny thing is, Dima used the guy's own shirt to do the deed. Makes you wonder if they were doing a bit more than just drinking, especially given that the man's lifeless body was found totally naked. Dima fed the scene, but he didn't panic, remembering to grab his victim's mobile phone as well as the 100 rubles he found in his pocket.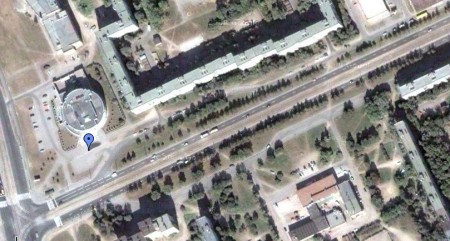 Kill #2
Dima's second kill came in late May, almost two months after the first one. As he was walking through a WWII monument to the people who died during the blockade of Leningrad, taking swigs from a bottle of vodka, Dima noticed a drunkard lying passed-out in one of its dark corners. It was nighttime and no one was around; it was the perfect opportunity for a quick robbery. But in the land of DP, things rarely work out the way you want them to. You probably guessed that the drunk had the misfortune to wake up just as Dima was rifling through his pockets. Naturally, the man attempted to resist, but Dima would have none of it. Picking up his bottle, he bashed the drunk on the head until he was knocked unconscious and then proceeded to strangle him with his bare hands. According to the police, Dima made away with a cellphone and 300 rubles in cash. (How the police were able to establish the exact amount escapes us.)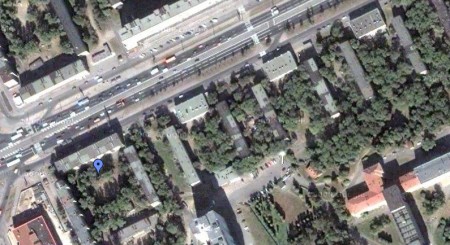 Kill #3
It seems that Dima started to enjoy his new-found method of conflict resolution, because his third kill had all the trappings of premeditation. His live-in girlfriend had just gotten into a fight with her friend over money and Dima, being the strong masculine type that he is, decided to defend his woman's honor. On June 2, he invited his chick's friend over for a talk and drink behind a huge transformer in the woman's heavily wooded yard. They had a few rounds and then a few more, but the vodka peace offering didn't seem to influence her any and even gave her the courage to dole out some backtalk. Dima didn't like that one bit. He flew off the handle and beat her on the face until she became unconscious. Making sure no one was watching, he took out a belt from the woman's raincoat and strangled her with it. (He was a budding sociopath and was still working on his kill "signature": strangling victims with their own clothing.) He then ripped off her gold chain and calmly walked up the street to his own pad for dinner.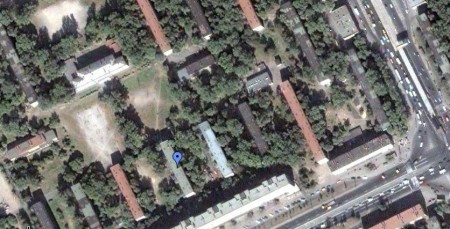 Kill #4
It's not clear if Dima's 44-year-old girlfriend knew about her friend's untimely death, but we'd wager she did and was damn proud of her hubby for standing up for her, too. She was so proud, in fact, that she decided to get pregnant. Almost two months later, on July 22, after serving Dima a meal—maybe some hot kotletas and a cool bottle of vodka straight from the freezer—she triumphantly announced that she was going to have his baby. But Dima didn't take it as well as she expected. He accused her of being a no-good cheating whore and then grabbed a kitchen knife—the DP weapon of choice—and repeatedly stabbed her in the breasts and neck. He then grabbed all the valuables he could lay his hands on and split. When the police caught up with him a week later, Dima justified the murder by saying he couldn't have been the father. It appeared that all the heat and booze had made the poor chap impotent.
Read more: crime, death porn, Russia, Yasha Levine, Russia Babylon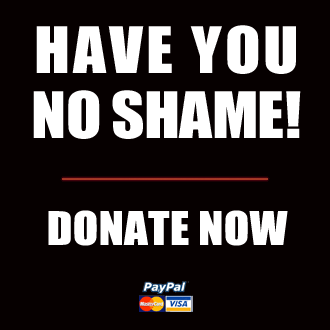 Got something to say to us? Then send us a letter.
Want us to stick around? Donate to The eXiled.
Twitter twerps can follow us at twitter.com/exiledonline