By Yasha Levine & Alexander Zaitchik
"Last month a guy got stabbed to death by another guy that wanted to take his car for a joy ride." — Oleg Masgalin, 20, unemployed Lyovikha resident
In 2002, he struck out on his own. Chudinov borrowed some money and bought a couple of large apartments in downtown Nizhny Tagil, a rundown area of nondescript Soviet housing blocs and small generic shops. According to Kustovsky's confession and reports from Rinat Nizamov, the journalist who broke the story for Russia's Komsomolskaya Pravda, Chudinov told his buddies to find girls; he'd take care of the rest. Mark Kustovsky, aka Stas, was his best man. Chudinov hired muscle to guard to keep them in constant fear and guard them around the clock. When a girl lost interest in her job, he would personally apply the necessary pressure. If she continued to resist, she ended up in the forest.
For five years this went on. But more than 1,000 people disappear from Nizhny every year, many of them teenage girls, and Chudinov's victims blended in with the rest. Familiar statistics like the rest. Where they went, nobody knew.
* * * *
A week after Irina Kuzmin's disappearance, Kustovsky put in one last call to the Kuzmin household. Still calling himself Stas, he asked for Irina as if he did not know she was missing. But Marina suspected him immediately. After all, he had taken her sister on a date to the bowling alley the night she didn't return home. But Kustovsky was so confident, he even agreed to accompany Marina and her older sister Olga to the police station. Kustovsky showed up in a good mood in his blue Adidas tracksuit. The cops didn't know him, but they made small talk and joked with the alleged kidnapper.
"It was obvious to everyone in the room that something wasn't right," Marina says. "He admitted that he had liked to my sister about his name and age." And yet the cops still didn't consider Kustovsky a suspect, Marina says. He was allowed to waltz out the door, while the police scolded the sisters for being paranoid. She'll turn up sooner or later, they said.
Like other families of the missing, the Kuzmin sisters found themselves in a bureaucratic nightmare of incompetence and indifference. Marina says Irina's case not only changed investigators seven times in six months–one retired, one took an extended vacation, another became ill–but in July, the police lost Irina's casework. The folder containing the statements and contact information on Kustovsky simply vanished. Everything had to be collected again. Of course, there was very little in the folder other than what the Kuzmin sisters had supplied.
Eventually Marina stopped asking the police about her sister. She knew how they saw it: Missing girls are a dime a dozen in Nizhny Tagil. They're messy cases, solved about half the time–mainly when the missing return on their own. "I had no faith in the police," Marina said. "I knew my sister was never coming home–at least not alive."
Almost a year after Irina's disappearance, Marina says her older brother Misha got a call from the police. They accused him of killing his sister so he could claim the apartment their recently deceased parents left as inheritance. Misha denied the charge, but the cops brought him in to see what they could get out of him. They locked him up for 24 hours and threatened him with more jail time if he didn't sign the confession they had prepared for him. He refused. Then they moved in on Marina.
"Of course the girls themselves are to blame for what happened to them." — Olya, 19, studying economics (right)
"Yeah, Tagil girls will hang out with any malchik who'll buy them drinks and stuff." — Nadia, 19, studying economics (left)
Marina was tending the strawberry patches in the front yard of her grandmother's country house when a patrol car rolled up. The cops seemed cheery, claiming to have new information about her sister's disappearance at the precinct. They told her to get in the car. They finally have a lead! she thought, feeling the first flicker of hope she'd had in months. But once they arrived at the police station, the cops changed their tune. "They accused me of knowing where my sister was," Marina recounted. "They wouldn't take no for an answer."
She says the cops even tried a crude version of the good cop/bad cop technique, which they no doubt grabbed from some Hollywood movie. "You know where your sister is! Tell us or we'll put you away for a long time, you cunt!" one yelled, threatening to smack her upside the head. The abuse lasted for 12 hours and was repeated the next day. Getting nowhere, the cops ended the interrogation session and kicked her out on the street at 1 A.M.
Marina Kuzmin was no weakling–she had already endured the death of her parents, who succumbed to disease months before her sister's disappearance–but these provincial Russian cops finally broke her. "I was shaking when I left. When I got home I couldn't stop crying. I couldn't get over it for weeks," Marina said. "I feared the police as much as anyone."
In May 2006, more than two years after Irina's disappearance, the Kuzmins got a call from the prosecutor's office in Nizhny Tagil. They were asked to come identify a missing girl's belongings. There was no mistaking the purse, shirt, and shoes–they were Irina's. The prosecutor said that she was murdered on the day of her disappearance in 2004–strangled with a rope and dumped by the side of the road near a town called Novyansk, roughly 65 miles north of Nizhny Tagil. Although a missing-person's report was already on file when the Novyansk police found her body a few days after the murder, Marina says the police didn't bother checking to see if anyone was looking for a girl with Irina's description. When no one came around looking for her, local authorities buried her anonymously, about an hour's drive from her family home.
It was only then that Irina's body became part of a broader criminal investigation into the deaths of 15 other girls from Nizhny Tagil girls. At the center of the investigation were eight local men led by Chudinov.
Slowly the Kuzmin family learned the details of the case, which was broken more by luck than diligent police work. Marina says that the prosecutor gave her an unexpectedly candid off-the-record explanation of how the police cracked her sister's murder.
In April 2006, a 32-year-old Nizhny Tagil woman had a falling out with her husband and decided to let her hair down for a weekend. She struck up an acquaintance with Chudinov, Kustovsky, and the rest of the guys at the Caspi, the basement bar favored by the town's criminal underclass that we stumbled on our first night in town. The woman proceeded to party with the crew for two days. When she returned to her husband, she covered for her infidelity by claiming she had been kidnapped and raped by a gang of men. Her husband demanded that she file a police report, so she did–against her new friends, Kustovsky and Chudinov. Kustovsky's name was then cross-referenced with other investigations. When it came up in relation to Irina's disappearance–roughly two-and-a-half years after he first came to the police station with her family–he was asked to come in for questioning.
This time the cops were less friendly. Kustovsky was initially reluctant to talk, the prosecutor Nizamov told Marina, but after what was likely a severe beating, he gave away the whole crew, recounting the gory details of the sex-slave operation.
Chudinov was hauled in next. He denied everything at first, but after being presented with overwhelming evidence and allegedly being beaten by the police, he caved. (Months later, Chudinov and Kustovsky would complain to the prosecutor about the constant beatings they endured in jail from fellow inmates. They didn't think they'd make it to the trial alive.) In his videotaped confession, as described by Marina, he sits stone cold and emotionless, taking slow drags from a cigarette as he discusses his "business." He weighs each question and gives detailed answers.
As reported in Komsomolskaya Pravda and corroborated by Marina's reports of Chudinov's confession, the first thing he said he did to the girls once Kustovsky and other recruiters delivered them was try to break them. He threatened them with death. If that failed, he savagely beat and raped them. Those who continued to resist were killed. Many of the girls were beaten for hours. The mercy kill could be days later. If all of this left Chudinov too tired to dig a hole, he simply covered the girls with sticks and brush, leaving the fresh corpses to the animals. Two of the girls he killed were forced to first write letters to their parents saying not to worry, they had run away to Moscow.
A successful escape could bring down the operation, and runaway attempts were not tolerated. Nizamov recounts the story of Masha, a teenage survivor of Chudinov's sex-slave ring who made it as far as the street below the brothel before she was dragged back upstairs. She was then forced to wear an iron pot on her head, which Chudinov banged repeatedly with a metal stick for hours, rendering her permanently deaf.
"Kuzmin, she got lucky," Chudinov calmly told police. "The other girls took a long time to die. We broke their legs and arms before finishing them off."
The operation worked smoothly for five years: Girls kept going missing and the bodies kept piling up. In a statement, Nizhny Tagil's lead prosecutor for the case said that 15 murders had been linked to Chudinov's crew through admission and evidence. But sources close to the police say the real number of bodies could be as high as 50. The problem main problem was identification. By the time forensic experts arrived at the scene, many of the body parts were picked apart and scattered by wolves, rats and birds.
As the horrific details and wide scope of the crime became public, the story failed to register more than a blip on the local scandal wire. Tatyana Sudakova, the editor of the Yekaterinburg edition of Komsomolskaya Pravda, told The eXile, "When I went Nizhny Tagil right after we published the material, I thought that people would be up in arms, demanding accountability, grieving for their daughters. But it was the complete opposite. People acted as if nothing happened. I began to think that there was some conspiracy I wasn't in on. I know that many men and officials have used prostitutes themselves. It wasn't in their interest to speak up because they themselves could get in trouble for something."
Even in Chudinov's hometown of Lyovikha, where he was a regular face, the news of a nearby mass grave stocked by a native son was taken in stride. There was no candlelight vigil; no national soul-searching. "We heard it on TV," says one Lyovikha resident. "Sure, we thought it was terrible, but it wasn't such a big deal. Most people didn't react to it."
Nationally, the story was buried, lost among the sprawling country's daily blood-spattered "In Brief" items–each of which would provoke months-long obsessions on CNN's Headline News if they occurred in Kansas. But here they were lost in the tide. According to a 2001 U.N. study, Russia had the world's highest murder rate among all major industrialized nations. There are 28,000 people murdered in Russia every year, roughly 11,000 more victims than in the U.S. (which has a population double that of Russia). This might help explain why even after the police shut down Chudinov's brothels, the surviving girls have chosen to remain silent. Not a single one has come forward to speak about her ordeal or work to prevent it from happening again.
Just as details of the Chudinov case began to appear in local papers, Irina Volkovna said her 16-year-old daughter Katya disappeared. She was last seen getting into a white BMW outside her trade school, located next to the Caspi.
Katya reappeared a month later, her clothing ripped, stumbling around the Nizhny Tagil train station in a drug-induced haze. Someone recognized her and called her mother. At the hospital it was determined that she had a near-lethal dose of benzodiazepine–the active ingredient in Valium–circulating through her veins. At first, Volkovna says Katya couldn't even remember her own name. In the following days, she began piecing together bits and pieces of her memory: She had met a man and gotten into his car. She was drugged and spent the next month as a barely conscious sex slave. She had been forced to wash cars in her bikini, live in tiny quarters with other girls, and sleep with men. But that's all she claimed to remember–no names, no addresses.
Katya disappeared in January, when the Chudinov crew was already behind bars. Someone else was likely running the same racket, possibly with another grave site. Katya, who somehow managed to escape from her captors, was in a unique position to help bring down that operation. But she refused, showing no sympathy for the girls still imprisoned. "Let their families take care of their own problems," Katya told her mother. But had she attempted to press on, the local police would've been right there to stop her. As soon as Katya returned home, the police forced her mom to close the investigation into her daughter's disappearance.
"Nu chto?" They asked her. "She came back didn't she? Why does it matter how?"
Read more: death porn, eXile Classic, nizhny tagil, Yasha Levine & Alexander Zaitchik, eXile Classic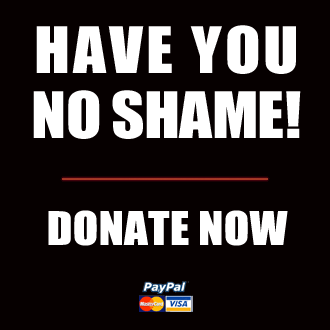 Got something to say to us? Then send us a letter.
Want us to stick around? Donate to The eXiled.
Twitter twerps can follow us at twitter.com/exiledonline