By Mark Ames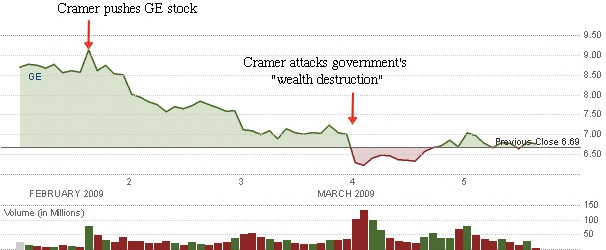 CNBC's Jim Cramer has positioned himself as yet another champion of the people against the evil government. A couple of days ago, the method-actor/ CNBC host of "Mad Money" stirred up a hullabaloo when he pretended to be angry and attacked the Obama government's economic program as "the greatest wealth destruction I've seen by a president."
Right. Let's leave aside for a moment the fact that Cramer is a giant welfare queen whose salary is subsidized by the $139 billion taxpayer dollars to his parent company, General Electric. For now, let's just try and answer this simple question:  "Who destroys your wealth more: Obama or Jim Cramer?"
Last Friday, when his company GE announced a massive dividend cut, Cramer told his viewers to buy. His counter-intuitive reason was that even though under normal circumstances a dividend cut means that the company is going broke and can't pay dividends, in this case, oddly enough, "it was positive."
"I applaud management for doing it," he said, deep-throating his bosses for cutting investors' returns so that there's more money in the bank to pay Jim's salary.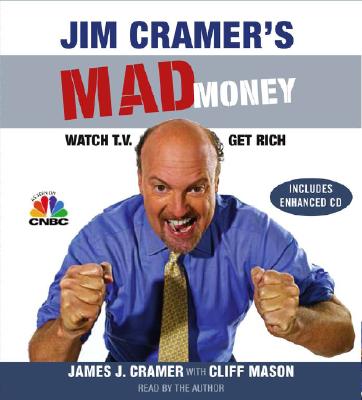 GE's stock subsequently plummeted for four straight days after his recommendation. One of the biggest problems, according to a Bloomberg article, is that GE is trying to sugarcoat a dire situation, and sophisticated investors (i.e. the types who don't listen to Cramer) aren't buying it:
"The rub against GE at this point is they have been pretty slow to admit some problem assets" in the finance unit, said Peter Klein, senior portfolio manager at Cleveland-based Fifth Third Asset Management, which holds the shares among $18 billion under management. "If assets are impaired in some way you would like to know to that."
So while your taxpayer subsidies to GE and their dividend cuts to shareholders be bery bery good to Jim, any poor sucker who believed his recommendation for GE stock on Friday be bery bery fucked. The day of Cramer's recommendation on February 27, GE's stock rose to over 9 dollars per share in intraday trading; yesterday, the stock fell to as low as $5.72 per share, its lowest price in 17 years. In just 4 days, Jim Cramer lost you, the gullible viewer, 1/3 of your investment. And at the same time picked your pocket for your tax dollars.
Folks, that's what we call "wealth destruction you can believe in!"
[Update: Click here for a graph showing all the stocks Cramer has pimped to his viewers in 2009, and how they actually performed.]
What this shows is that Cramer is perfectly willing to scam John Q Public and pimp his boss's snake oil. It's just that Cramer doesn't know which boss he really should serve: it's not GE, but the Obama government, and whatever government agency that writes out Jim's welfare checks. We're pretty sure that as soon as Cramer is told who his real boss is, a whore like him will quickly get on his knees and start pushing viewers to buy U.S. Treasuries along with "green" windmill-operated energy plants. Cuz that's the kinda principled guy Cramer is.
In the meantime, can someone answer this question: why the fuck are we taxpayers subsidizing the pay of a lying sack of shit snakeoil salesman like Jim Cramer, who turns around bashes the government for paying his salary, while trying pawn off worthless GE shares to the rest of us? Are these assholes tenured-for-life?
Mark Ames is the author of Going Postal: Rage, Murder and Rebellion from Reagan's Workplaces to Clinton's Columbine.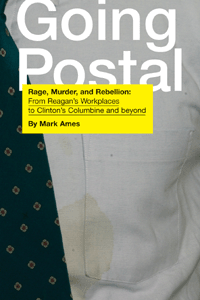 Click the cover & buy the book!
Read more: CNBC, Cramer, GE, Mark Ames, Fatwah, Santelli Watch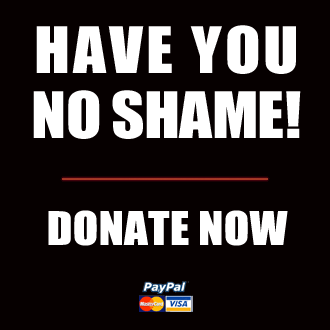 Got something to say to us? Then send us a letter.
Want us to stick around? Donate to The eXiled.
Twitter twerps can follow us at twitter.com/exiledonline