By John Dolan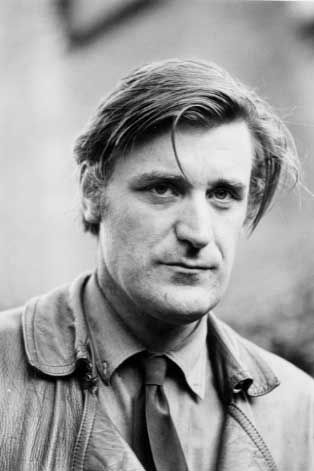 Ted in better days
Hughes knew well enough about the false teeth and soggy socks of the actual postwar Britain. He grew up in it, the son of peasants turned shopkeepers. Like most such people who've actually experienced that life, he didn't much want to talk about turnips and tuppences-though he could, brilliantly, when he felt like it, as in his early poem detailing the wordless struggle over tea between a miner and his wife. To call up the early denunciations of Hughes now is to be sickened by the crude hypocrisy of rich kids lecturing an actual Yorkshire plebe on his duty to be more proletarian.
Beyond this was the whisper that Hughes took himself too seriously. He wrote about animals like he liked them; he had no interest in garbling his verses; they contained no in-jokes, allusions, or tips of the hat to fellow poets. He was suspect on many vague charges of the sort British people take very seriously: being up himself, not playing the game, being sentimental about things not on the approved maudlin list. And above all, there was a sense that somehow, he was a bad man-that hawk, you know, a bit too Wyndham Lewis, something a little too enthusiastic about it.
Odd, it seems to me, that moral objections should be used to suppress this particular English poet, when you consider the list of charges that could be brought against every other English poet who ever lived.
Pick a moral test at random-oh, say, Victorian poets' response to the Great Famine. Start with Wordsworth, whose only comment on the Irish Famine was an irritated mention of certain namby-pambies who were following M. Necker in appeasing the dangerous, ungrateful hordes; Tennyson whose tour of Ireland took place in a closed carriage, and even then only after his hosts had agreed that there would be neither mention nor view of "Irish distress"; Stevie Smith's little charmer "The Celts," Spenser….but the list is far too long to finish here. Just google English Writer's Name plus "Irish" and see how long your faith in the essential goodness of human nature lasts.
Of course, you're not supposed to mention that, and if you do, you get, "Oh, not again!" An interesting reaction, because I can't find anyone mentioning it at all. On the contrary; it's one of those taboo topics so overdone and talked out that no one ever, ever speaks of it at all. A Wodehouse phrase comes to mind, something about "a conscience as tender as a sunburned neck." And determined never to mention, let alone regret, its foul history, yet always ready to shout down anyone who mentions it with the cry, "Oh, we've heard all that before!" Next time somebody tries that on you, ask them where they've heard it before. The real answer would be, "In my head! Make it stop!" but if they're forced to name actual published texts, they'll say, "Uh…Terry Eagleton (that sad trusting fuck)…and…." And that will be the end of the list.
The fact is that, with the shining exception of Prometheus Himself, George Gordon Lord Byron, who can never be sufficiently praised, the Pantheon of English poets consists of provincial bigots with very meager talent. Name the English poets of Hughe's generation who wrote some worthwhile poems: Gunn, Larkin…that's about it. Contrary to popular belief and its own vast self-importance, English poetry, as opposed to British-Isles poetry-poetry by born-and-bred English folk like Hughes, does not have talent to spare.
Odd, then, that they are determined to ignore their best man. It can't just be the fact that he took the laureateship, because here again we hit that strange double standard, finding hosts of English poets who took the stinking money and kept their reputations. (Everybody thought Andrew Motion's zippy poem on the wedding of Prince Whatever-His-Name-Is was just Cool Britannia Bananas.) Something else is at work here, and in the best English tradition you don't have a hope of hearing the real reason. Instead you get their usual display of misdirection plays, the old conjurers. Craig Raine recently published an odd, grannyish un-appreciation of Hughes accusing him of being less than forthcoming about his vile lusts.
It seems Hughes liked to have sex with women. Granted, this places him well outside the main stream of British literary life, but I had not been aware it was actually considered a crime, especially when placed in historical context. Hughes was, after all, the preeminent British poet of the 1960s, and there are rumors that during this period, there was a certain amount of sexual license in both American and British literary circles. Surely Mr. Raine has heard of these rumors, in that he himself was one of Hughes's rivals for poetic prominence during that era? Not that he himself could possibly have been involved in such antics.
Raine differs from Hughes in another manner, of course: he never had a hundredth of Hughes's talent. When the talentless outlive the great, such articles are inevitable.
What a wonderful thing it would be if some bored alien deity would visit Earth for a while-one of Raine's stoned sixties Martians, perhaps-and let us borrow a machine that would rank writers by their real crimes. I suspect the pious crone Wordsworth would fry the circuitry, and other bastions of respectability score far into the red zone. But Hughes? What exactly is this terrible thing he did?
In a sense, what Hughes did that no one will forgive is this: he wrote like a man, rather than a thwarted nobody, and there was really no call for that sort of voice in English-language poetry. It had nothing to do with how he actually lived. As Andrew Motion's biography of Larkin revealed, Larkin, the "watch-chain-wearing" representative of the Establishment, who wrote as if he'd never kissed anybody but his mummy, was having affairs with every female in the Civil Service. But he didn't write like it. Hughes wrote like somebody who was getting off, and it didn't go over too well. not what poetry is for. All these oblique moralistic critiques fed, on this side of the Atlantic, into a much, much simpler, not to say downright retarded, campaign of persecution that resembled nothing so much as a grad-school version of the hounding of Fatty Arbuckle. It came down very quickly to this: "Ted Hughes killed Sylvia Plath!" And his sentence was to be snubbed for life. Way back when I was a Berkeley student, I mentioned his name adoringly to an earnest Midwestern woman in my workshop. She recoiled and said in all seriousness, "You shouldn't say his name." I made some snorty noise of the sort overconfident young men like to make in front of earnest women, and she amended her advice with a final warning: "At least don't say his name anywhere near Wheeler Hall." Wheeler Hall was the HQ of the horrible UCB English Department, and she was deadly serious; she was trying to save my life.
It wasn't the pedantic ferocity of the Hughes-hating cult I minded; that's usually a sign of a healthy art. Like when this punk woman who was interested in me got right down to business on her first visit to my apartment by vetting my LP collection. After a few grunts of agreement she stopped, looked up in horror, and howled in disgust, "The STRANGLERS?" Now that was healthy bigotry, a sign of how much music mattered, how closely it was linked to mating. (Luckily, the next record in the stack was Crass, which almost made up, in her mind, for the Stranglers-though it's the fact that I owned a Crass record which makes me flinch now.)
The problem with the boycott of Ted Hughes is that it had nothing to do with his poetry. As if anybody at Berkeley cared about that; the number of people on that campus who could tell the difference between good and bad verse…well, as they say, "One hand grenade…" He was a bad man; he killed Sylvia; they rested their case.
The fact that Hughes wrote like a young man, in a recognizably male voice, made it easy to cast Hughes as the satyr-villain in the big victim-melodrama of 1970s feminism, with Sylvia as his martyred virgin victim. (Of course, he was a villain they loved to hate, too, a Dracula many Plath-cult girls masturbated to"Kill me Teddie!"–but that never made it into the public discussion.)
Read more: Nicholas Hughes, poetry, suicide, Sylvia Plath, ted hughes, John Dolan, Books, Fatwah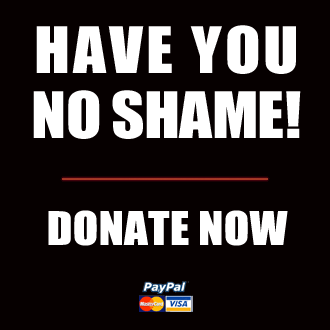 Got something to say to us? Then send us a letter.
Want us to stick around? Donate to The eXiled.
Twitter twerps can follow us at twitter.com/exiledonline