By Team eXiled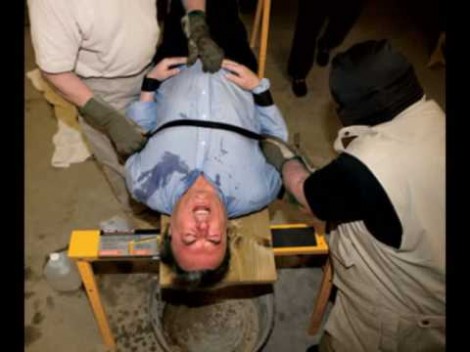 Well folks, the world's longest neocon death-watch is over: Christopher Hitchens, "whose main distinction in the English literary world was his alacrity in betraying friends when advantage loomed," is finally dead. Readers of The eXiled have sent us so many comforting emails today, because you know how this occasion pains us, in a gloating-through-tears sort of way. We ask you to join us in gloating together. For today we have lost Christopher Hitchens, but we have gained an irony: For Hitchens died on the day that his beloved Iraq War Debacle came to an end.
Why, God, why?! 
Or better to ask, "Why, America? Why all the shameful blubbering over this bloodthirsty limey hack? What is wrong with you people?"
We already answered that question too a few years back:
Americans have been falling in unrequited love with these glib visiting Brits since frontier days. Every time a 19th-c. British author overspent on child prostitutes or laudanum, he or she embarked on an American lecture tour to repair the family finances, following Dickens' path from one muddy American boomtown to the next. At every stop the author would let the yokels adore him for a few minutes, then retire to make careful notes on the locals' ignorance, foul table manners and general stupidity for the scathing book to be published once safe in London. And the Yanks fell for it every time. After wining and dining their distinguished visitor, the social elite of Podunk would order copies of the noble visitor's account, hoping to see their names in print-only to be stunned at the lecturer's sketch of Podunk as a stinking backwater, and brief description of its leading lights as an "execrable mob of beasts."

I'll bet an appendage Hitchens hates his groveling audience of American suckers just as much as his Victorian predecessors did. His earlier books are remarkable for their strident anti-American tone–and I mean compared to other books by British Trotskyites. In other words, he's rabid, folks. He'd hit that nuclear trigger and vaporize your sweet hometown in a second, ya suckers.
Yes folks, we shall miss Chris Hitchens. And so today, in a very non-exploitative manner, we are reprinting The eXiled's eXclusive Martin Amis "Pre-elegy" to Hitchens that we published 15 months ago, in anticipation of today's tragic news. As we explained last September,
Instead of waiting for the throat cancer to take him away, we decided to get proactively involved in the ol' warmonger's impending death by generating, through our new technology, The Big Eulogy (or "Pre-legy") we're all waiting for: the Martin Amis funeral speech, before it's written.

Our programmer created a virtual Martin Amis verbiage-generator tool called MartinMate 2.0. Using MartinMate 2.0, we plugged in three key variables– "Hitchens," "Terror," and "Throat Cancer"–and ran them through the virtual Amis to generate a eulogy that will have them weeping in the seminar aisles, but in a smart and highly literate weeping sort of way.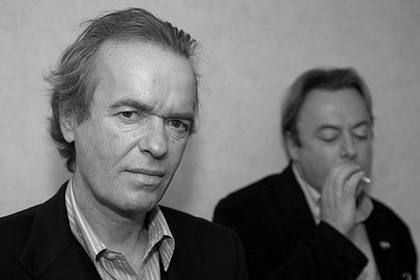 The Man Whose Pharynx Was Horrorized

By Martin Amis

In Memory of Christopher Hitchens, 1949-[TK date of publication 2011] (note to ed: hold this piece for publication until throat c. gets Hitch; then publish IMMED. MA)

The first hiccup of his usurpation was the second bottle. It slithered past the incisors, a Mamba of zooanthropic vengeance, exuding a peaty pathos, a 12-year-old blurt of inhumation, to crash against the pharynx which had held, Cincinattus-esque, against so many lucre-hefted Caledonian tides, but which on this first day of a coming future teetered and fell, a single twin tower, a meat WTC, revealing in its nude Lucretism the weakness of the West. The belch of flame engulfed us all. It was the end of everything. In all the great conurbations of the trembling Occident, we took a step backward, appalled and sickened by that belch of the grave.

The pharynx: une rose en steak, a cellwall sturdy yet preemptively extinguished like Harold's at Hastings, stood revealed as mere jello against the Cullodenic onslaught of dissolution, literal, Balrogian, galvanic. Its first insolent anthem was a belch of Gehennan digestic juices screaming Jihad. Their chthonic conturbation overwhelmed Oxbridge, Fleet Street, and obliterated the Canary Wharf of his voice.

Yet the loyal were slow to assign verity to the dispersing cloud of thanatos, the radius of Terror, the red circle of total destruction mapped by that hiccup, for more than a pharynx wobbled in the scales. This was the pharynx that, like Lady Gaga's meat dress, shielded multitudes from the unspeakable. This voicebox shimmered wetly as impassable barrier to the desert hordes, a blood-gorged sahel holding back the sands of the Sahara, each grain incised with Koranic verses promising death. It was as if, in a documentary produced by Elburzian deities for our demoralization, we were watching in slow motion as an infiltrated grain of sand slipped through security, evaded the metal detectors unturned to silicate, however fanatical, and by stearine mimicry of the Western smile, was assigned a seat on that precious pharynx, economy class no doubt but deadly enough for all its demotic parsimony, and once strapped in, the safety video mournfully complete, the seat-belt sign turned off, this alien silicate, this Horda of fundamentalism, left its seat on the pharynx and migrated throatward, recruiting comrades among the notoriously perverted tribes of the lower throat, the upper Nile, the treacherous Nubia of a now utterly vulnerable Egypt: his very head.

(Note to ed. Is this enough? I can do you however much you want but it will be twice the usual rate—close friend, v. shaken up, etc. MA)

[Yasha–delete these notes from Marty before posting, he gets v. upset. don't want Marty doing another of his 'Marty breaking bathroom mirror Marty taking photo of self in cracked mirror looking scary/angry/smart Marty publishing photo in Guardian with essay on anger and Terror' sort of thing happening again–Ames]
Would you like to know more? Read Ramon Glazov's "How Christopher Hitchens Robbed Hunter S. Thompson's Grave" and Mark Ames' "Christopher 'Blubber-Jaw' Hitchens Picks A 3-Against-1 Fight With A Syrian Nerd And Still Gets His Ass Stomped".
Buy The eXile: Sex, Drugs and Libel in the New Russia co-authored by Mark Ames and Matt Taibbi (Grove Press).
Click the cover & buy the book!
Read more: cancer, hitchens, martin amis, trotskyite, Team eXiled, Gloats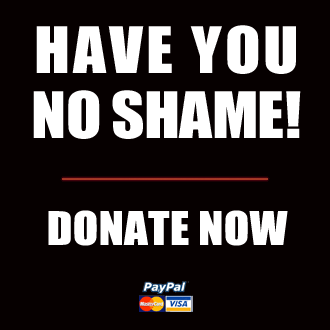 Got something to say to us? Then send us a letter.
Want us to stick around? Donate to The eXiled.
Twitter twerps can follow us at twitter.com/exiledonline