By Yasha Levine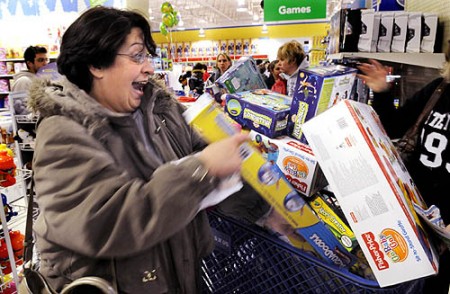 I was stuck in traffic with a broken tape deck, barely paying attention to the stupefyingly flat drone of NPR when I heard a story that made me want to carpet bomb the entire US. Just get it done with. Let nature start anew.
The segment was done on a small chain of upscale houseware stores in New England, called Bowl & Board. Like countless other small businesses all around the country, the chain had been operating on the brink of collapse for months. With fewer and fewer shoppers willing to dish out money for overpriced decorations, one of their chain's locations started bleeding money, quickly fell behind on rent and brought the chain's other still-profitable locations down with it. The landlord, a huge company called Capital Properties, Inc., based in New York City, got skittish about the backrent and sued Bowl & Board to get their money back. Being the respectable family business that it is, Bowl & Board immediately offered to empty out its bank account to pay the back rent in full. But with the store losing money, Bowl & Board would go bankrupt if they were forced to keep paying rent. So they made Capital Properties an offer. They asked to be let out of the three-and-a-half-year commitment they still had on their lease and, as a gesture of goodwill, offered to pay three months worth of rent on top of what they owed.
Bowl & Board was in a desperate situation. They made that much clear to landlord. But instead of taking the money and wishing Bowl & Board the best of luck in these tough times, the Capital Properties' pack of lawyers decided to keep the store locked into the contract. They figured their boss would make more money if they pushed Bowl & Board into bankruptcy. That way, not only would back rent be recovered, but they'd also be able to liquidate the store's inventory and cover most of the balance on the remaining lease.
It was a vicious, heartless move. Bowl & Board wasn't Pottery Barn. The stuff wasn't made in China, either. It was a family business that had the founder's kids managing various stores and his grandkids working the back and making deliveries. All in all, they employed about 30 people in their stores and did business with 300 vendors right here in the US, many of them local artisans in the Massachusetts area.
When I phoned up Mark Giarrusso, the owner of Bowl & Board, to get his reaction, I expected to catch him brimming with hate, just like me. What did he think about his money-grubbing landlord trying to push his family out on the street? The bastards are deliberately fanning the flames of the recession, I said, muttering something about "lynch mobs" and "vigilante justice." He brushed me off with a nervous chuckle.   "Well, you know, I don't blame the landlord," he said, soft-spoken and respectful. "I blame the system that lets this happen. You know, I'll never go into business again with someone I can't shake hands with. This is primal, caveman stuff. But it's true. The landlord is sitting in NYC, he doesn't know how closing the store will affect the community. We have no connection. To them, it's just numbers on a page." But as he explained how this bunk deal went down, it was clear that he was holding his anger in check. There was no disconnect here. His landlords knew exactly what they were doing.
It turns out that the story is not as simple as NPR reported. Bowl & Board was not just behind on the rent and getting sued for it. Giarrusso knew that the store would soon start lapsing on its payments and contacted Capital Properties to try to sublet the property or renegotiate his lease, lower the rent by 27% (which is what it had been until they jacked up the price one and a half years ago). He pleaded with them, but they wouldn't have any of it. His landlord knew that unless something was done, and quickly, Bowl & Board would fall behind on rent. But that's exactly what they wanted. Snooping around, they discovered that money could be squeezed out Bowl & Board's inventory.  So instead of negotiating, the firm stonewalled him while it moved in for the kill. They got an attorney on the case and sent a court summons to an old, non-existent address. They wanted Giarusso to miss his court date; they were planning on it. His no-show made it much easier to convince the judge to freeze Bowl & Board's bank account until they could get their money back. The whole chain had only $50,000 in the vault. It was chump change; but for Bowl & Board, it was life or death. No access meant no salaries for employees or squaring of accounts with vendors.
"These are difficult times," Giarrusso told me. "Everyone is bending right now. I'm not making a killing as a retailer and those I work with know that. Some of my vendors are giving free freight. Everyone knows they need to take it on the chin until things get better." But not Capital Properties. They're actually trying to make money off other people's misery.  Predatorial business is what they are all about. But they aren't the only ones.
As Bowl & Board found a few weeks later, the filthy rich and their bulldog lawyers aren't the only ones trying to make a poor man into a bum. The average American is always eager to help out.
Last week, Bowl & Board held a blow-out sale at their dying store to shore up cash. Customers swarmed the place to take advantage of the unbelievable deals, snapping up couches, chairs, vases, mirrors and all kinds of quaint home decorations, all for 75% off. Bowl & Board was counting on that much. But they grossly underestimated the voracious appetite of New England shoppers. The greed shocked the store's employees. "They're like vultures," one of the distressed employees told an NPR correspondent, her voice was straining and on the edge of tears. "They're getting a really good deal. But at someone else's loss."
Store workers looked on in horror as their greedy customers morphed from conscientious, polite New England liberals into rabid hyenas feeding at the carcass, snapping at each other, fighting and haggling with the clerks. Some of shoppers demanded they be allowed to carry off the cheap plastic bins that some of the items were placed in for display. Others didn't bother hiding their annoyance when store clerks refused their ridiculous 90% off counteroffers. Somebody wanted the store to throw in some display shelves at no extra cost. Everyone knew the sale was a last ditch effort to keep the business afloat. But there was no sign of sympathy or good will. They smelled Bowl & Board's desperation and moved in to tear off as big a chunk of meat as they could. Americans — especially stuffy New Englanders — never bargain at stores, because we'd be too embarrassed of getting laughed at. But all that changed at Bowl & Board that day. When you're dealing with the mortally weak, bullying stops being demeaning and uncouth.
"What can I do? I'm in the same situation. Everyone is in the same situation. There's going to be more of this," said one shopper defensively. Her house had been foreclosed and now she was out and about shopping to decorate her new apartment. Her logic was brutally simple: I was screwed by my bank and need money. So I'm gonna do what I have to do any way I can, even if it means screwing someone who is as badly off as I am.
As I sat there in standstill traffic, looking around at the people sitting in their cars around me, I realized that this was the real face of American Depression. Forget all the bullshit sentimental talk of how Americans pull together in bad times There is no saccharine Steinbeckian redemption forthcoming. This is real life. And real life says you won't get any help from your neighbors. Real life says that hard times bring out the worst of people. So stick with your clan, because it's only going to get worse.
Yasha Levine last wrote about how California's pillaging the poor to finance better courthouse digs, the erection-murdering blabbermouthiness of America's priciest virgin and his quest for smack and the modern speakeasy on the streets of LA. You can reach him at levine@exiledonline.com
Read more: Bowl & Board, Bully Consumers, Consumers, Greedy Landlords, NPR, recession, Yasha Levine, Dispatch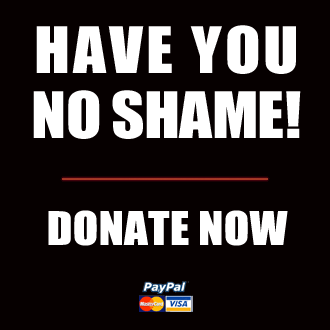 Got something to say to us? Then send us a letter.
Want us to stick around? Donate to The eXiled.
Twitter twerps can follow us at twitter.com/exiledonline