By John Dolan
To understand just how petty and mean that was, you need to know how ridiculous their project was in the first place. These morons had managed to convince each other that, by writing gibberish that, when you read it now, sounds oddly like a bad standup comic's notes to himself, gibberish which they called "L*A*N*G*U*A*G*E Poetry," and god forgive you if you forgot the asterisks between every goddamn letter–by wasting their productive years writing unreadable crap, they would bring about the fall of the patriarchy.
Seriously. Seriously, that stupid. Makes the Mormons' backstory seem plausible by comparison.
But see, that was Berkeley, that was Elaine's world: under the virtuous crap, always the hiss of careers being crafted with devious patience. By forming an unbroken phalanx, writing pure gibberish and cornering the market on essays interpreting their production, the Language poets (forgive me for dispensing with the asterisks) slowly forged enviable careers for themselves.
And, Alex being Alex, doomed to star in allegorical slapstick, it was inevitable that he would run into Bob Perelman, most loathsome of the bunch, at the crucial turn in the plot. He told me all about it, the last time I saw him. Alex was in bad shape by then. Elaine had thrown him out, he was living with his mom in her 2D houselet without the money to buy crack or blowjobs. Worst of all, he was writing poetry then. He read me one of his latest, an upbeat thing about people working together, and before I could even puke up some fake praise, he switched gears, free-associating as always: "Oh hey, that reminds me, did I tell you I met Bob Perelman?"
I grunted. I had my own reasons to hate Perelman. I was introduced to him one and somebody mentioned my first book of poems, Slave. "Oh, Slaaaaaaave," Perelman said, then he added blandly, "I liked the cover."
Ah, all the people I didn't maim. Where are they now, the subjunctive maims of yesteryear?
Alex was off on his story, and I could hear from his tone that it was something painful. Those were his best stories, so I shut up and nodded.
"You know when Elaine told me I'd have to leave the house? I actually felt pretty good that day, we're probably better off this way–in fact I had, ahem, 'conjugal sex' just the other night–so I was feeling sort of OK about it but maybe a little down so I went for a walk in the hills, those trails up by Strawberry Creek. I was coming along and ran right into Perelman, Bob Perelman. I thought he was gonna walk past me like the old days but he was actually smiling. Talked to me and everything. He was in a good mood because he's heading east, apparently this was some kind of farewell walk for him. He just got a job as a professor at the University of Pennsylvania."
Long pause. I wasn't even going to offer a fake cheer for this one. Alex filed in the silence: "So, good for him, basically…."
"Wait, wait, didn't you tell me they, those Language people, dumped you for being a TA at Berkeley?"
Alex nods, shrugs.
"And he's going off to be a professor, so now you're forgiven?"
Alex didn't want to dwell on it. I did. I still do. I just looked up Perelman and discovered he's flourishing as an English Professor, UPenn, giving lectures on the lousy writing he and his friends managed to sell as a magic spell against Patriarchy.
While I was at it I looked up Alex. He doesn't exist online; he may not exist any longer at all. And like I said, that's one for him.
Read more: berkeley, john dolan, John Dolan, Fatwah, Featured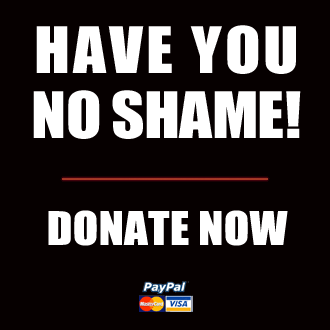 Got something to say to us? Then send us a letter.
Want us to stick around? Donate to The eXiled.
Twitter twerps can follow us at twitter.com/exiledonline