By Mark Ames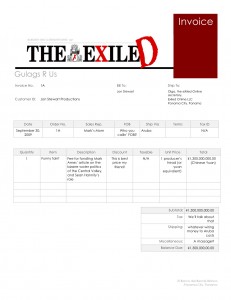 Someone on Jon Stewart's staff molested me this past Tuesday. He or she plagiarized my Fresno/Hannity story, which Alternet ran Monday, and the Daily Show aired Tuesday, much to my horror. It was as though someone—say, a writer/producer—fondled my funny-taint, and now it's bleeding. Well, I am not pressing charges, yet, but I am attaching an Invoice.
Here's what happened: on Tuesday, the Daily Show ran a huge segment ("one third of the show" according to HuffPo) on the Fresno County water battle and Sean Hannity's bizarre role in it, just one day after I published my story in Alternet on the very same subject. There was no other timely reason for running a story on Hannity in Fresno, because it's been 2 weeks since Hannity was in Fresno, or what our British allies would call "a fortnight." So let's go over this again: Hannity aired a crazy show in Fresno leading a mob against minnow-terrorists way back on September 17th, and it vanishes from the news cycle the next day and week. Then this Monday, I run a story on Fresno-Hannity-water-eco-terrorists, the story gets linked all over the web, and one day later—the usual timeframe for a pitch to get turned into a segment for a daily format like Stewart's—a Hannity-in-Fresno-fighting-eco-guppies segment runs.
And the very same day, my funny-taint starts to bleed.
Am I being paranoid, conspiratorial, and grand-delusional? Yes. But that doesn't make me wrong. My funny-taint is still bleeding, and that is real, people. If you show me a doll, I can point to the exact place on that doll where Stewart's producer touched me.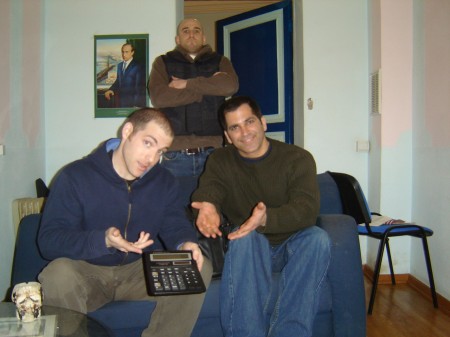 Look, I'm not angry. I'm just disappointed. When Yasha Levine and I exposed Rick Santelli's FreedomWorks/Tea Party connection, forcing Santelli to cancel his appearance on the Daily Show, we were happy to help Stewart out. Even though Stewart didn't acknowledge our role in setting up the biggest slam-dunk of Stewart's career on Jim Cramer, that it was fine, because we knew we'd done good, for all of mankind.
But this isn't just about creative theft. No, this is much more serious: it's about middle-aged-child molestation. How many more middle-aged children has Stewart's staffer fondled?
Seriously: If your overpaid producers are going to take advantage of my innocence, if they're going to violate my funny-taint in my sleep, then at least tell them to take me out for dinner first, soften me up with a Shirley Temple and a Krazy Straw, buy me some Hush Puppies…
Until then, here is the Invoice. Please wire the money to my Panama account care of eXiled Online's secretary, Olga…Olga something, can't remember her last name. Anyway, Olga's on standby at our Panama City office; the "bank" address is listed below. I'm not asking for much–but I am asking that you pay me in Chinese yuan. My accountant, you see, says that it's a good time to diversify out of dollars. So if you could just wire that 1.3 billion yuan to my account, I'll send you a receipt, destroy the evidence, and we'll forget this ever happened.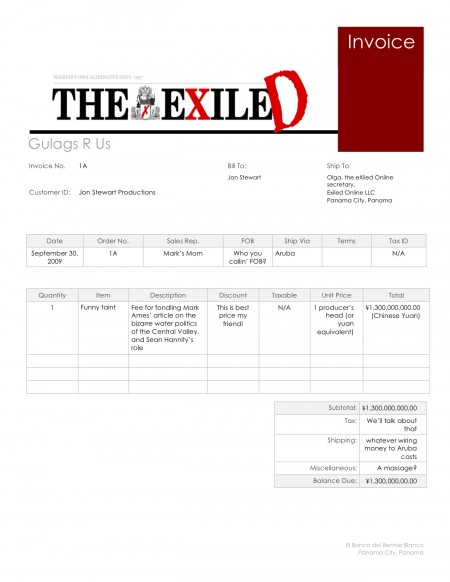 Mark Ames is the author of Going Postal, and the co-author of The eXile: Sex, Drugs and Libel in the New Russia (Grove).
Click the cover & buy the book!
Read more: Jon Stewart, molestation, taint, Mark Ames, What You Should Hate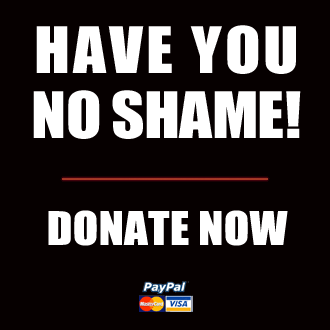 Got something to say to us? Then send us a letter.
Want us to stick around? Donate to The eXiled.
Twitter twerps can follow us at twitter.com/exiledonline